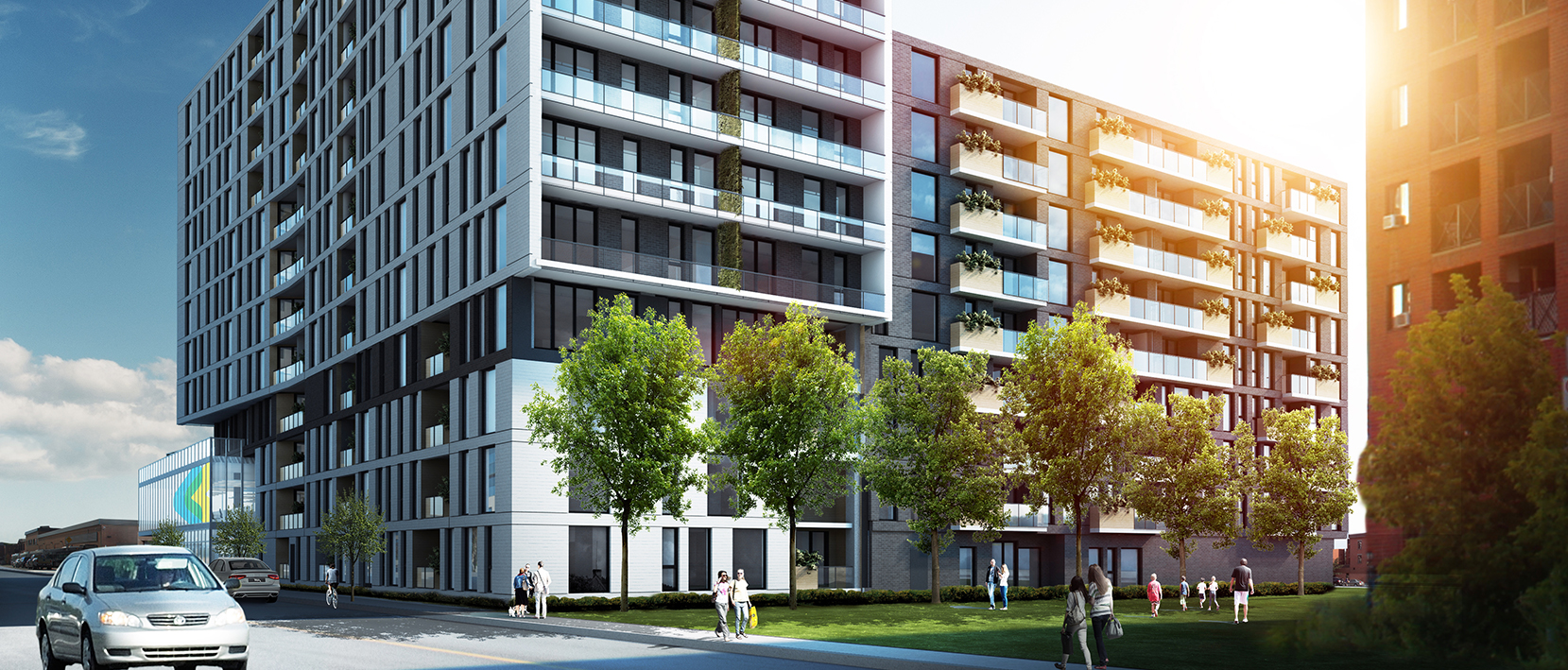 FRONTENAC REAL ESTATE COMPLEX
Accès Condos accredited project in a mixed-use project in Ville-Marie, in partnership with the STM
Ideally located in the heart of the Ville-Marie borough, close to the Frontenac metro station, the Maison de la culture Frontenac and the Jean-Claude-Malépart sports and aquatic centre, this accredited Accès Condos project is part of a large-scale mixed-use project to be developed in partnership with the STM.
Following the BUL project, completed in 2012 and the Square Cartier project, completed in 2007, it will be the third Accès Condos accredited project to be launched in the Ville-Marie borough. To meet the needs of families, the project will include a significant percentage of units of 2 bedrooms and more.
Built on a 54,200 sq. ft. lot, the mixed-use project involves the construction of several hundred housing units, including affordable Access Condos units, private condo units (i.e. non-accredited under the SHDM program), social housing units managed by the Coop du Havre, as well as an office space for the STM and for local shops.
The delivery date is not yet determined. When it is, we will communicate it by newsletter. To register for the Accès Condos newsletter.
For more information regarding the social housing units managed by the Coopérative Le Havre Frontenac, please contact the Comité logement Ville-Marie, by email at info@clvm.org.
Illustration credit: Lemay