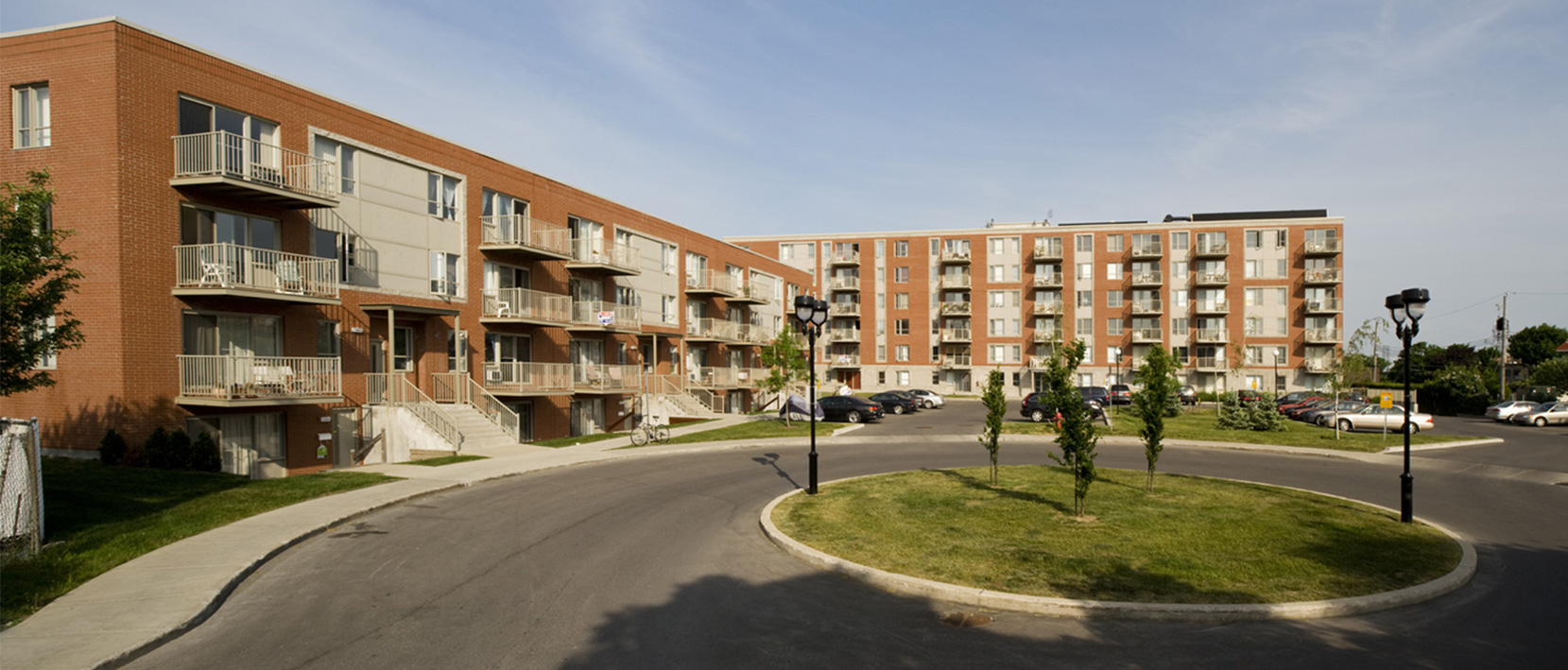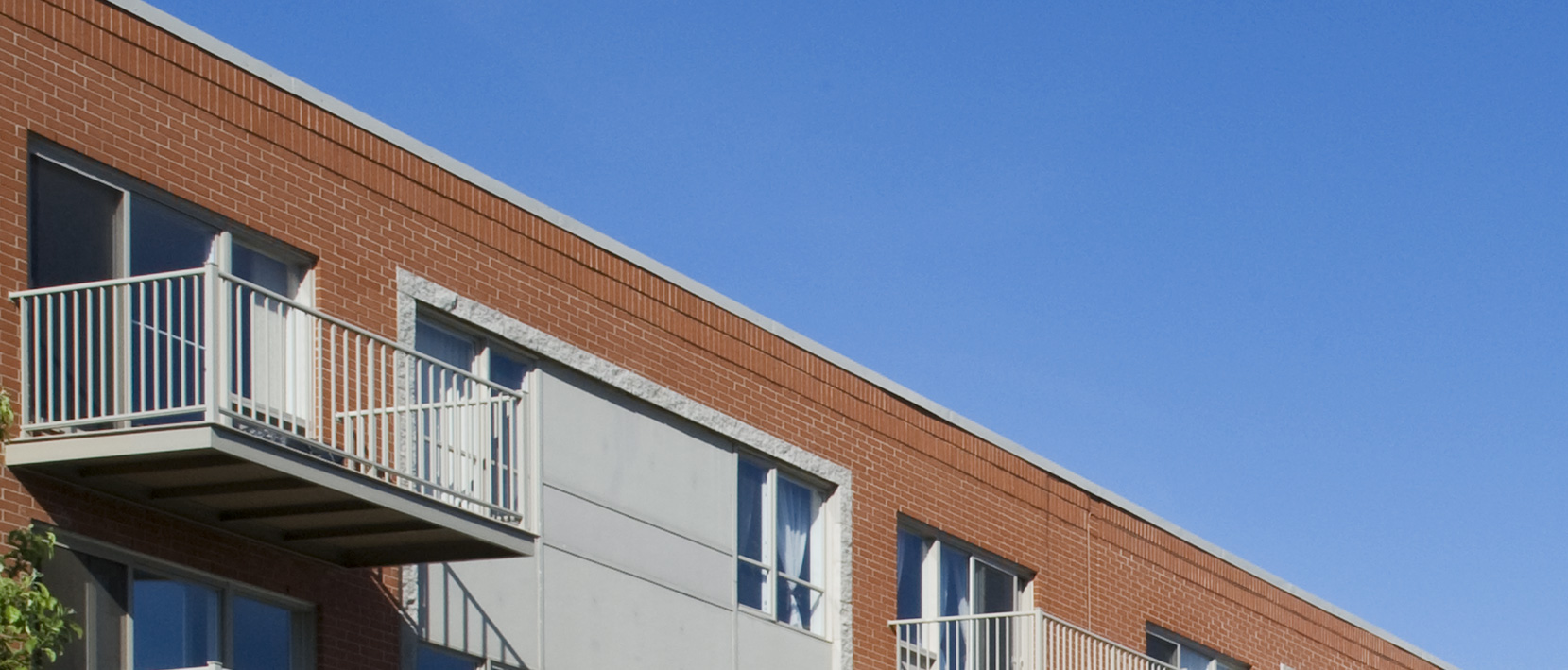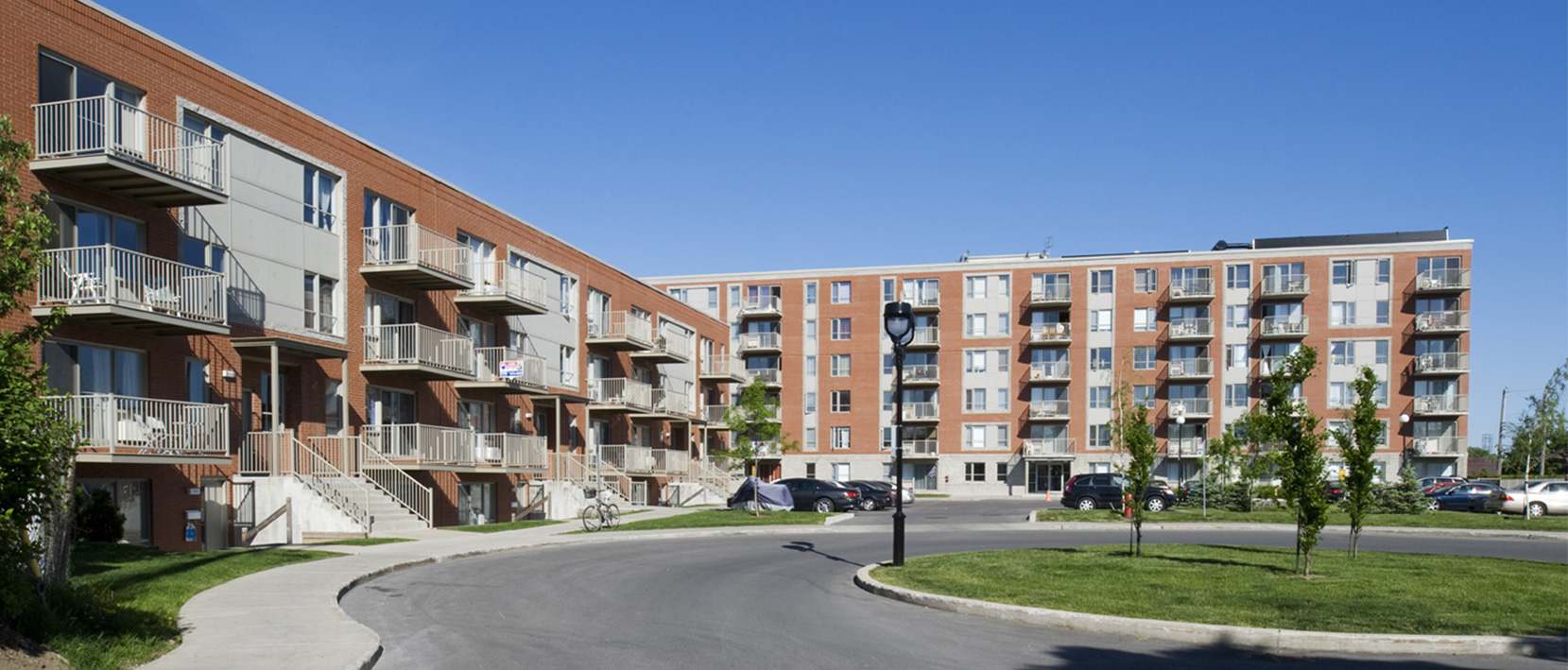 Jardins Saint-Léonard
107 condos to meet the needs of families
The Jardins Saint-Léonard project encompassed 107 condominiums ranging from studios to three-bedroom units. Composed of two buildings of four and six storeys, it is located on 27e Avenue, north of Bélanger Street in the borough of Saint-Léonard, close to the north-east limit of Rosemont-La Petite-Patrie borough. Completed in 2006, it was the second project to be accredited under the Accès Condos program, which was launched in 2005 by the SHDM.
A modern building offering serenity and safety
The Jardins St-Léonard was a major project for an area of Montréal in high demand. It was designed to meet needs for accessibility, quality of life and safety. Thus, the layout of the buildings on the site was carefully planned and the single access to the complex gives it a private and secure character. Parking spaces are mostly indoors leaving room for generous green spaces surrounding the buildings. Units at ground and garden level have outdoor terraces. Each housing unit has a dedicated storage space in the basement.
A project to meet the needs of families in the neighbourhood
The project was developed in an area almost exclusively composed of rental housings occupied by average-income households. By facilitating home ownership through its Accès Condos financial tool, the SHDM has enabled many of these households to remain in their neighbourhood of choice while becoming home owners and infusing a greater social mix in the sector. In addition, rental housing units, which are in high demand in this neighbourhood, were freed up as a result of this project.
Architect