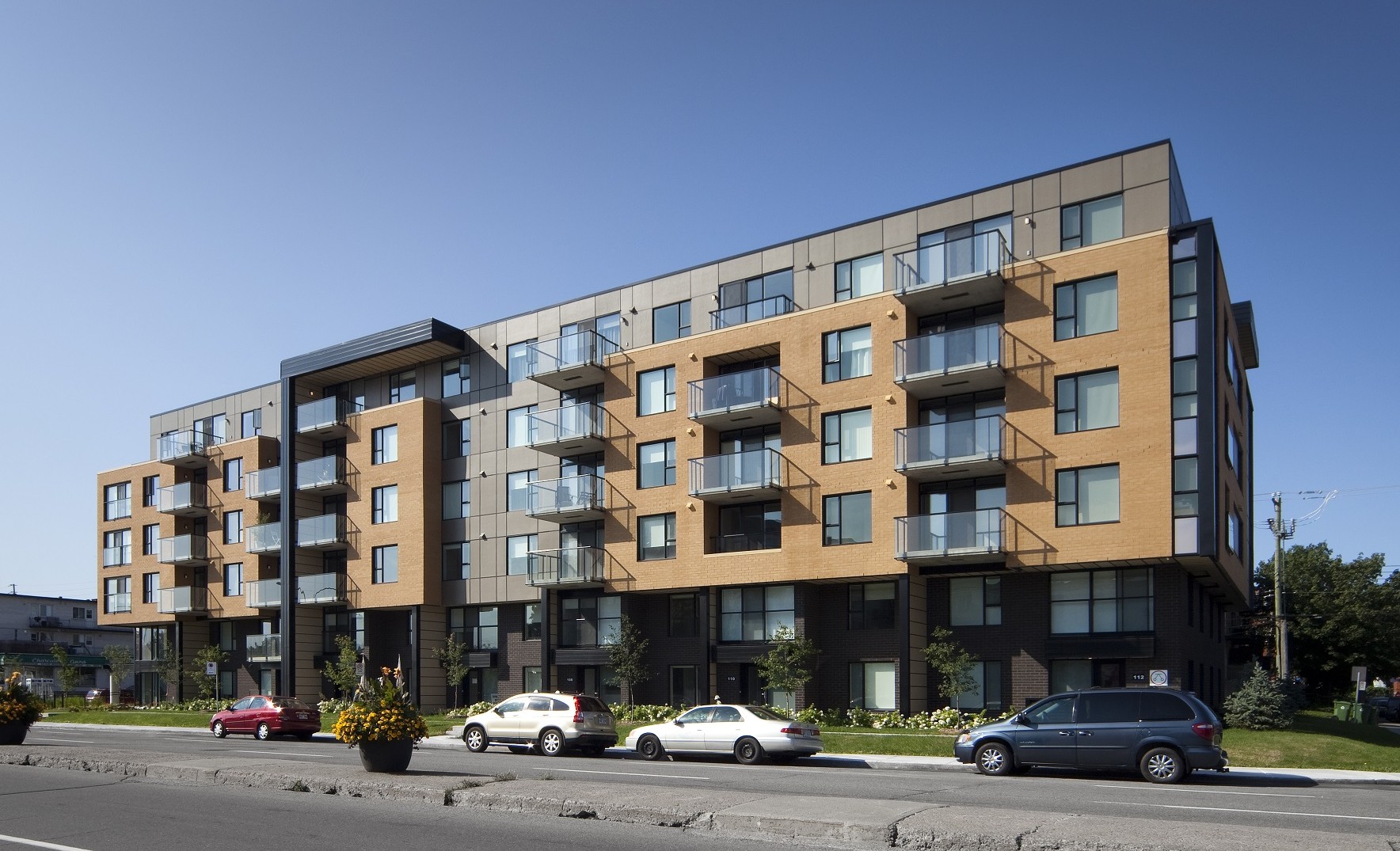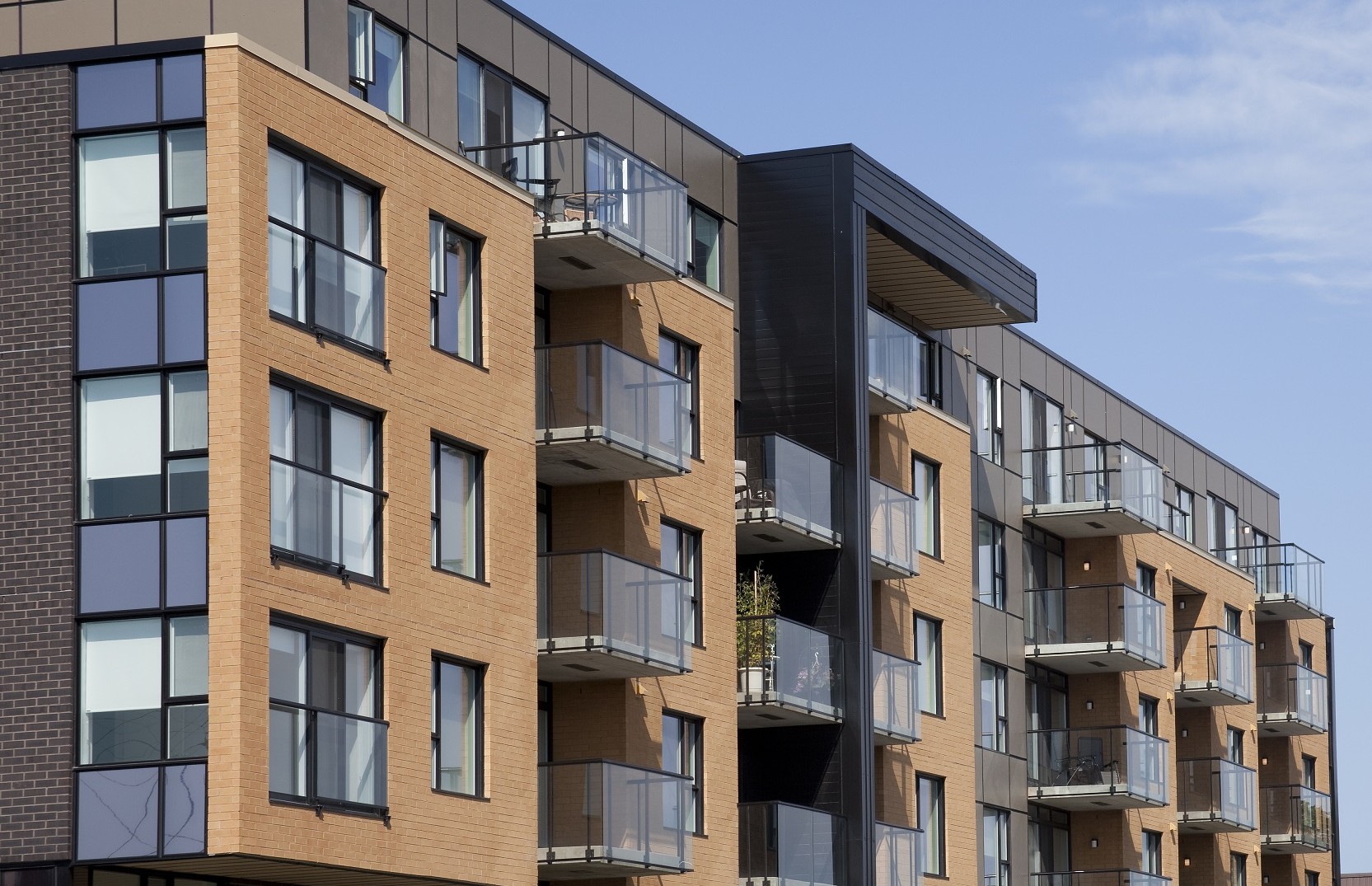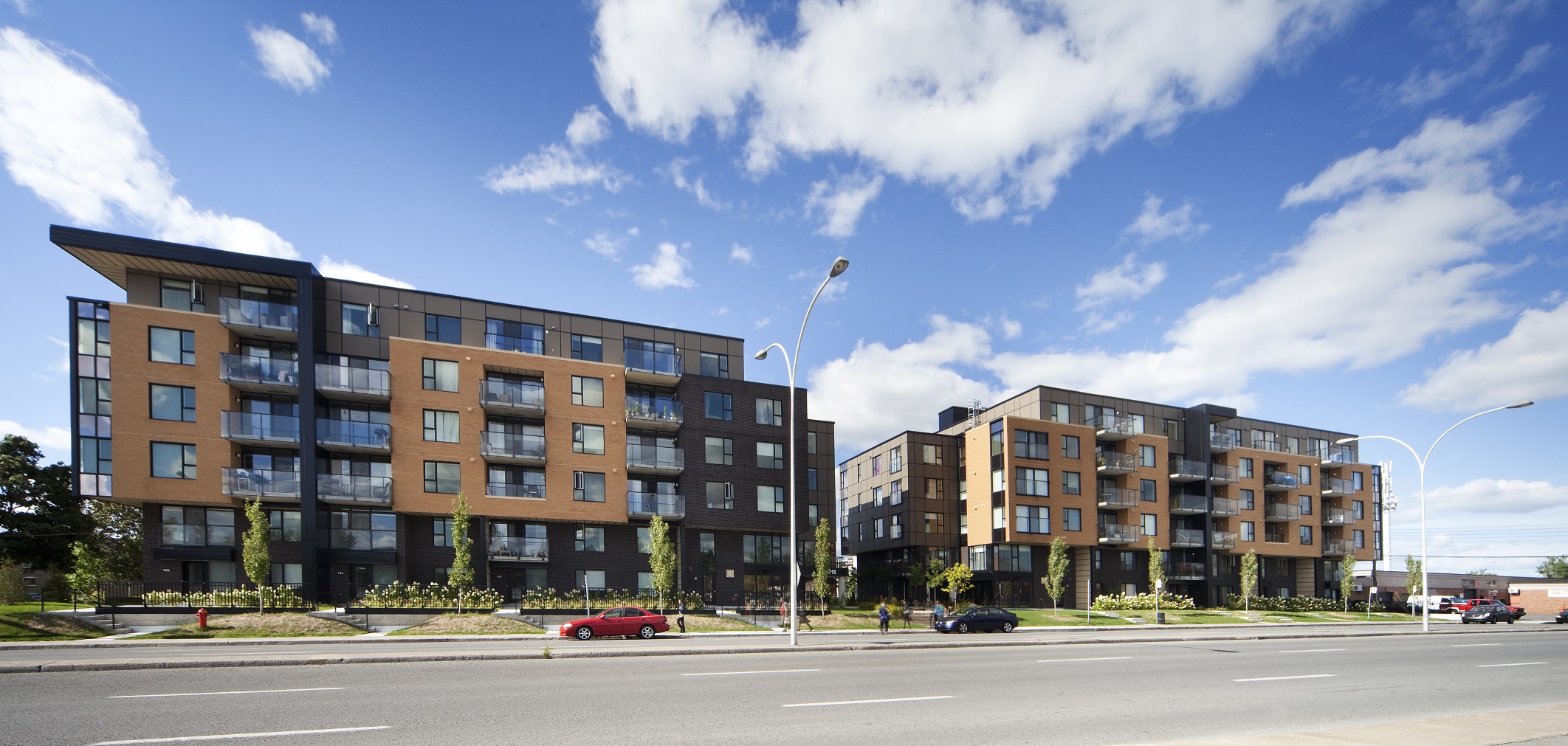 Le MN
The first Accès Condos accredited project built in Montréal-Nord
The Le MN, whose construction was completed in 2012, encompasses 87 condos, with 25% of the units offering three bedrooms to meet the needs of families. Located at the intersection of Langelier and Maurice-Duplessis boulevards, the six-storey building was the largest residential project built in the neighbourhood in the past twenty years and it marked the revitalization of the Eastern sector of the Montréal-Nord borough. The project gave rise to Le MN2, phase 2 of the overall project, which was built a year later.
Exceptional accessibility to services and transport
The MN enjoys significant accessibility due to its close proximity to highways 40 and 25 as well as to the beautiful bike path along the Rivière-des-Prairies and bus lines leading to Langelier and Henri-Bourassa métro stations on the orange and green lines. The Maison culturelle et communautaire de Montréal-Nord features a dynamic cultural program and has one of the finest libraries in Montréal. In addition, the numerous shops and services nearby, including Cégep Marie-Victorin and Rivière-des-Prairies hospital are important assets for the co-owners of this project.
A project designed to engage the Montréal-Nord community
When the Le MN project was accredited, 80% of the households in the Montréal-Nord borough were tenants. This project certainly met a need of the community in terms of home ownership. The supply of affordable units generated by the program enabled households, who may have never aspired to homeownership, to engage in their living environment by developing a stronger sense of belonging to their neighbourhood.
Developer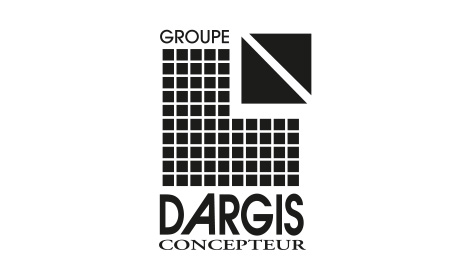 Architect