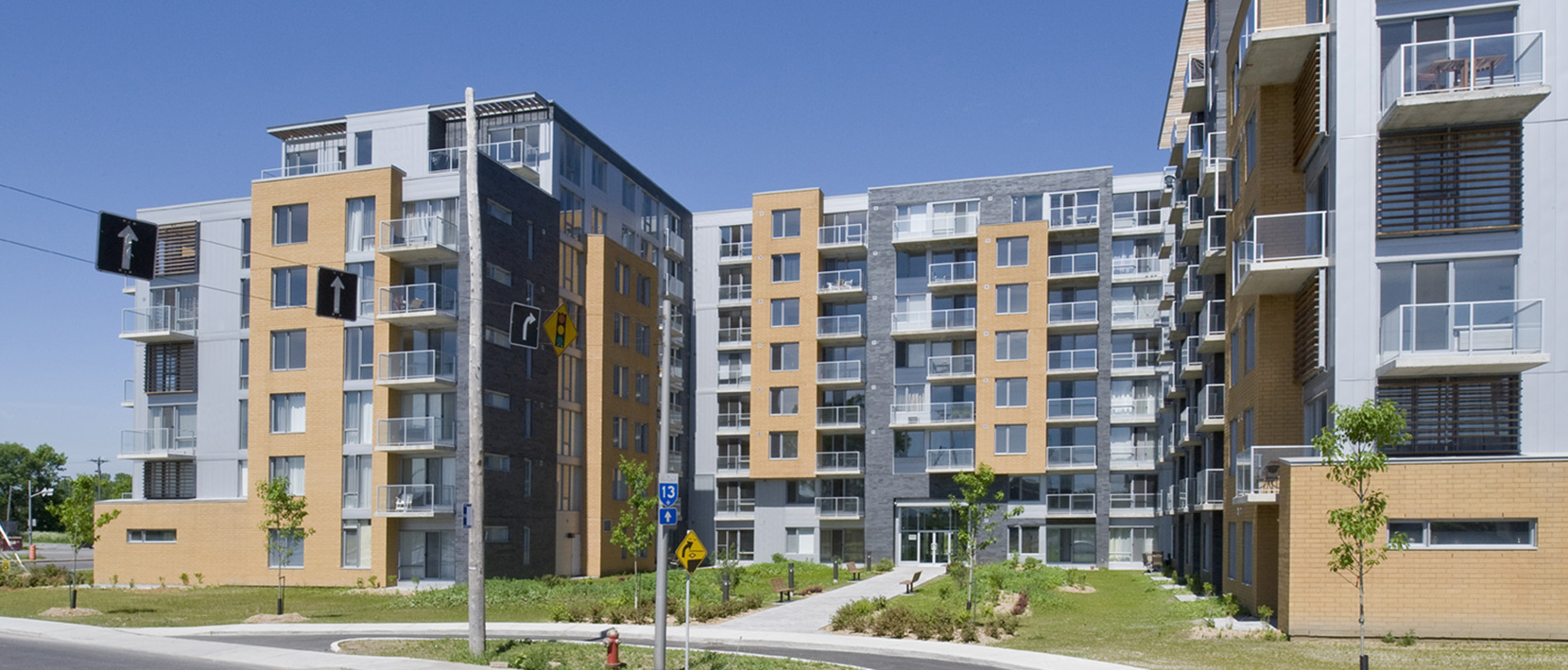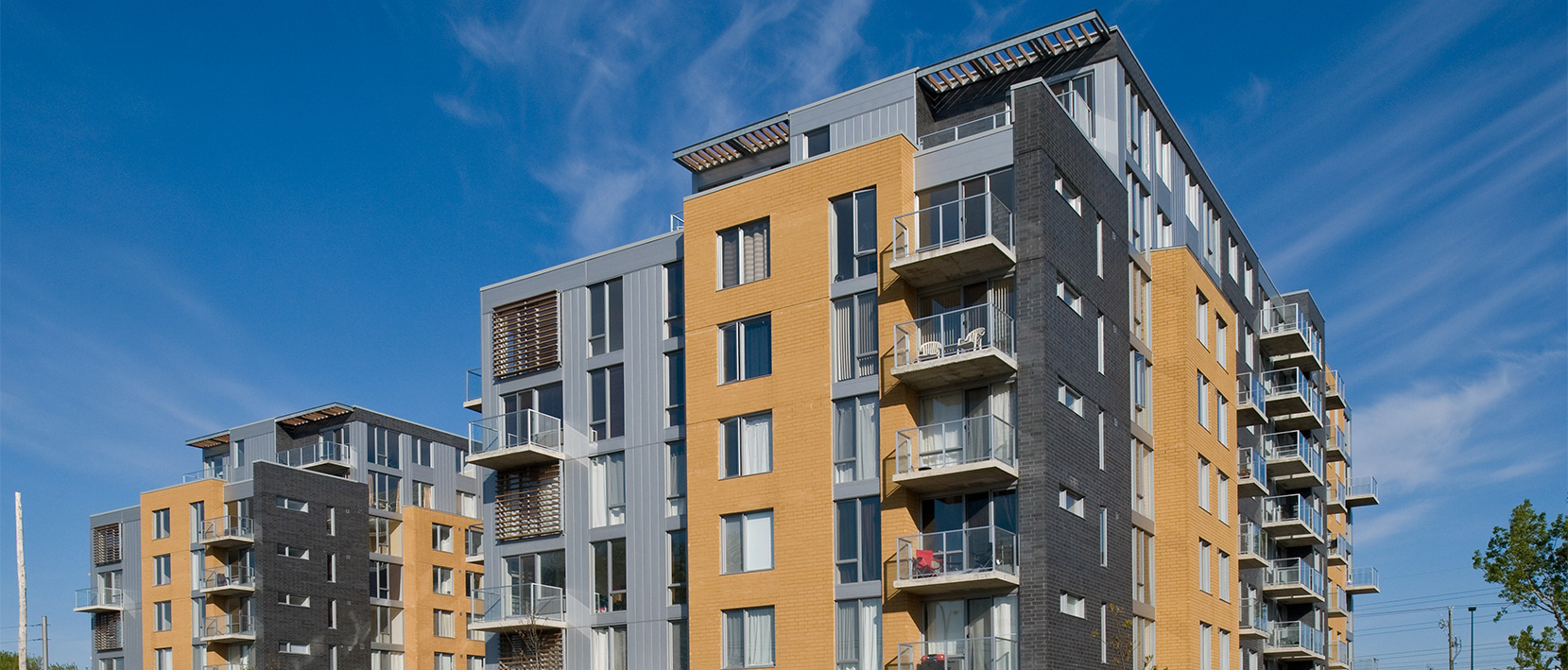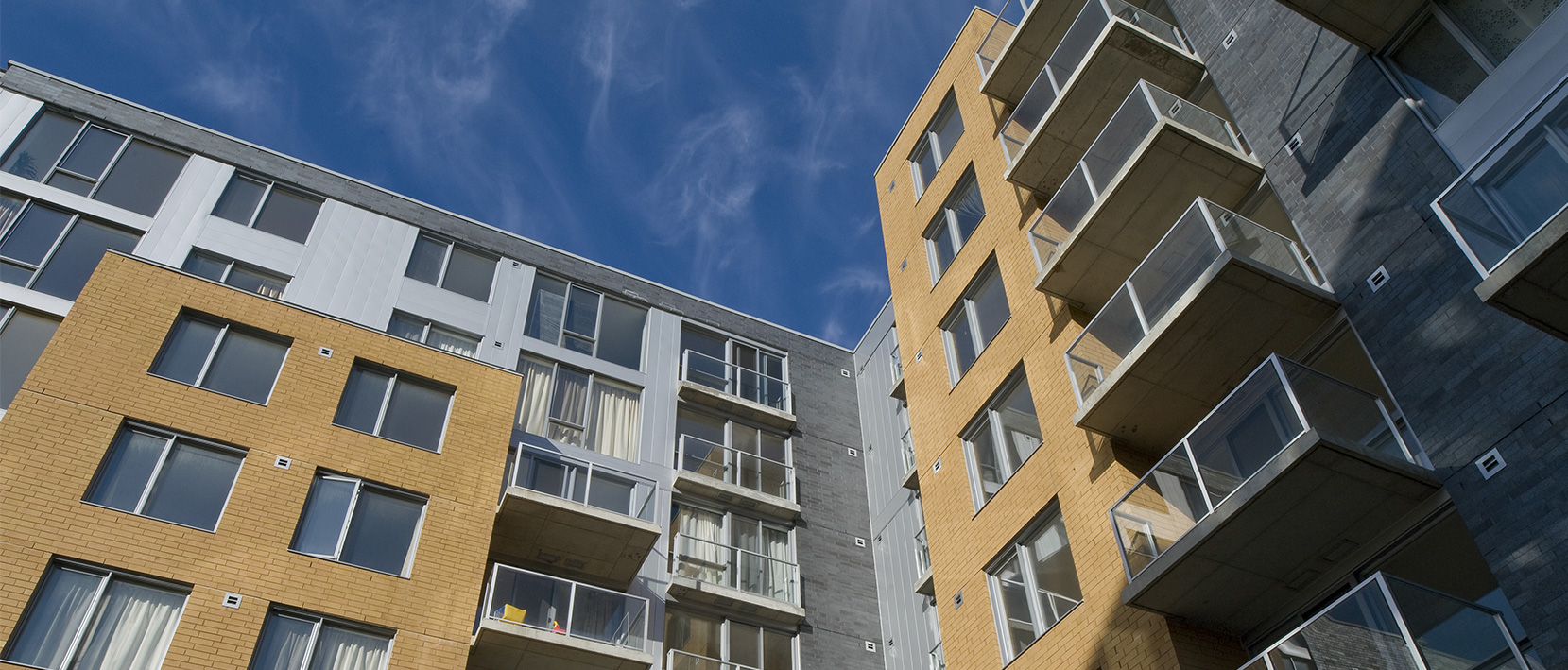 Le Phoenix
A 208 affordable condominium development with a LEED Silver certification in Montréal
Le Phoenix comprises 208 condominiums ranging from studios to three-bedroom units. Completed in 2009, the LEED Silver certified eight-storey building is located in the borough of Saint-Laurent, at the corner of Marcel-Laurin and Henri-Bourassa boulevards.
An eco-friendly building with a LEED Silver certification
Leadership in Energy and Environmental Design (LEED) is a rating system that guarantees and recognizes the sustainability of a building in its design, construction and operation. Le Phoenix is the first green Accès Condos accredited building. It incorporates many environmentally friendly features like superior insulation, high performance windows, a plumbing system that enables a 45% reduction in water consumption, motion sensors to control the lighting of common areas, an air exchange system with heat recovery for each unit and a reflective white "cool roof". To educate buyers and encourage them to adopt a lifestyle promoting sustainable development, a set of products, accessories and ecological resources has been offered to them when they were handed their keys.
Close to public transport and easily accessible
The location of the project fosters the use of public transport due to its proximity to Côte-Vertu métro station and Bois-Franc commuter train station. Highways 13, 15 and 40 are also close, making Le Phoenix easily accessible.
Architect