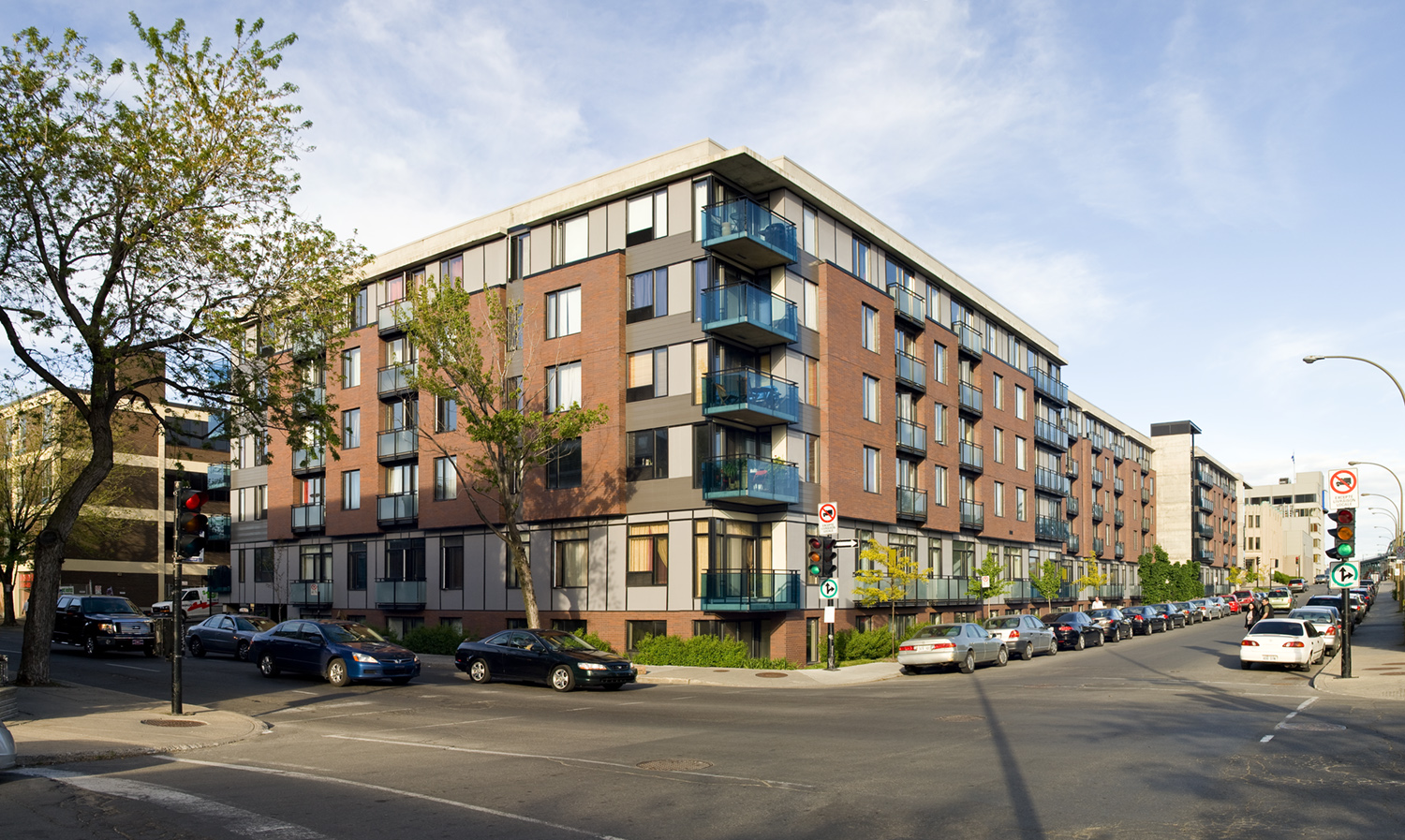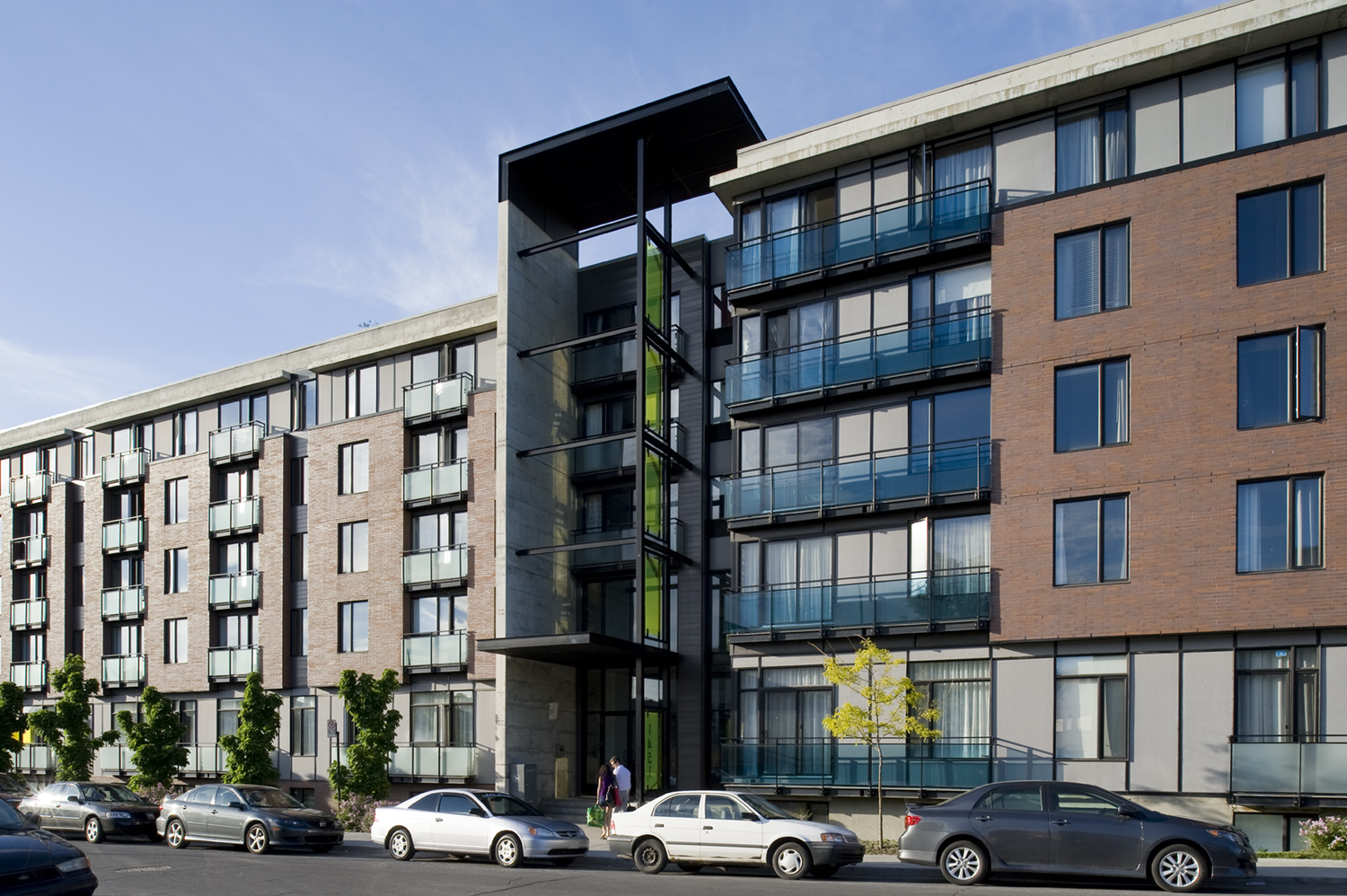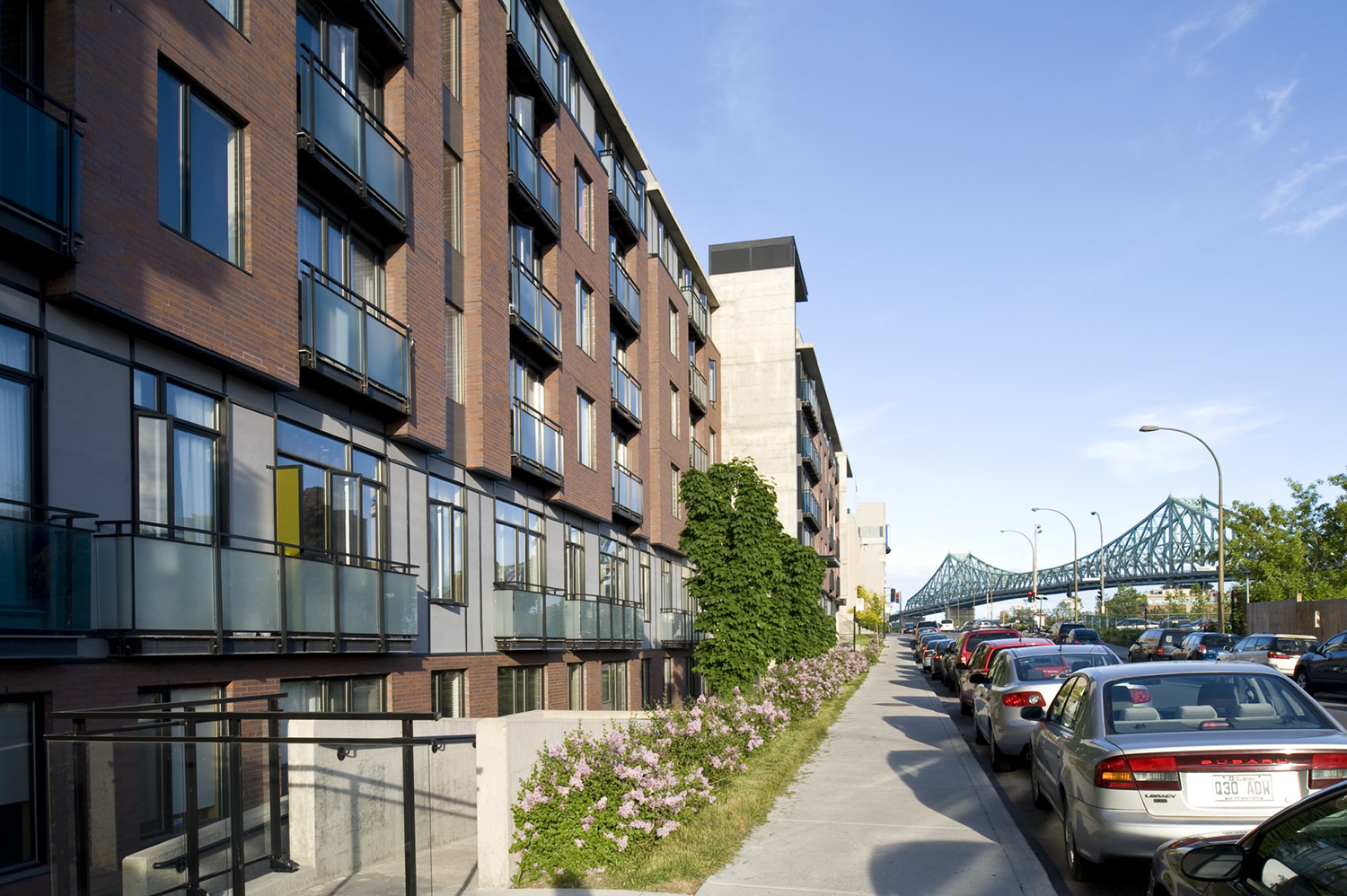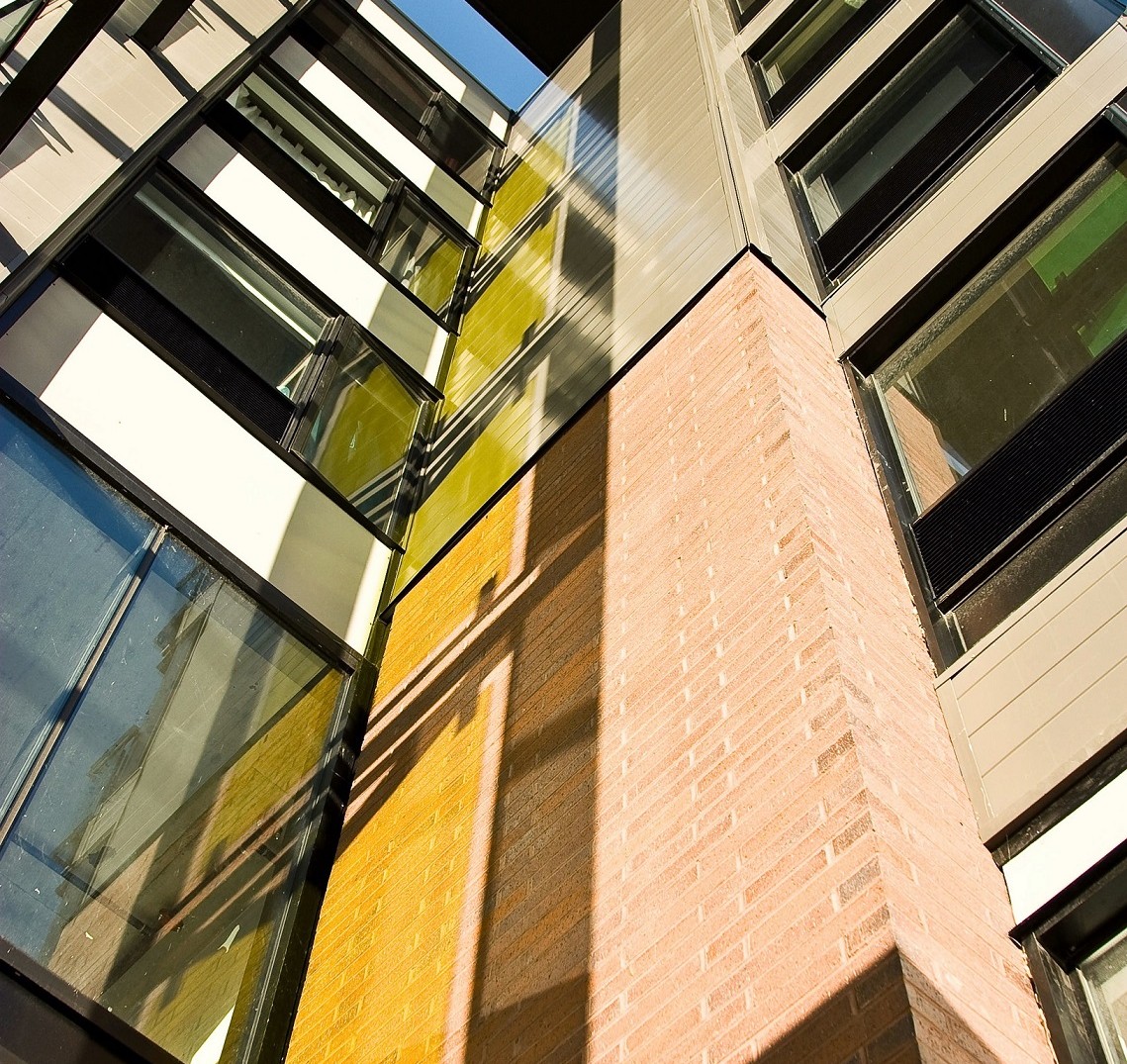 Square Cartier
A project with 160 condo units to revitalize the Sainte-Marie neighbourhood
Square Cartier encompasses 160 condominium units ranging from studios to three bedrooms apartments. With its six storeys, this bold building is located at the foot of the Jacques Cartier Bridge in the heart of the Ville-Marie borough on Parthenais Street. Its construction was completed in 2007.
A bold and affordable project in downtown Montréal
This building displays boldly modern lines and generous windows. As for its interior design, exposed concrete ceilings and sliding panels that divide the spaces breathe an urban and airy look into these condominiums. The project includes several units on two levels and units on the upper floors have a mezzanine and a rooftop terrace.
A major project for the revitalization of the Sainte-Marie neighbourhood
The Square Cartier project was used to spearhead the revival of this sector of downtown Montréal. Located close to the Papineau métro station, a bike path, Notre-Dame Street and Jacques Cartier Bridge, the project enjoys an exceptional access to both active and public transport as well as to the services and the animation of downtown.
Architect