$1,000 to become home owners? A dream come true for this young family
Caroline Gauthier lives in a four-storey urban house, which was built as part of Phase 4 of Faubourg Contrecoeur, an Accès Condos accredited project. Caroline, as well as her spouse and daughter, is delighted with their lifestyle choice and has accepted to talk about their experience.
"Before this purchase, we were tenants in a 4 1/2 room apartment in Mercier-Hochelaga-Maisonneuve. We had just become parents and we wanted to own and live in a larger home. But the necessary down payment to make this move was substantial and the reality was that we needed to save for a while more before being able to buy our home. Also, we both agreed that we should stay in Montréal.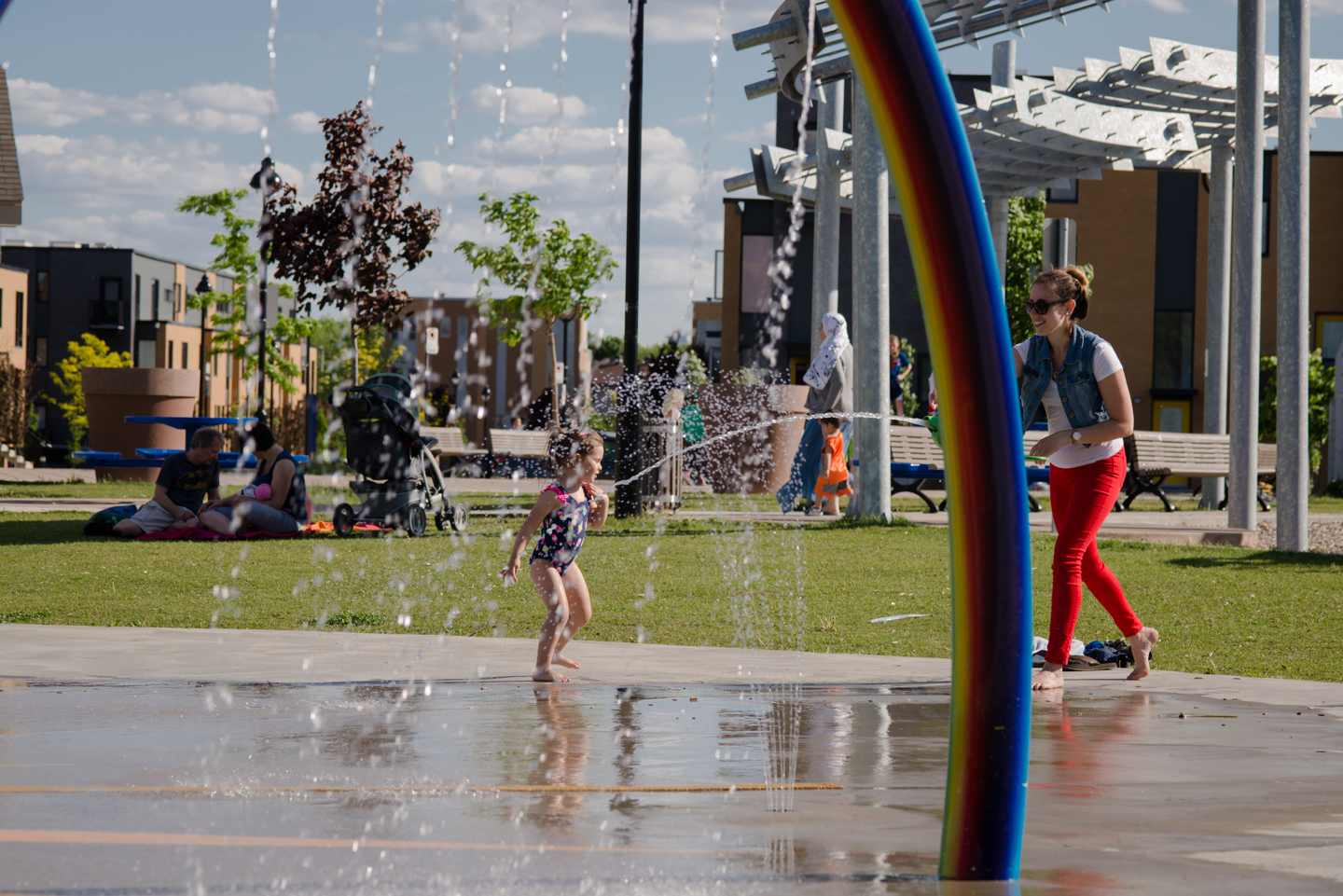 It was through a search on the Internet that we discovered the Accès Condos program and the Faubourg Contrecoeur project. We were excited about the urban houses on four floors which were then under construction, and considered the location as ideal for us because we would be able to maintain our lifestyle by moving close to our living environment.
In Faubourg Contrecoeur, we are close to everything. We don't have to deal with traffic and above all, we are not dependent on the car. I work in the neighbouring borough, while my husband works in Boucherville. Having an easy access to public transport and major highways, we both minimize our commuting and picking up our little girl from the daycare she attends in the neighbourhood is easy. This fits perfectly with our lifestyle choices because, when we became parents, we wanted to avoid being always on the run. We wanted to devote as much time as possible to our daughter and our family life.
When we moved in 2014, construction of the neighbourhood had begun several years before and with the Carlos D'Alcantara Park, which was a strong point in our purchase decision, the area was already very appealing. Since then, the trees have grown up a bit, the neighbourhood's population has expanded, the Norman McLaren Alley was constructed, the soccer field was redone and there is some talk about the opening of some shops, including a grocery store and a pharmacy at walking distance from home. These are welcome developments for our quality of life and the neighbourhood in general.
For us, the strong point of the Accès Condos program was certainly the help received with the down payment, that is to say, the purchase credit. Without it, we would not have been able to acquire a small house so early in our career."