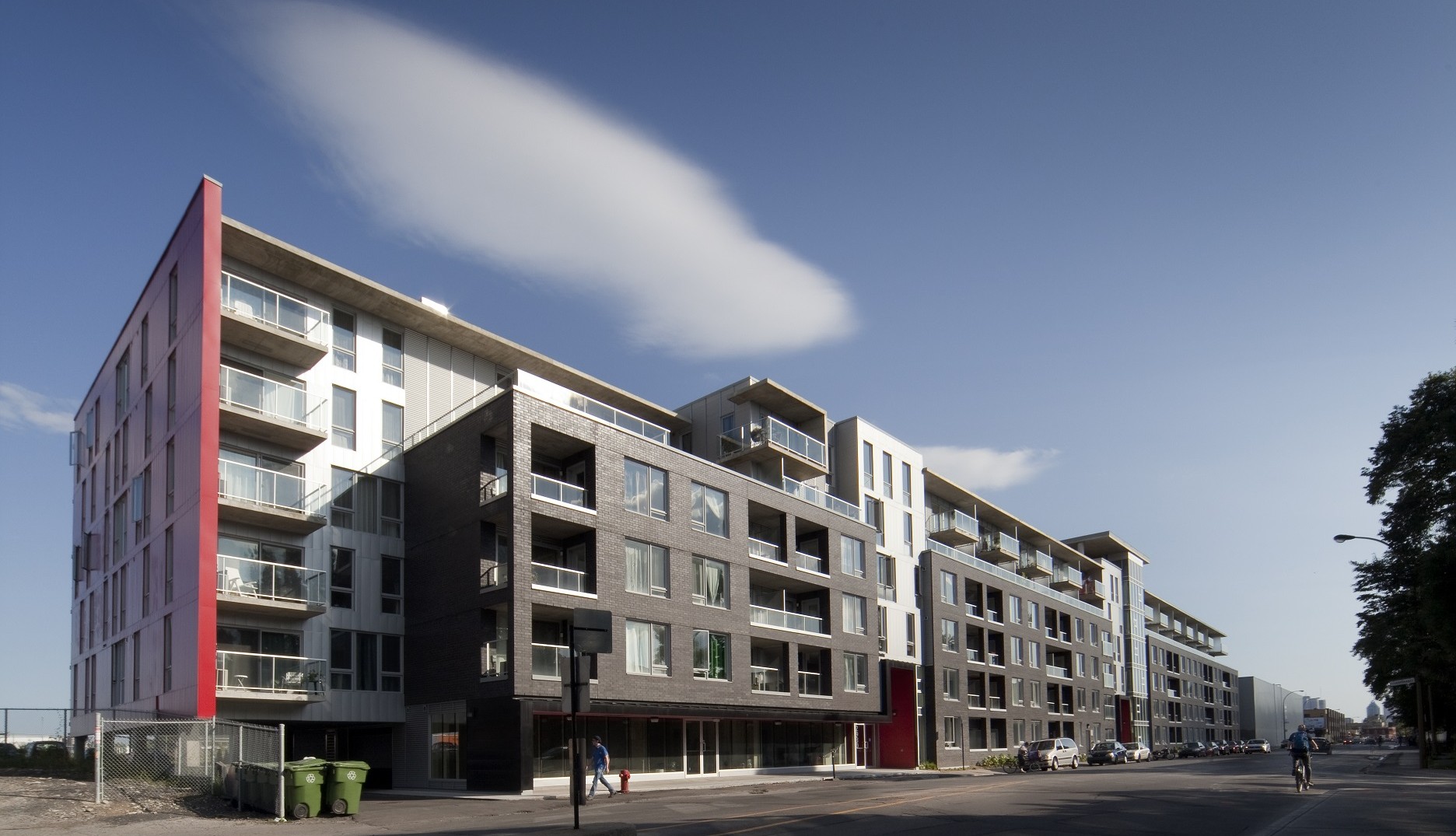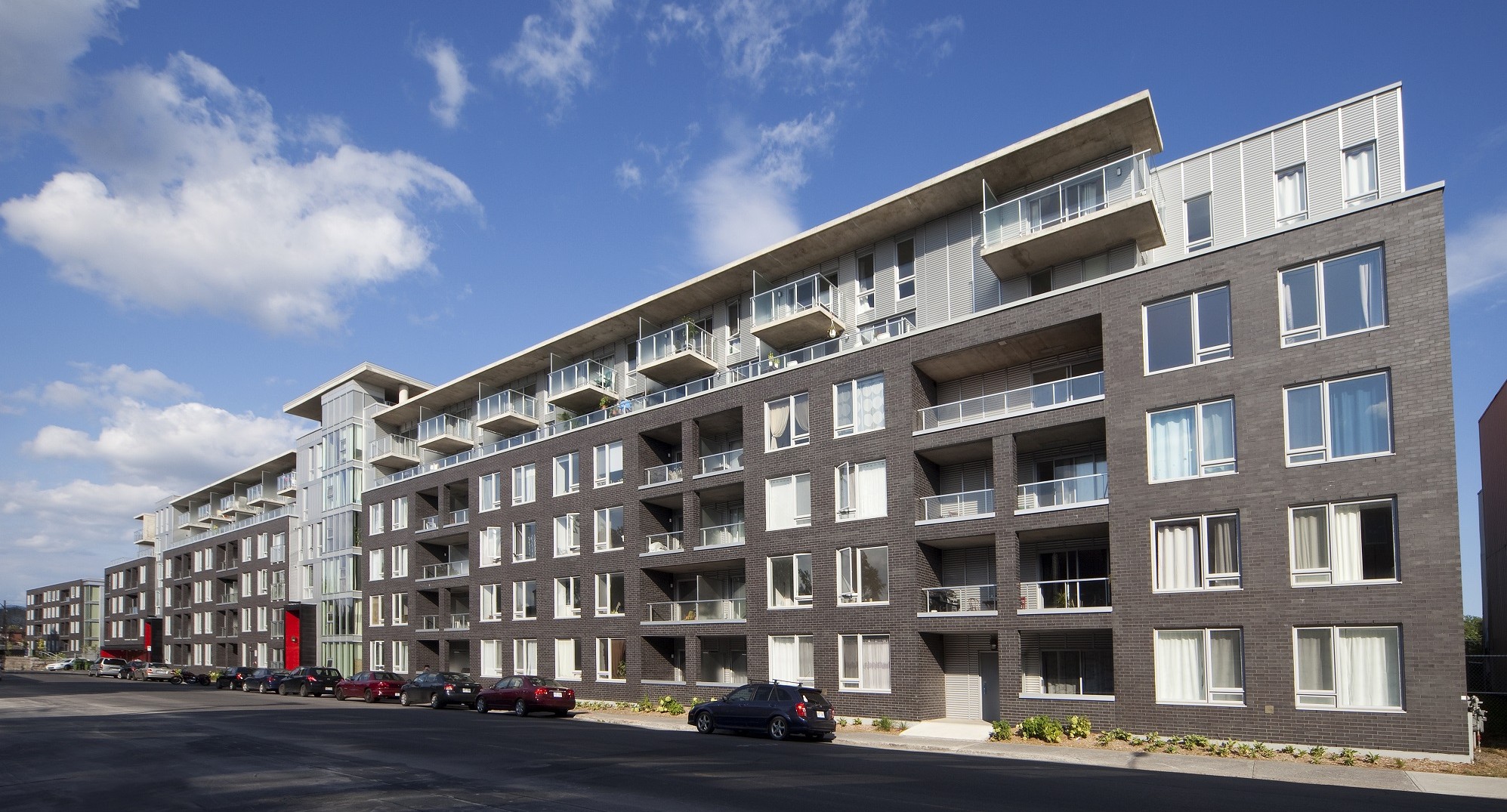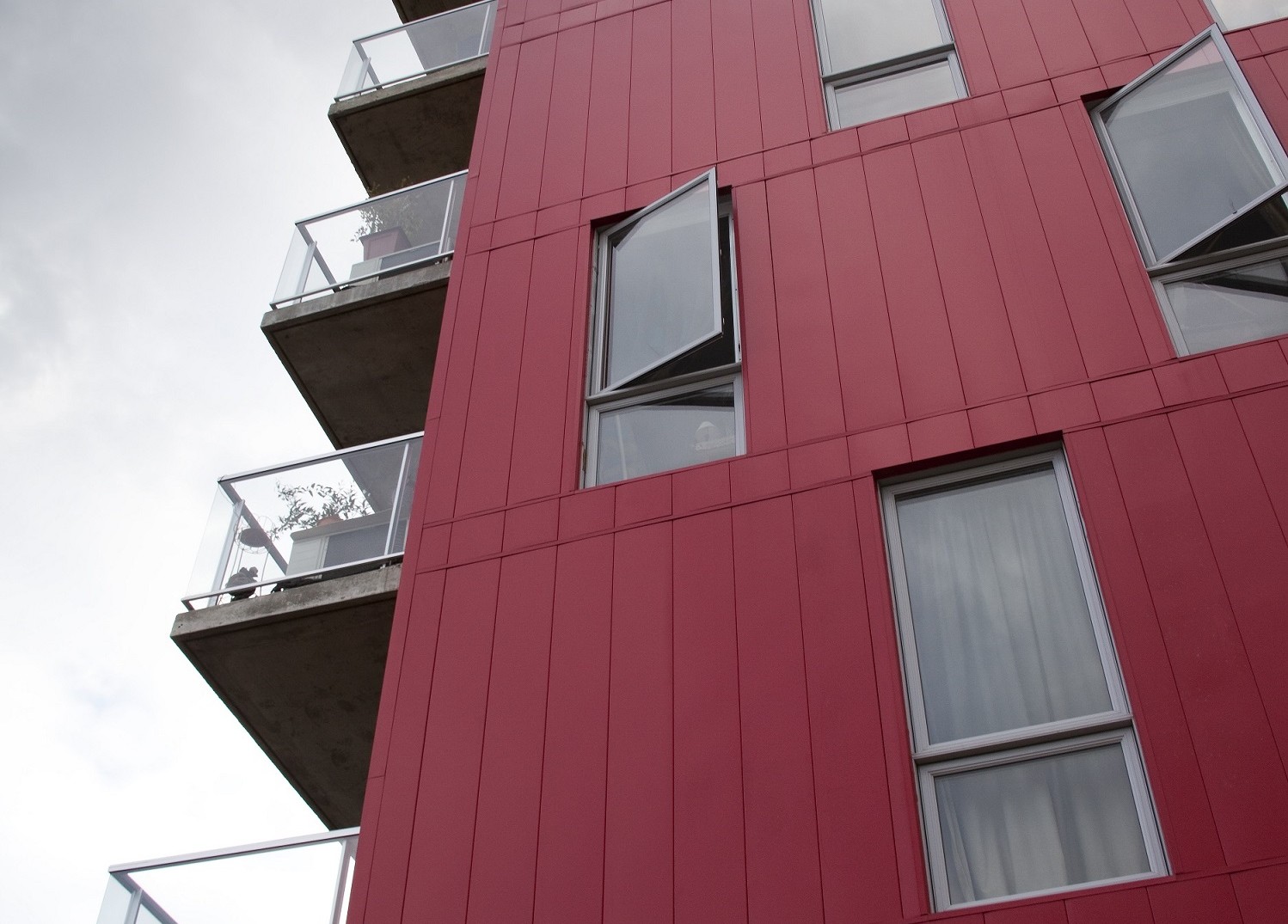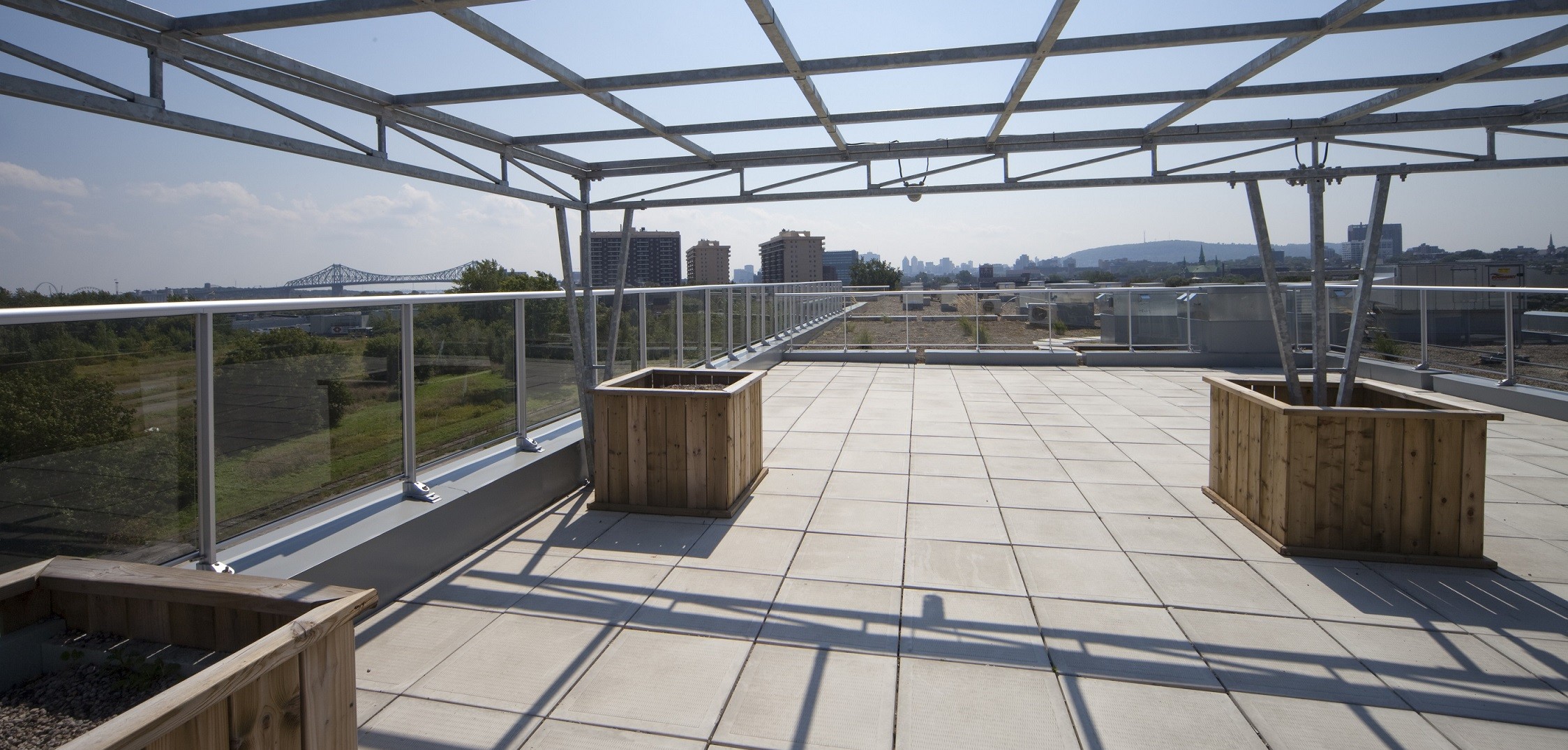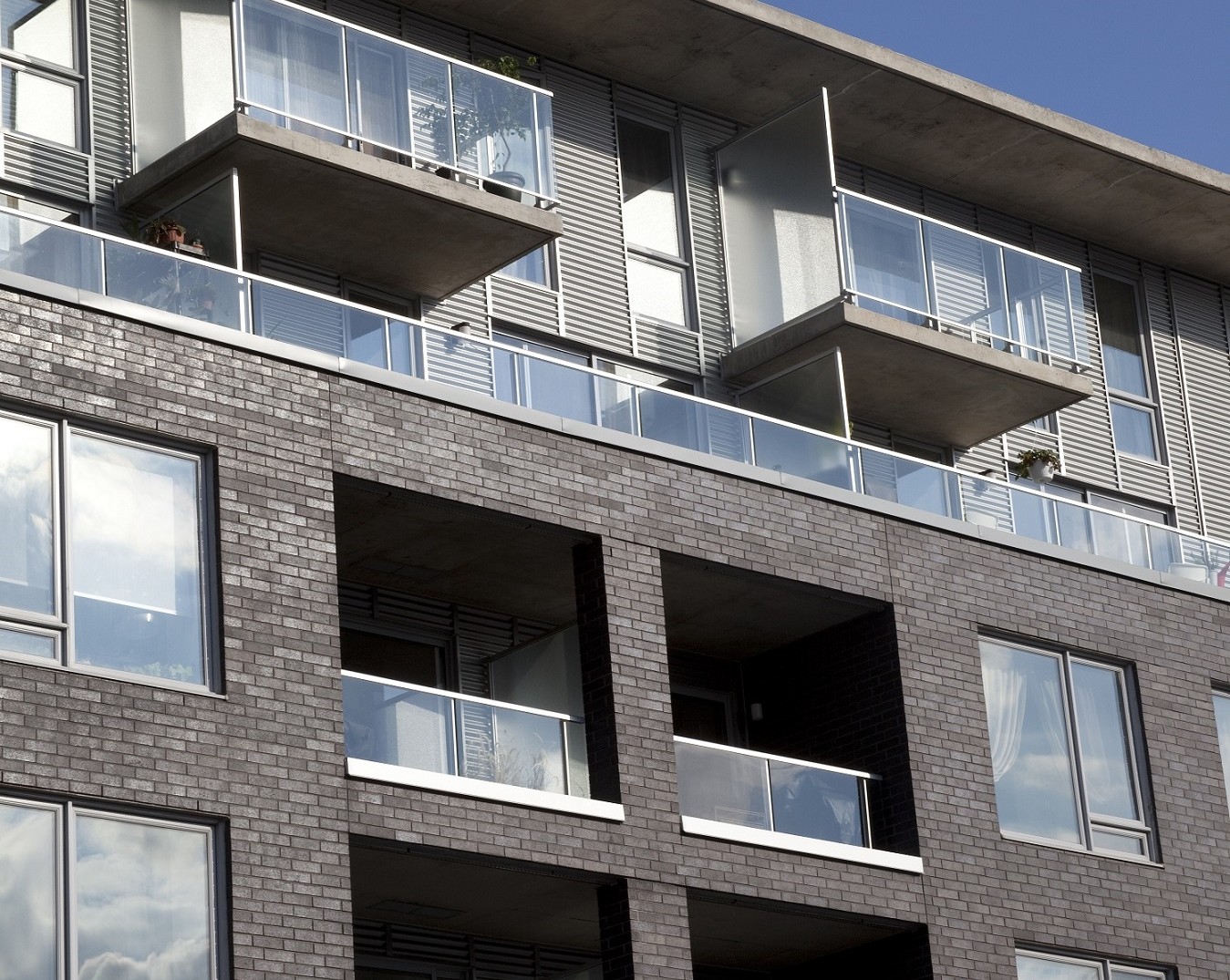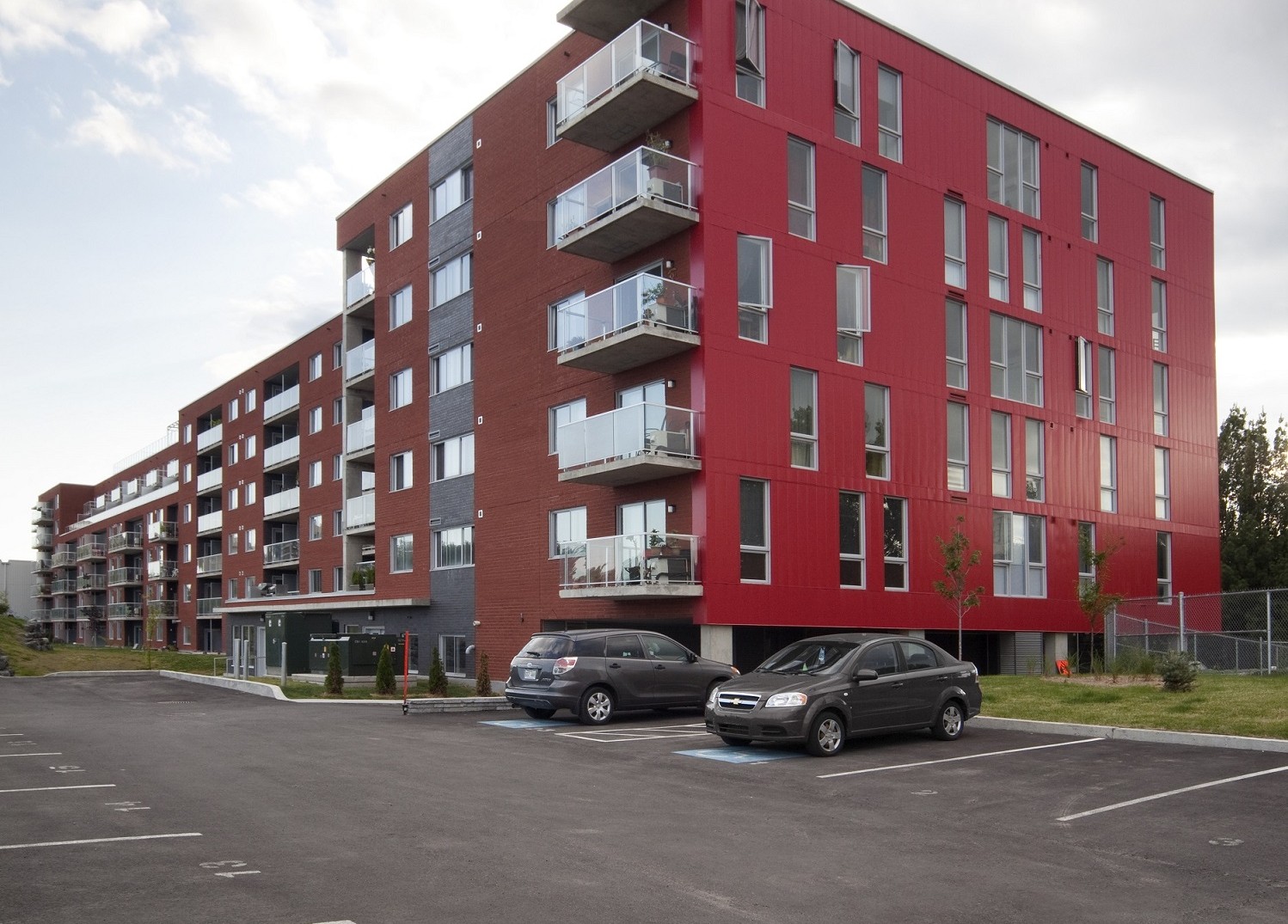 BUL
A project comprising 86 condos near Montréal's downtown and an animated neighbourhood
Completed in 2012, BUL numbers 86 condominiums ranging from studios to three-bedroom units. The building is located at the intersection of Ontario and Hope streets on La Promenade Ontario, at the eastern end of the Sainte-Marie neighbourhood in the Ville-Marie borough. The six-storey building features modern architecture and is part of a mixed project that includes 123 social and community housing units intended in particular for seniors.
A Novoclimat certified building designed for urban lifestyle
Le BUL is located near Frontenac métro station, a bike path and rapid bus transit to the downtown business district. The building has a Novoclimat certification and was designed for an urban clientele. Each condo includes a large storage area, in the basement or in the apartment itself, as well as access to a bike room. Most units also have a balcony or private terrace. Access to a shared landscaped terrace on the roof enables the co-owners to benefit from a place to socialize and relax. In addition this roof terrace is a mean to fight against urban heat islands.
A mixed project that includes 123 social housing units in a neighbourhood to be revitalized
In addition to the 86 condominiums, two buildings that were built under the AccèsLogis Québec program complement the development initiated by the SHDM. The first is adjacent to the Accès Condos accredited co-ownership and has 92 rental units for seniors which are managed by the Inter-Loge Centre-Sud community group. The other building stands separately and has 31 rental units for the Réseau Habitation Femmes de Montréal. Anchored in the heart of a neighbourhood that was hit hard by the decline in industrial activities, this residential development is part of a major revitalization initiated by the borough that also includes the renovation of Jean-Claude Malépart pool and Médéric Martin Park.
Developer