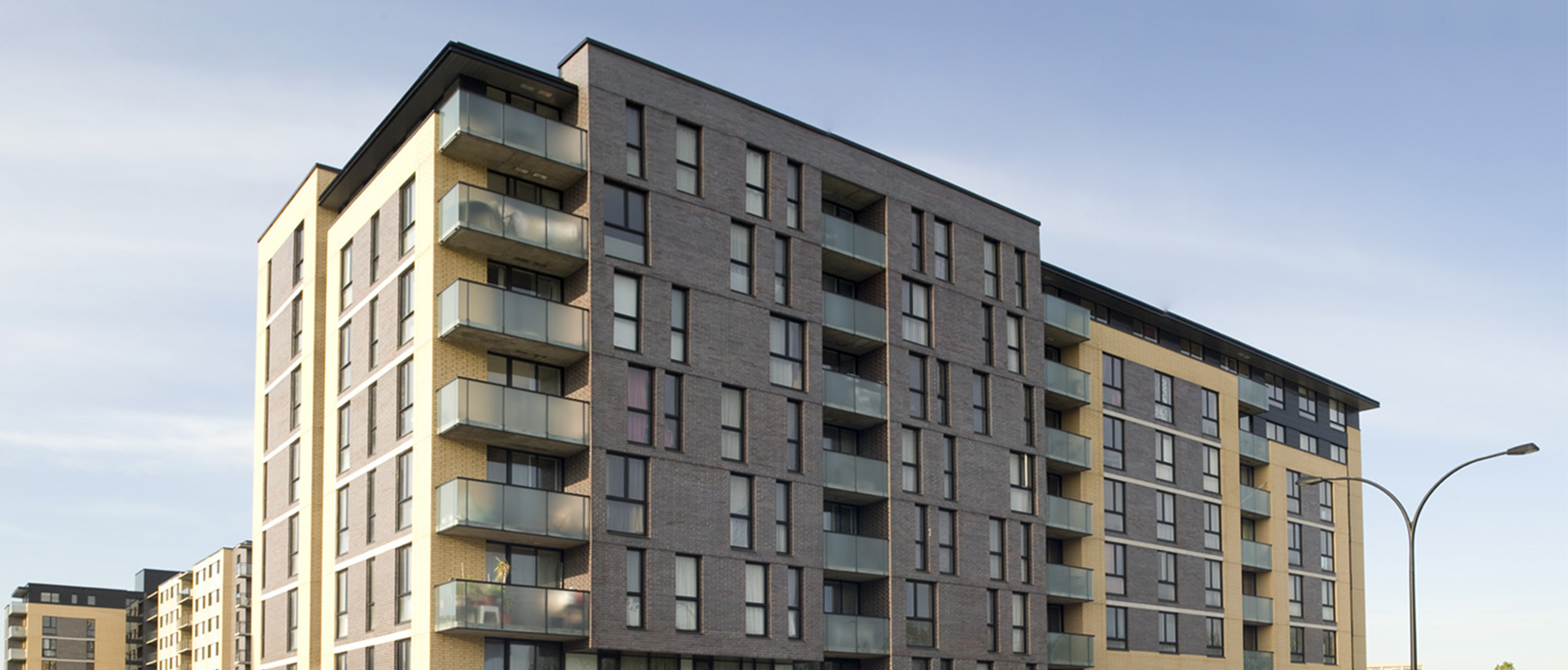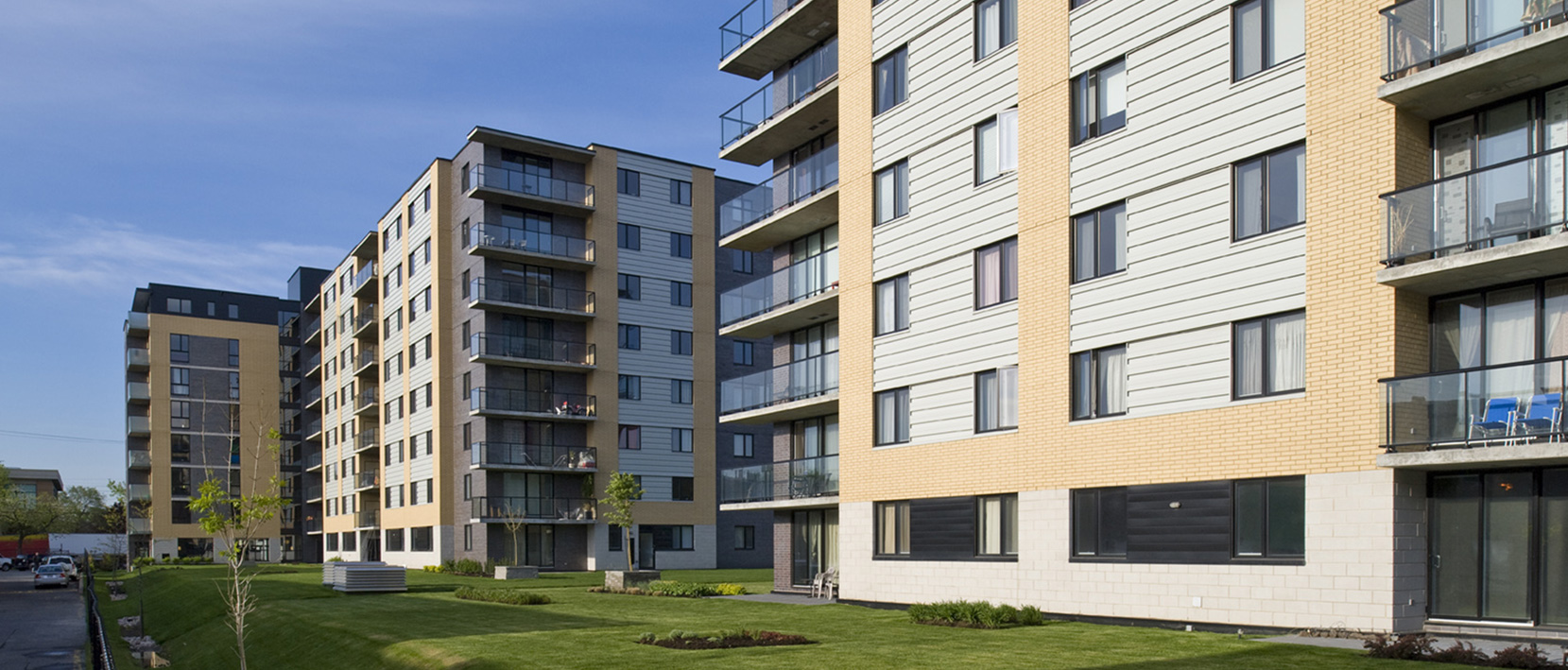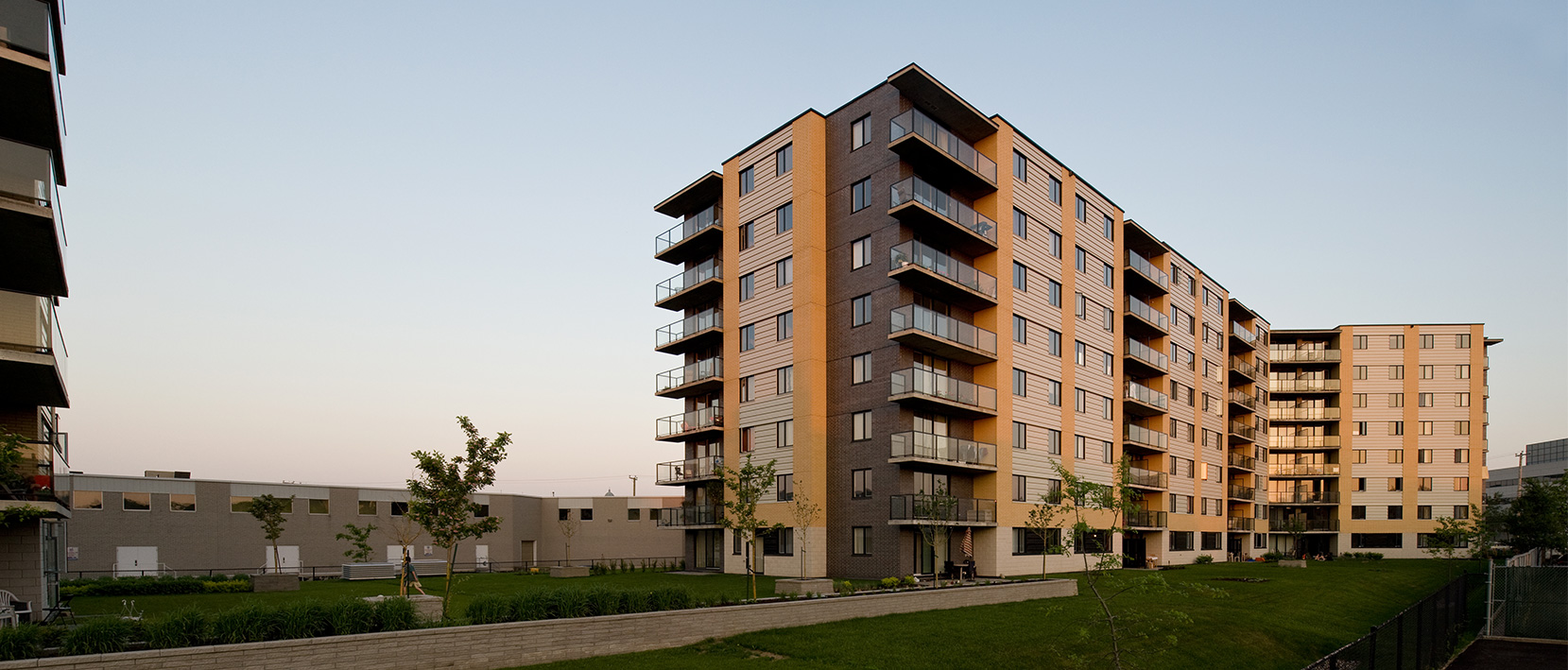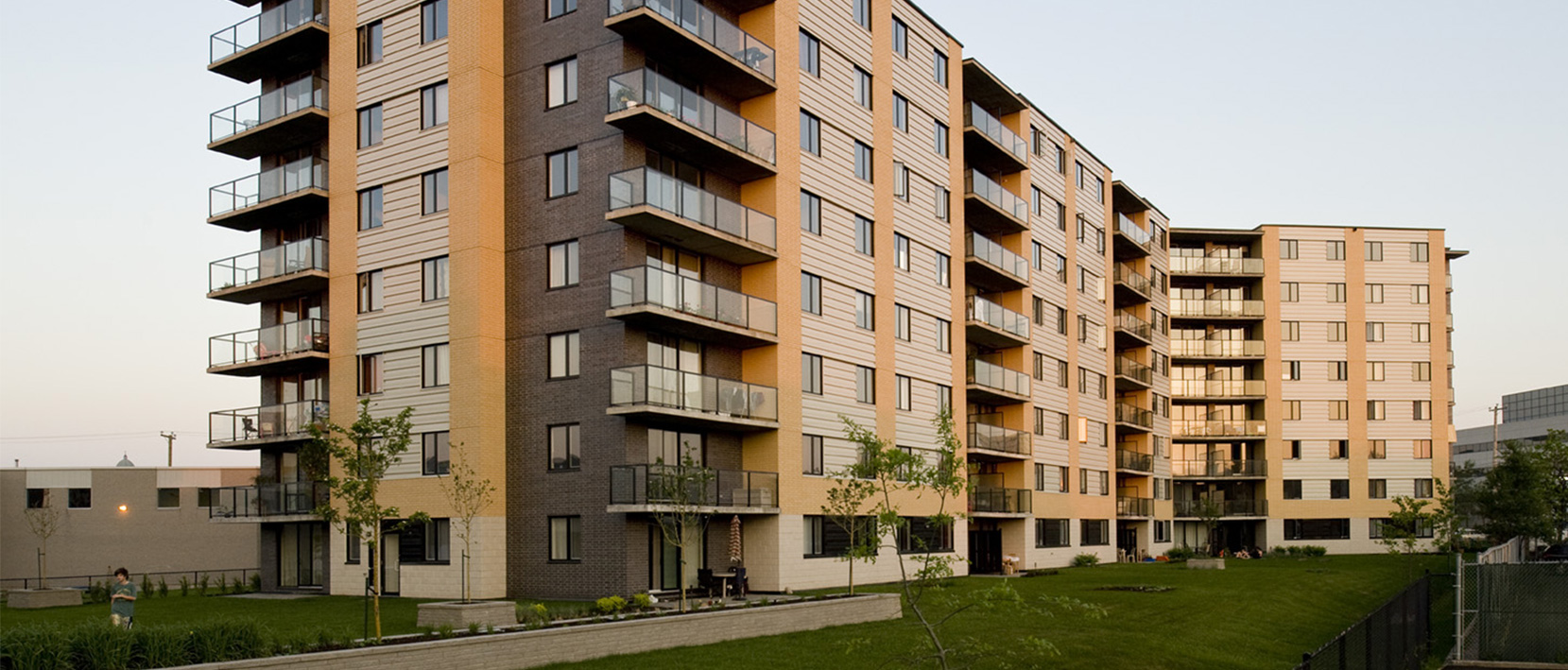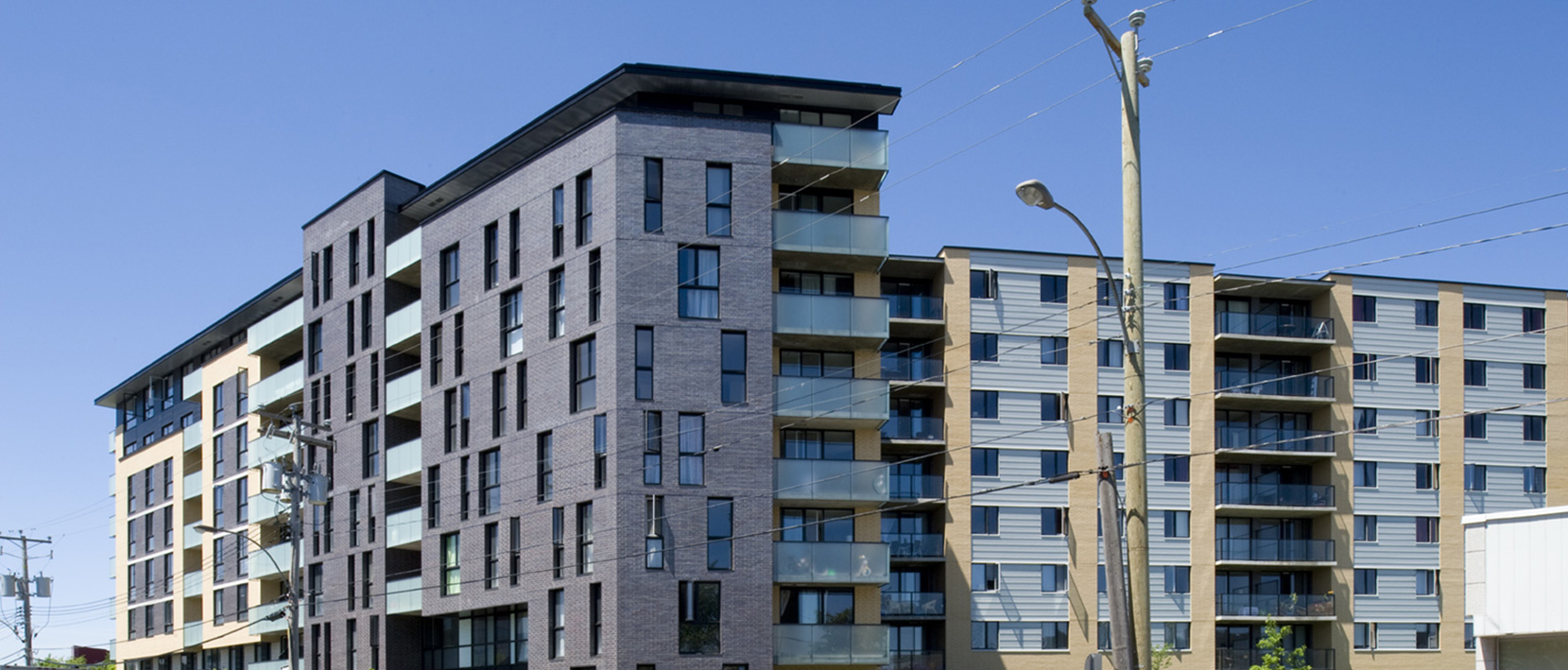 Côté Ouest (2)
A 112 condo development to revitalize a former industrial area
Phase 2 of the Côté Ouest development comprises 112 condos of one to three bedrooms. The construction of the eight-story building was completed in 2009, one year after followed the completion of Phase 1. The building is located in Le Triangle neighbourhood of the Côte-des-Neiges–Notre-Dame-de-Grâce borough. In total, Côté Ouest (1 and 2) encompasses 254 Accès Condos accredited units and constitutes a flagship project for this area of Montréal. It has been a lever in the revitalization of this neighbourhood in the western part of the city.
Read about the Phase 1
AWARDS AND RECOGNITION
Award for excellence in real estate 2009
Inova Award of Excellence in Real estate, residential component, at the Real Estate Summit of the Urban Development Institute of Québec (UDI).
REVITALIZATION
A promising future
A sector undergoing a complete revitalization and a new municipal park to be built in the neighbourhood in 2018
Modern architecture in a high-quality environment
Côté Ouest 2, whose masonry and metal cladding is pierced with several asymmetric windows, presents a contemporary architecture with clean lines. It is located near several green spaces, de la Savane Park, and is minutes away from de la Savane and Namur métro stations. The proximity of the junction of highways 15 and 40 and several rapid transit bus lines are also a significant asset for the residents of the complex.
A milestone undertaking for the revitalization of a former industrial area
Côté Ouest 2 is located in the west end of Montréal, an area where industrial and commercial activities have long been predominant but that is currently being revitalized. In this respect, the development fills the dual mandate of meeting the demand for affordable housing and giving a new life to a destructured sector of the city.
Developer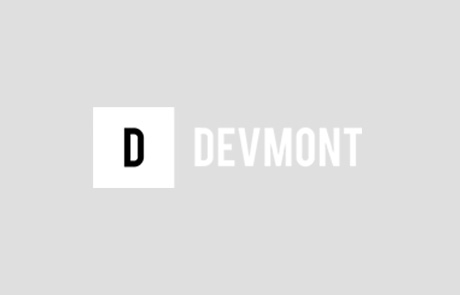 Architect