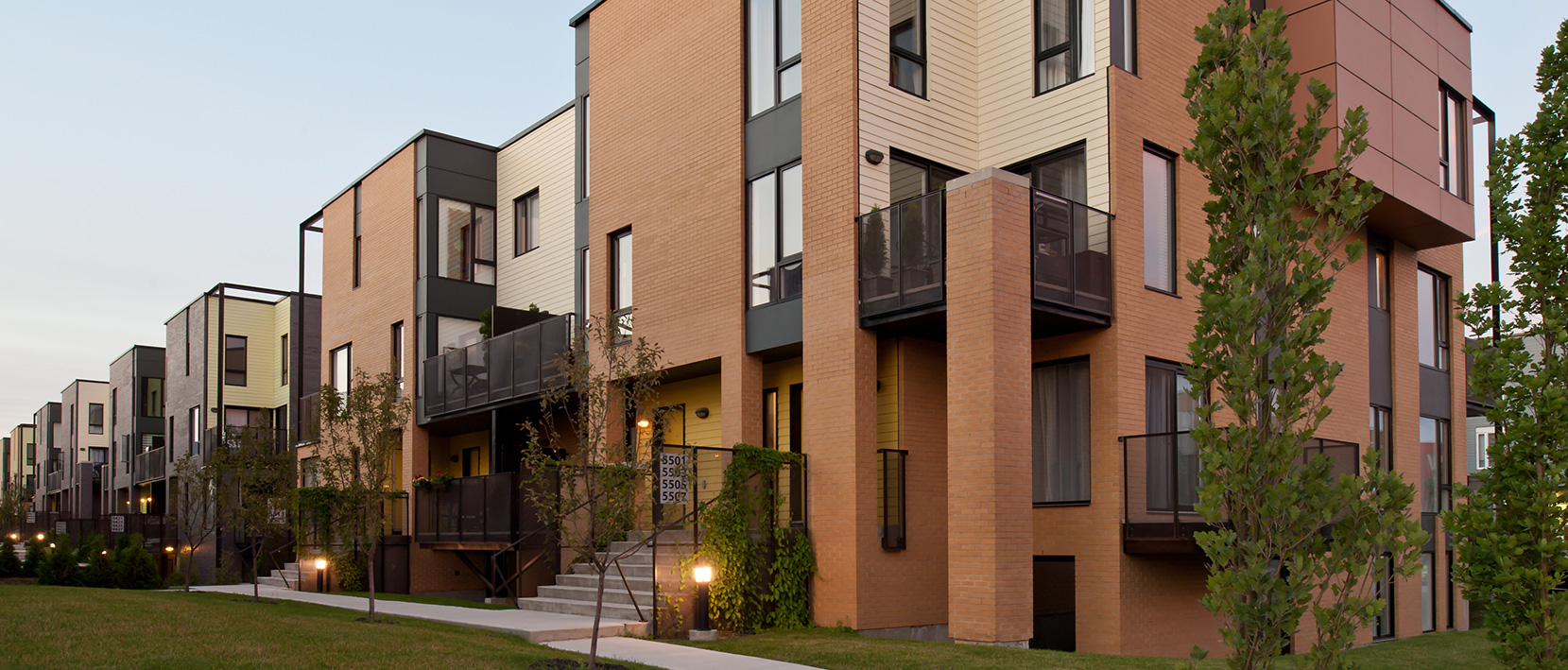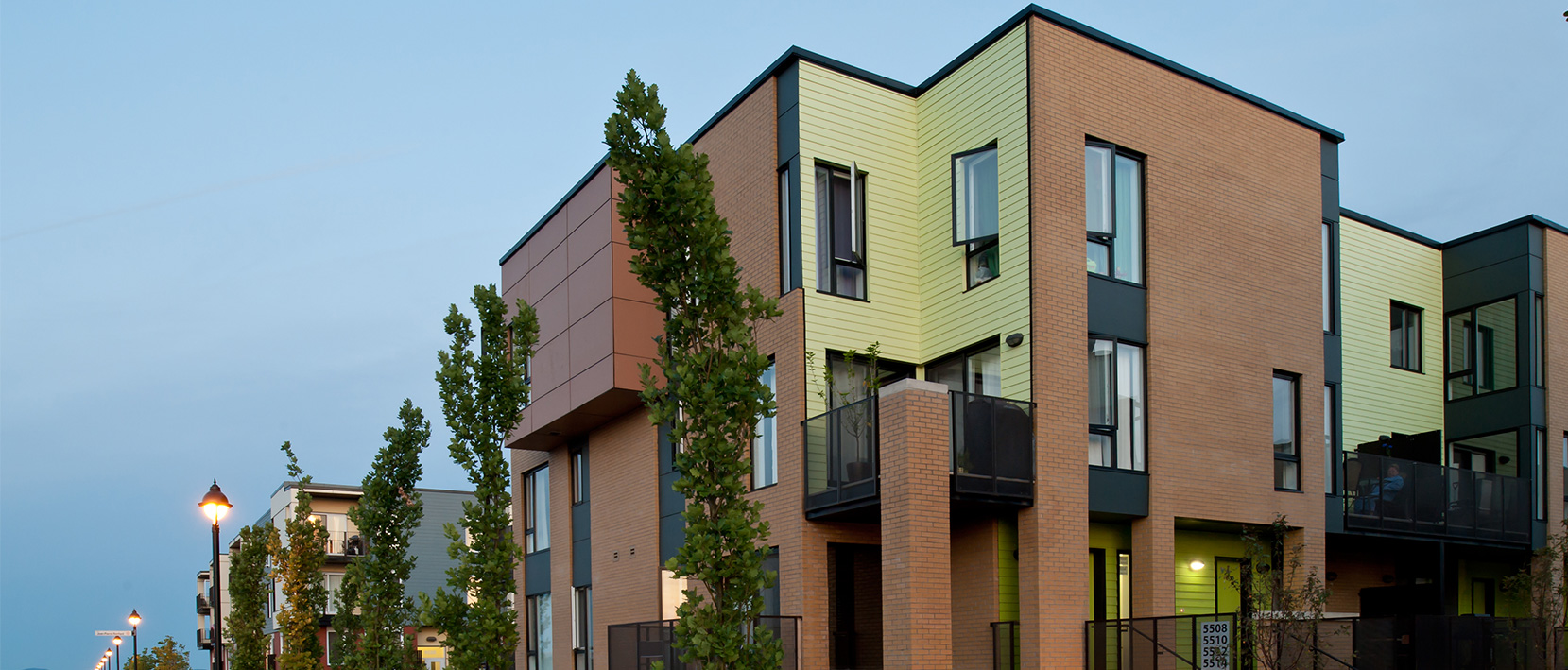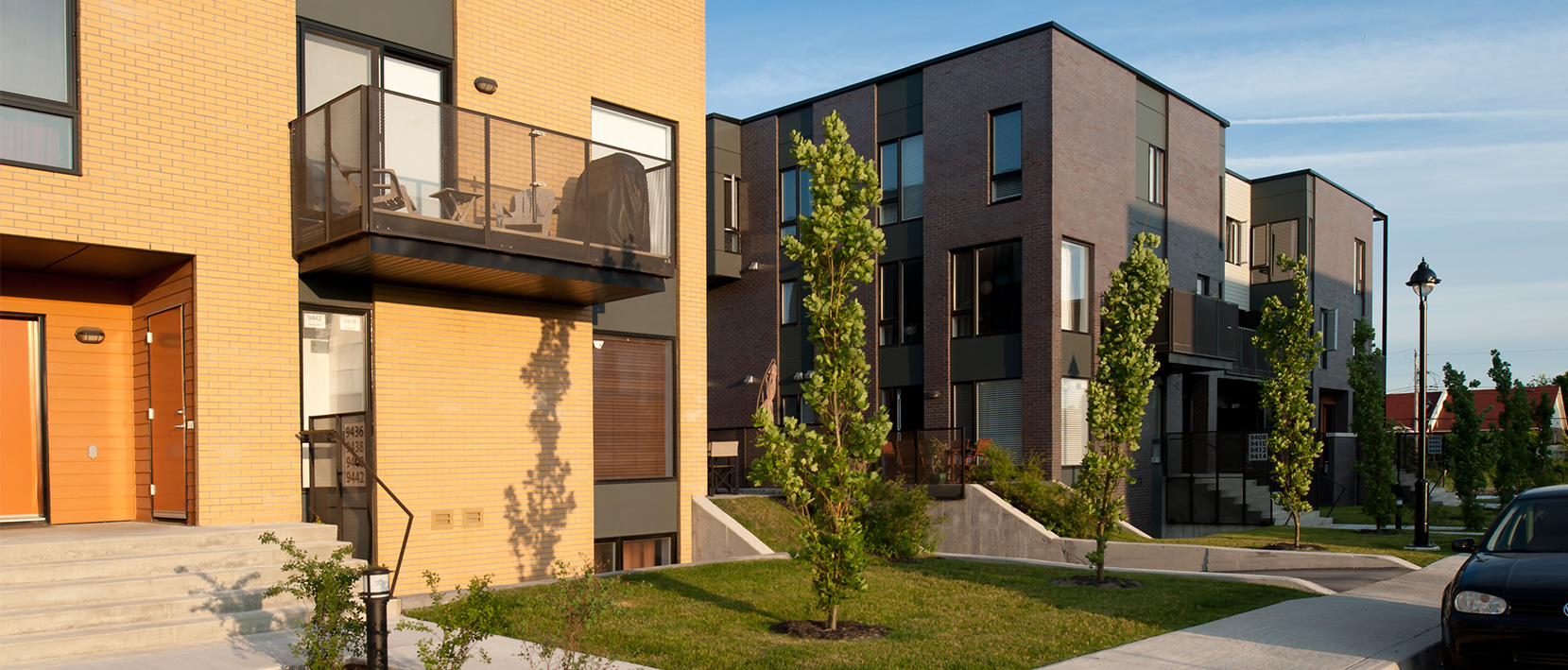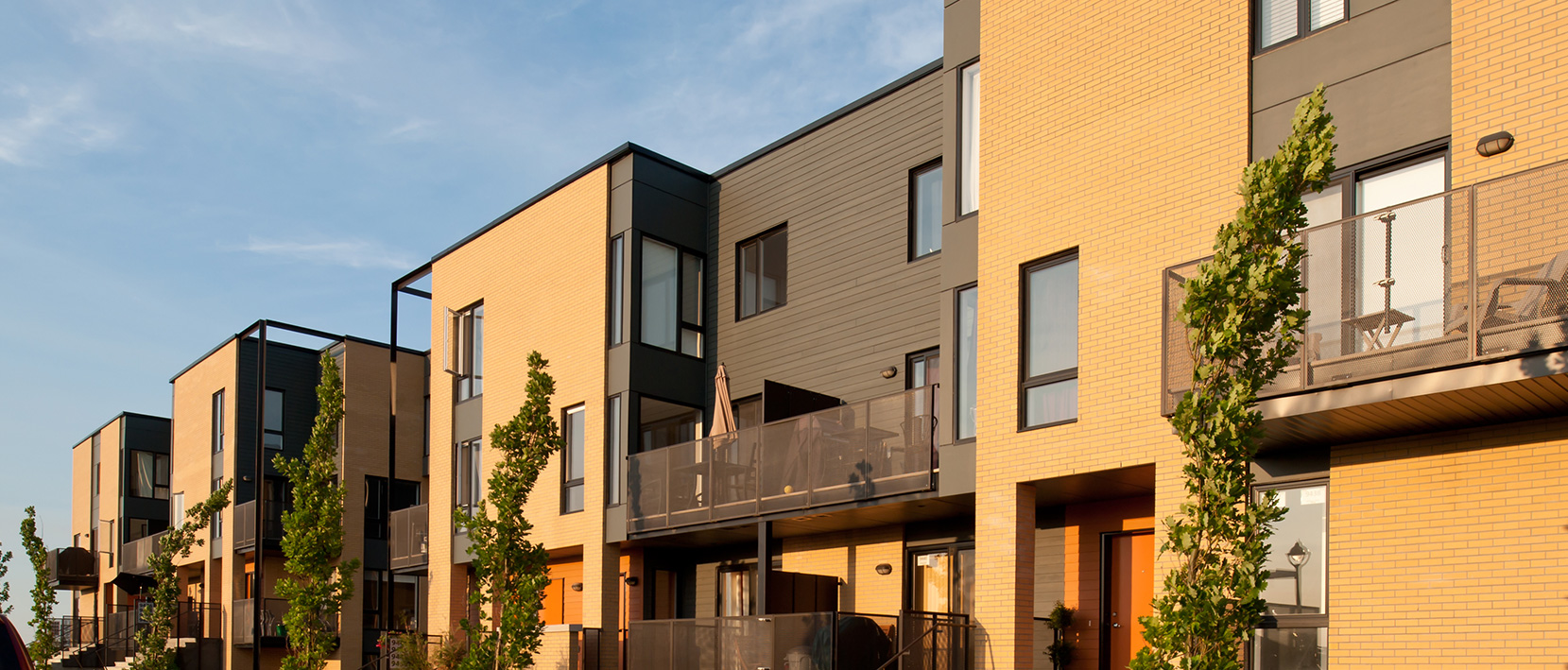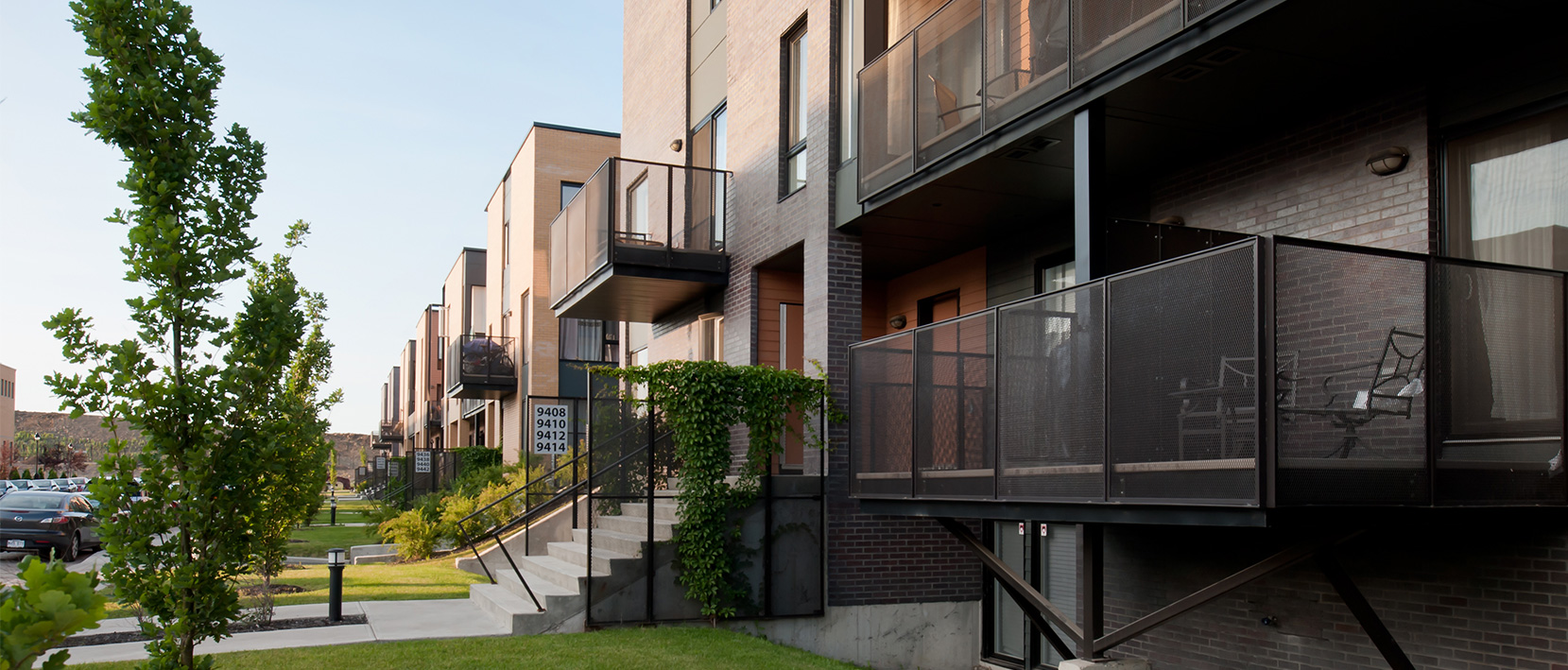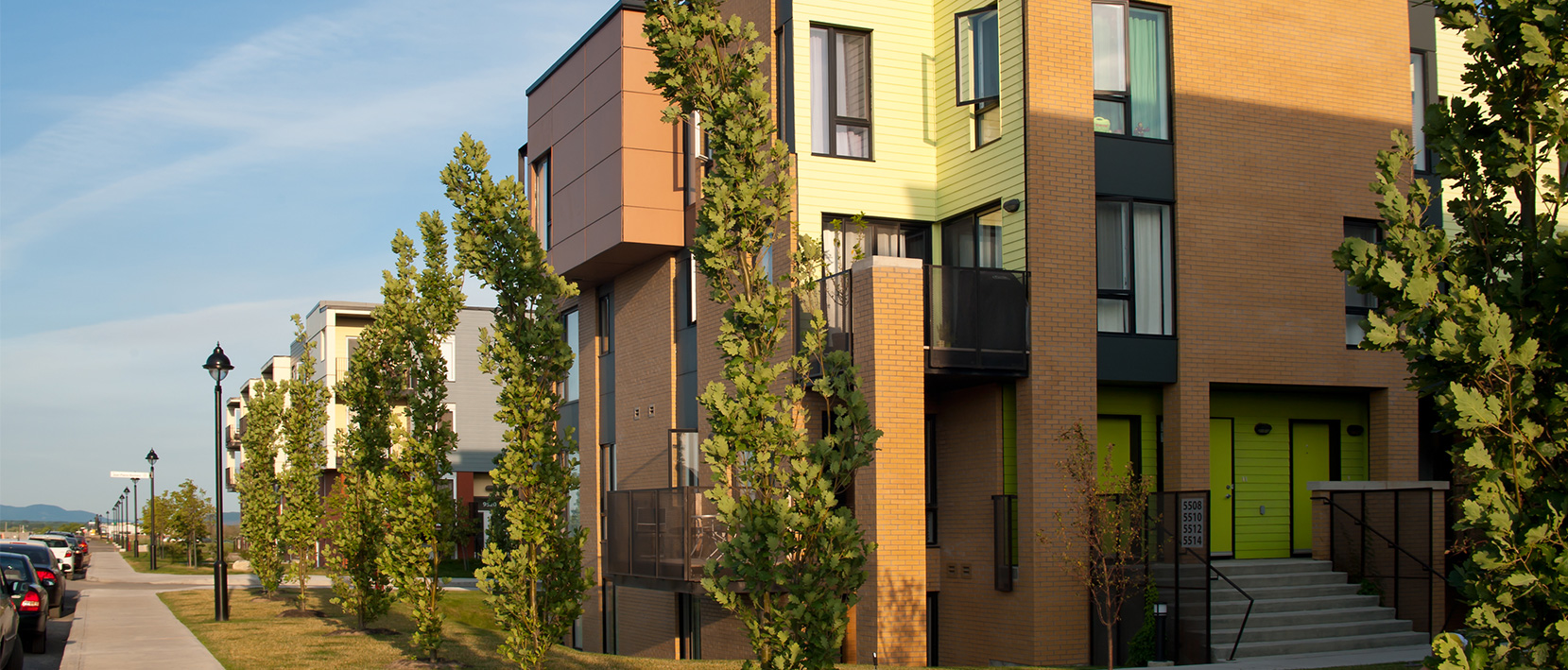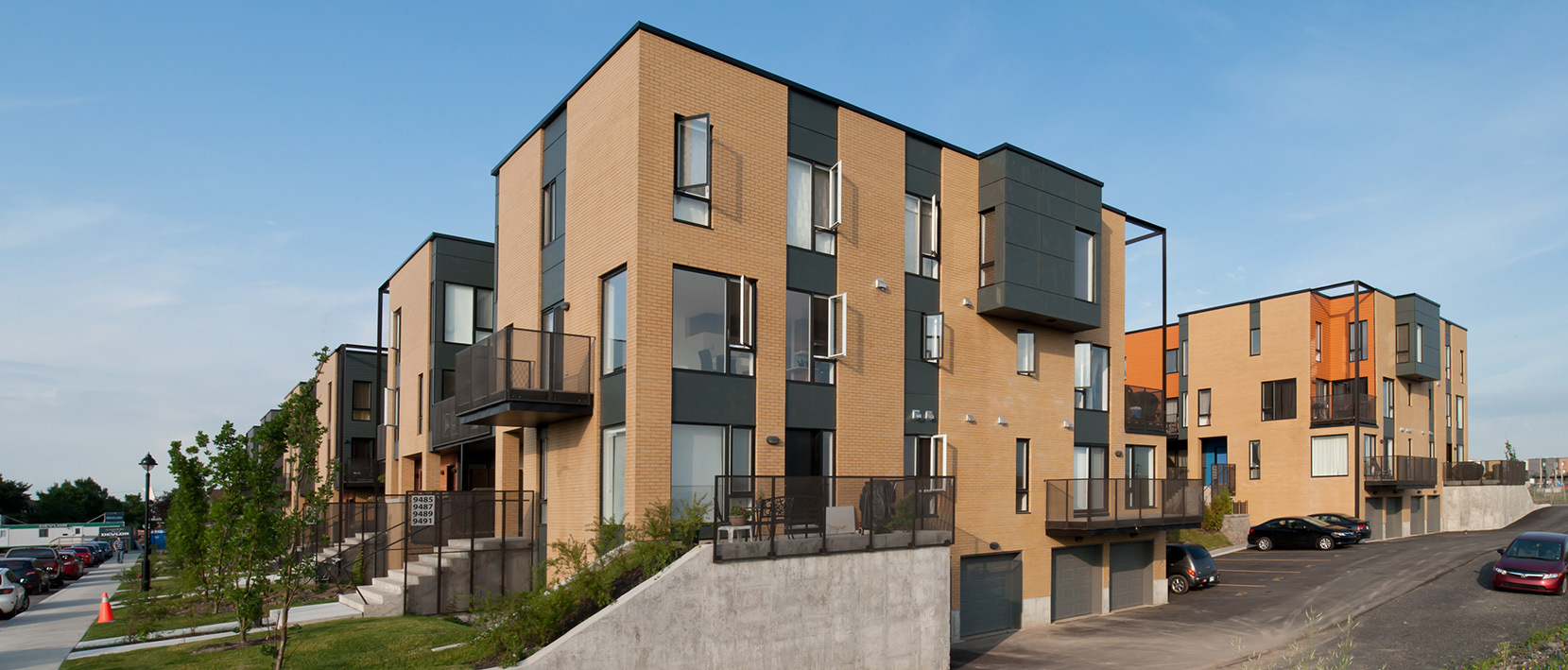 Faubourg Contrecoeur (2)
Phase 2 of Faubourg Contrecoeur, a neighbourhood designed for Montréal families
Phase 2 of the Faubourg Contrecoeur project, whose construction was completed in 2011 in the Mercier–Hochelaga-Maisonneuve borough, is a continuation of Phase 1. This phase comprises 11 buildings of 16 housing units each for a total of 176 units spread over 3 different islands. The architectural features of the buildings are identical to those of Phase 1 and exhibit boldly contemporary and elegant aesthetics. The buildings have the same proportions of units with two bedrooms – 63% – and three bedrooms – 25%. In each of the buildings, 15 units out of 16 are on two levels, one level being reserved for daytime activities (living room, dining room and kitchen) and one for nighttime activities (bedrooms and bathrooms).
Condos and landscaping adapted to the needs of families
The eleven buildings of Phase 2 of Faubourg Contrecoeur have the particular feature of having two facades with private access to the units, street side and garden side. This innovative layout of the buildings on the site enabled the creation of pedestrian walkways and safe play areas in the heart of the landscaped islands, all for the benefit of the families residing there.
In addition, the project was designed taking into account an innovative equation between public and private areas that appeals to families. For example, parking spaces were designed to be hidden from view, overlaid living spaces allow for some privacy for the residents and the quality and thematic of the surrounding landscaping benefits the entire community.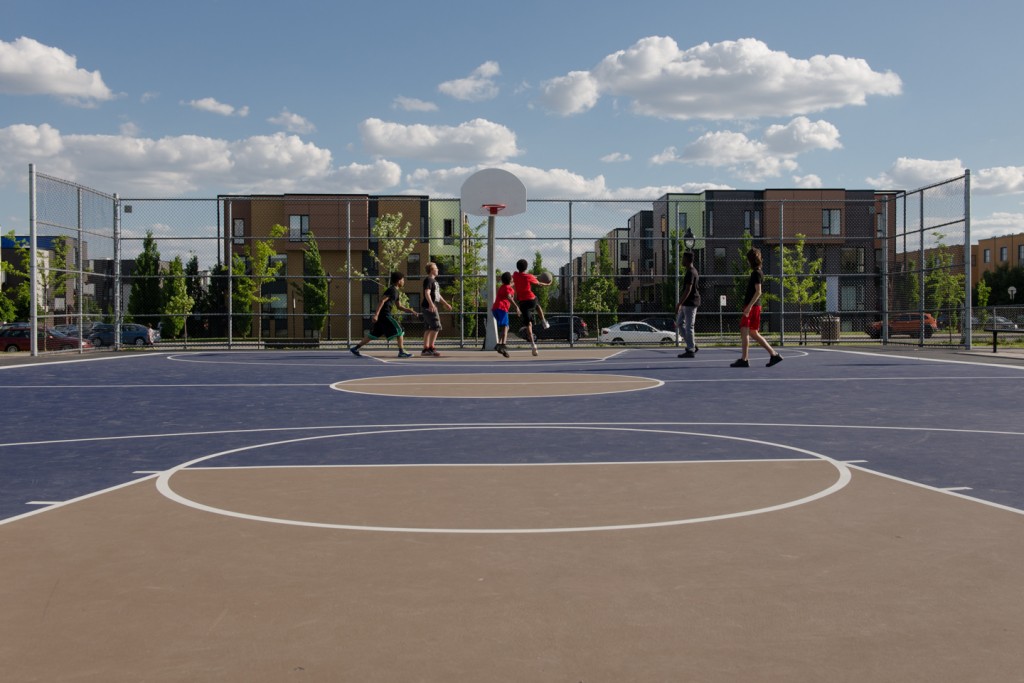 When the quality of city living contributes to curbing urban sprawl
Faubourg Contrecoeur is a truly innovative residential neighbourhood for families. The urban park Carlos-d'Alcantara and its comprehensive facilities (mini-soccer field, climbing wall, exercise equipment for adults and seniors, play areas for children and teenagers, water play park, basketball court, bike path, table tennis tables, rest and picnic areas, well-lit pedestrian trails, chalet and slope for sledding in winter) contribute to the quality of life of the neighbourhood. Residents also benefit from excellent accessibility thanks to the proximity of highways 40 and 25 and Honoré-Beaugrand métro station.
The Accès Condos accredited units of Faubourg Contrecœur meet the objectives of the Ville de Montréal by offering families an affordable alternative to buy their home and live in Montréal while curbing urban sprawl and the migration to the suburbs.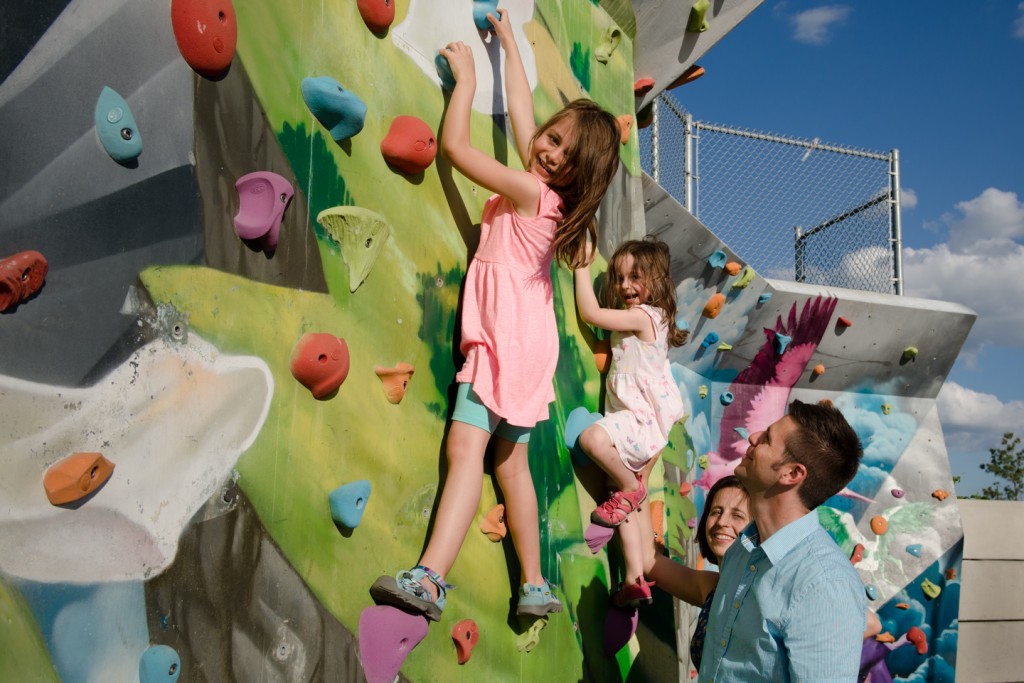 Architect