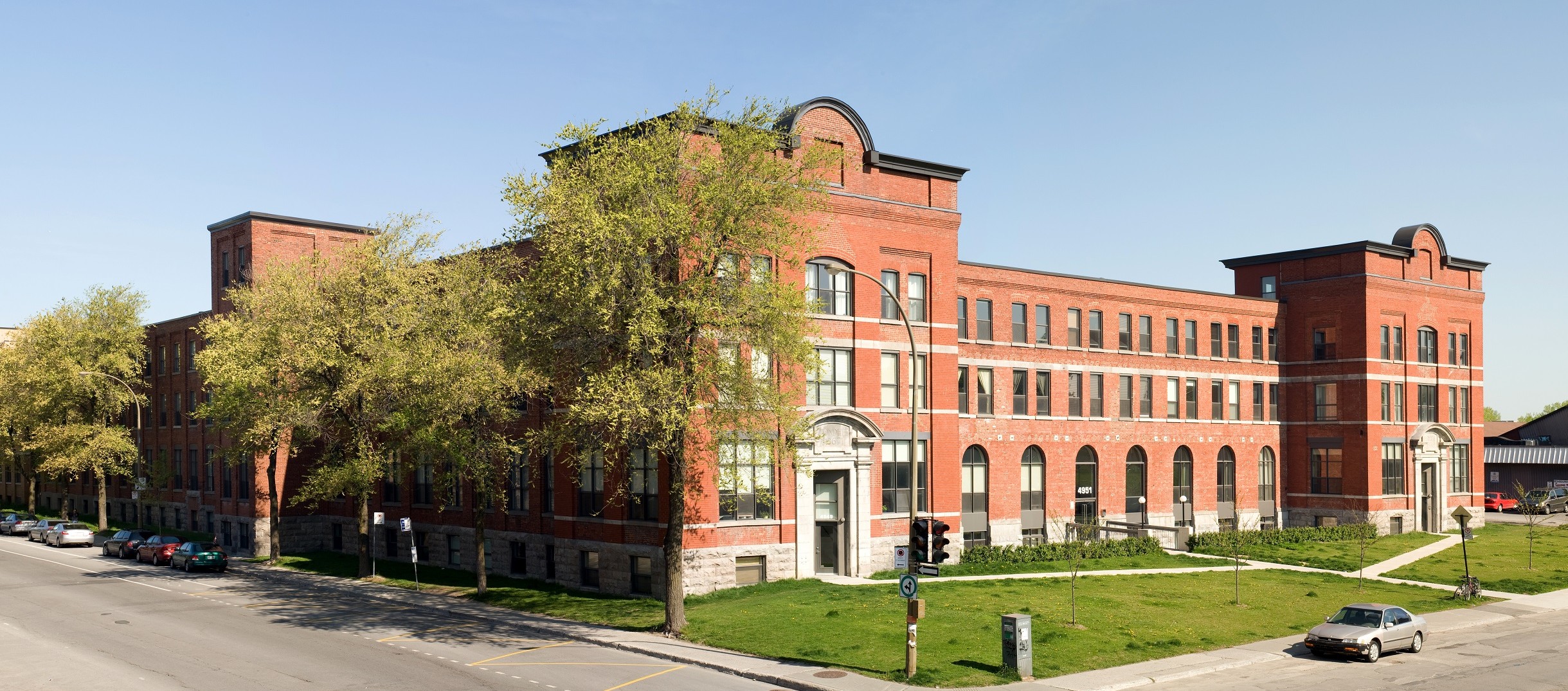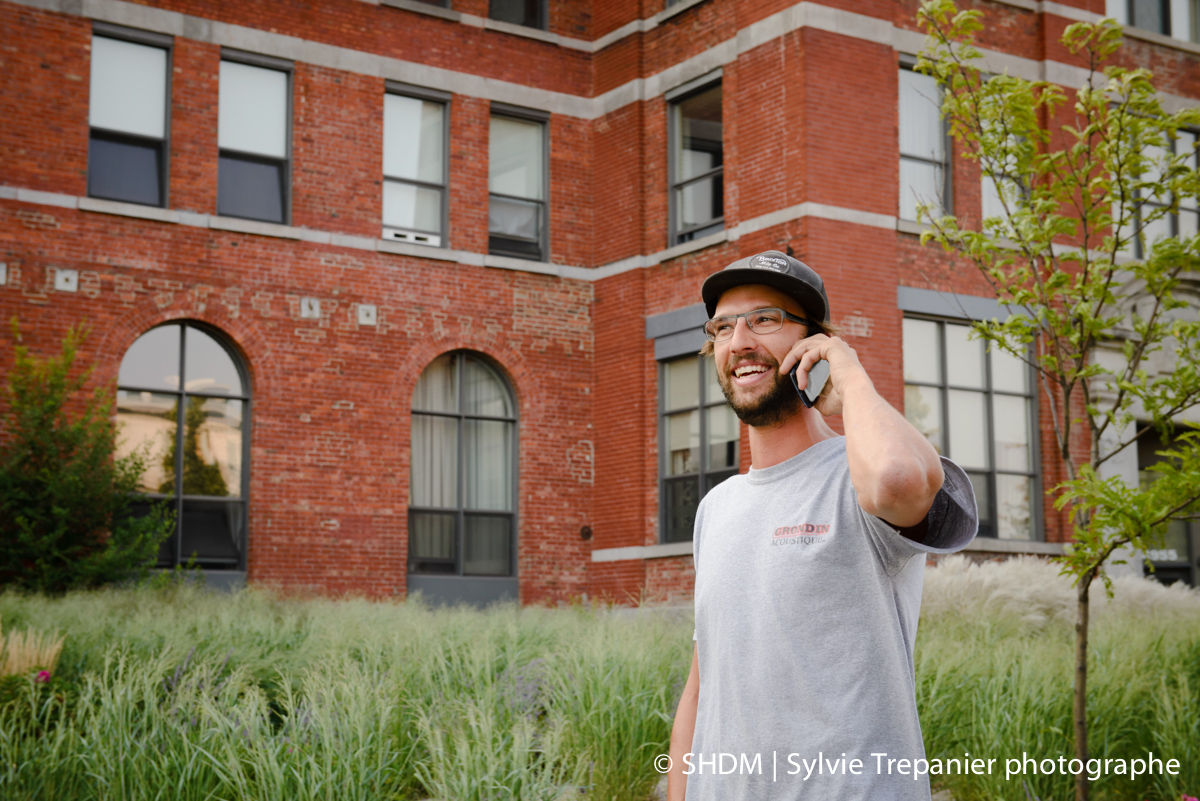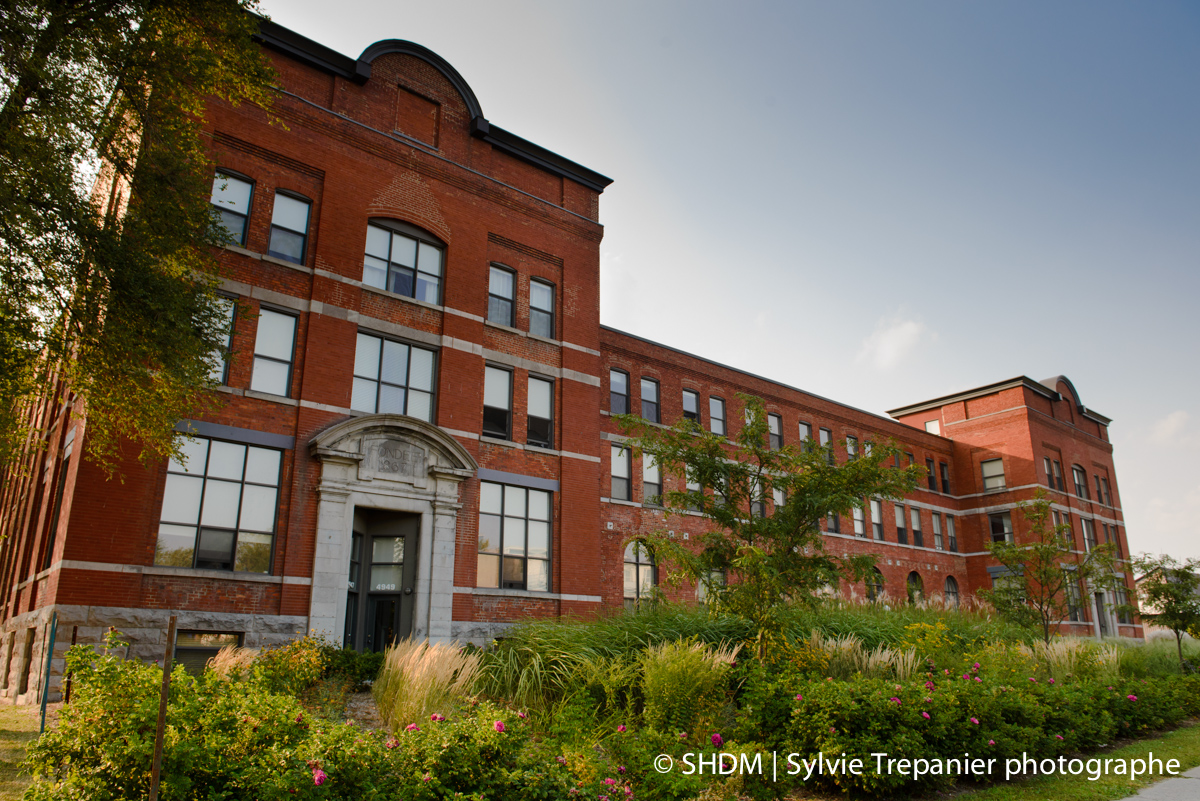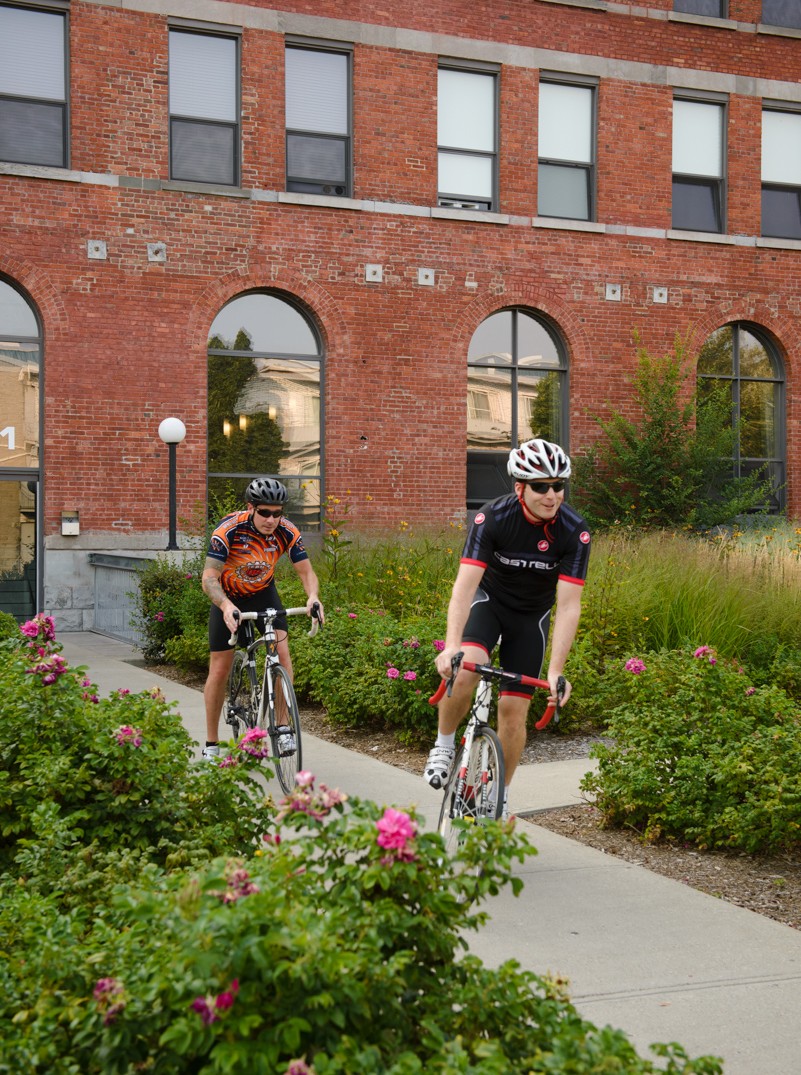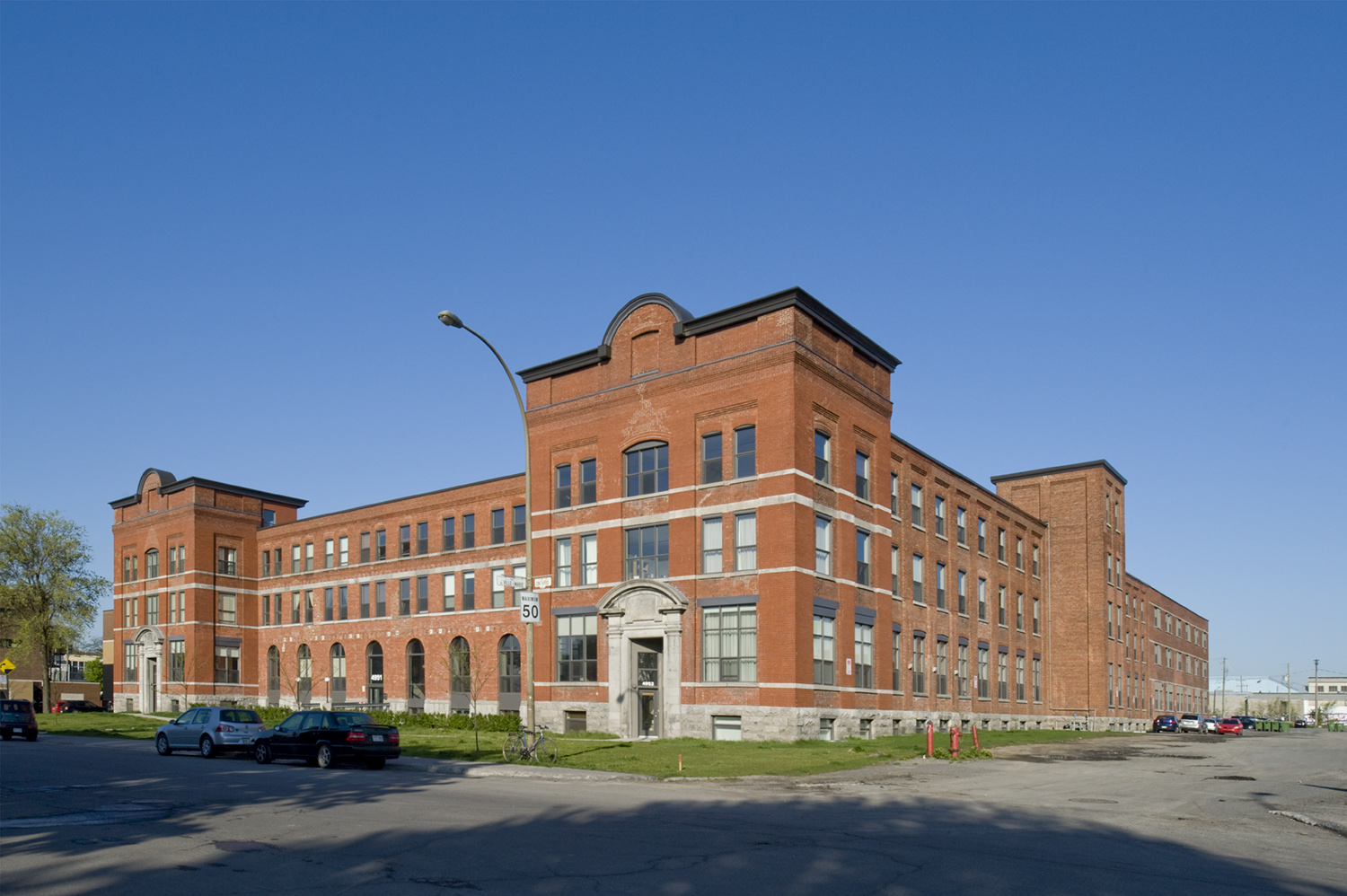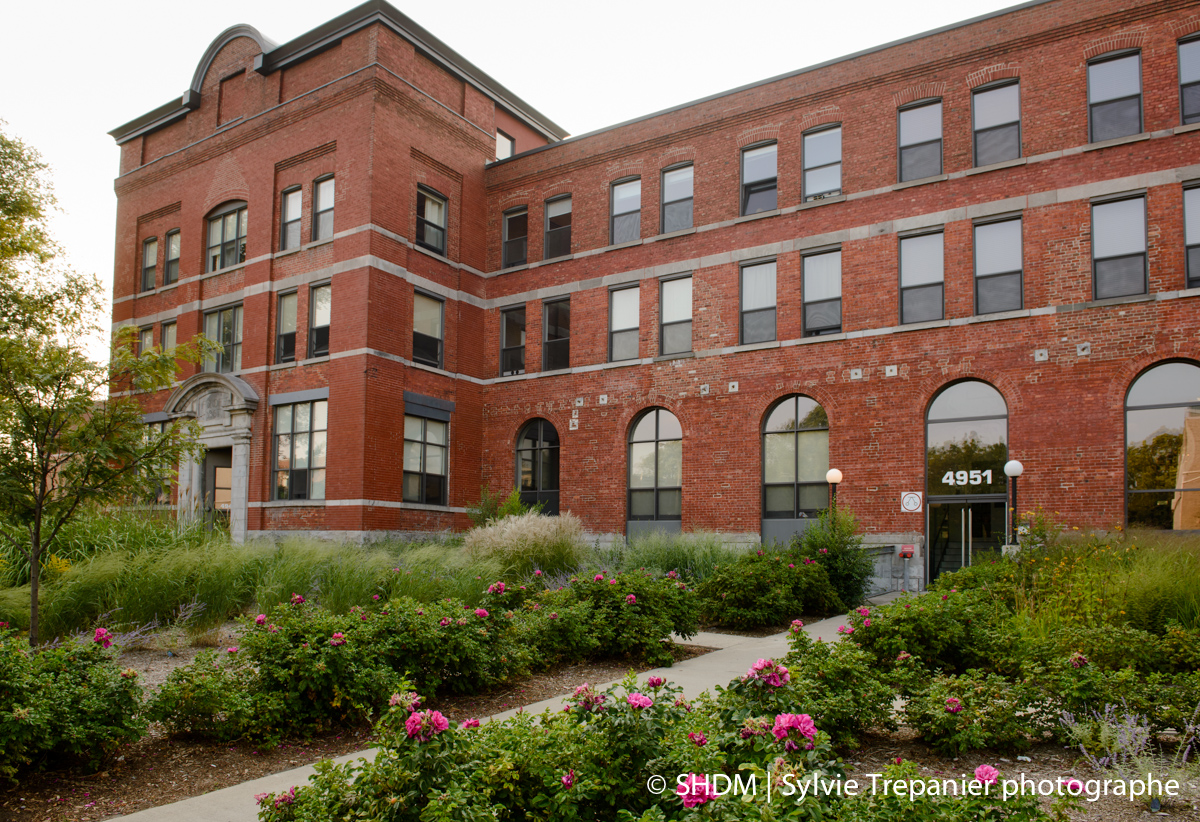 La Biscuiterie
A project for 182 affordable condos in the Maisonneuve neighbourhood
A project encompassing 182 condos, La Biscuiterie was designed for families with 79% of the units featuring two and three bedrooms. La Biscuiterie, whose repurposing was completed in 2007, is located at the corner of Viau and Ontario East in the Mercier–Hochelaga-Maisonneuve borough. This accredited Accès Condos project is a great example of the rehabilitation of former industrial spaces.
A building with a heritage significance transformed into affordable condos
The repurposed building on four levels (plus mezzanines) is an industrial and heritage building dating from the early last century, when it was home to Biscuiterie Viau, a cookie factory. Benefiting from the original structure, which features solid wood beams and columns, the units combine authenticity and comfort. The building has a cladding of brick, which also has stone details around the major portals and on one of its facades. It was in the wake of this project that the SHDM accredited the La Confiserie project a few years later.
Social mix and accessibility at the heart of the revitalization of the building
La Biscuiterie is located near the de Rouen area in Maisonneuve and is in keeping with the action plan of the Mercier–Hochelaga-Maisonneuve borough for the transformation of former industrial sites for residential purposes. The project thus finds its place as a flagship project in a neighbourhood that is being revitalized.
Directly related to the Strategy for the inclusion of affordable housing in new residential projects of the Ville de Montréal, a set of community housing for families, consisting of 72 dwellings in two buildings of 49 and 23 units respectively, was built alongside the La Biscuiterie project.
Architect