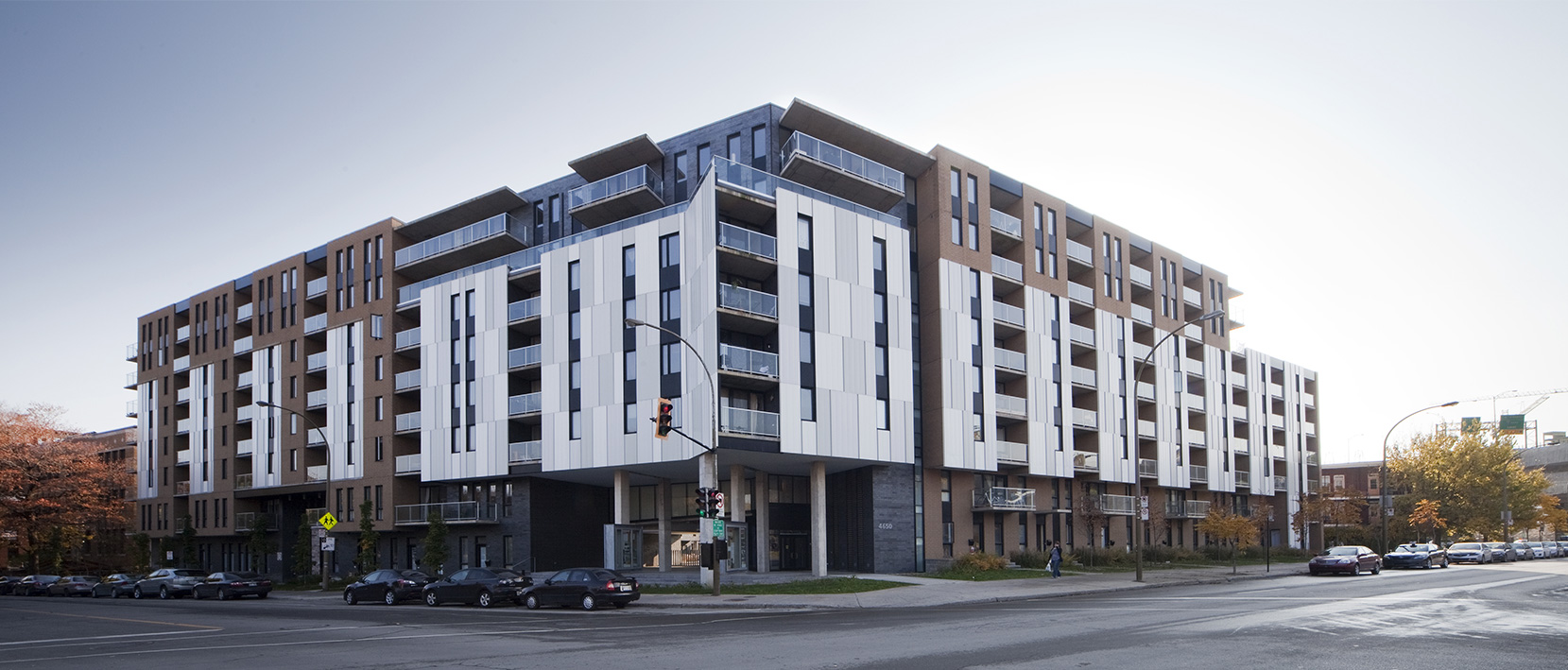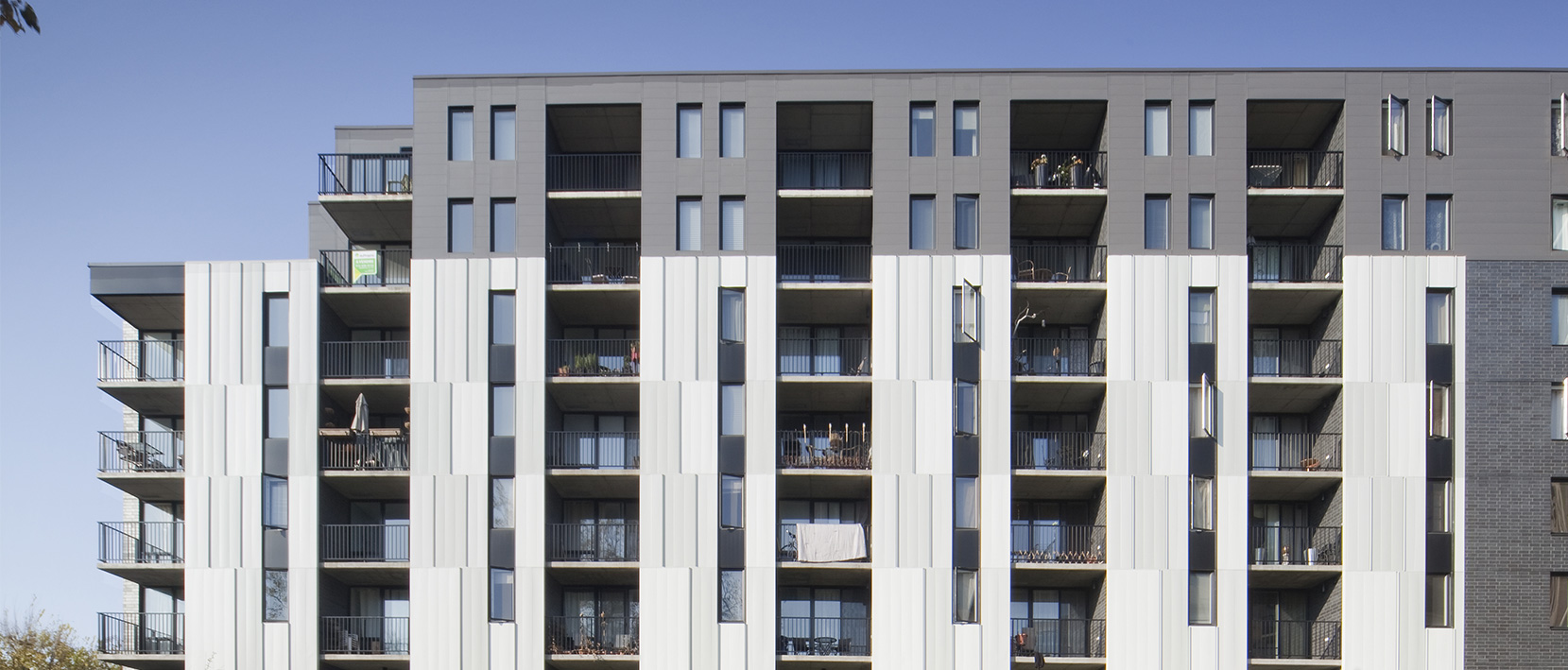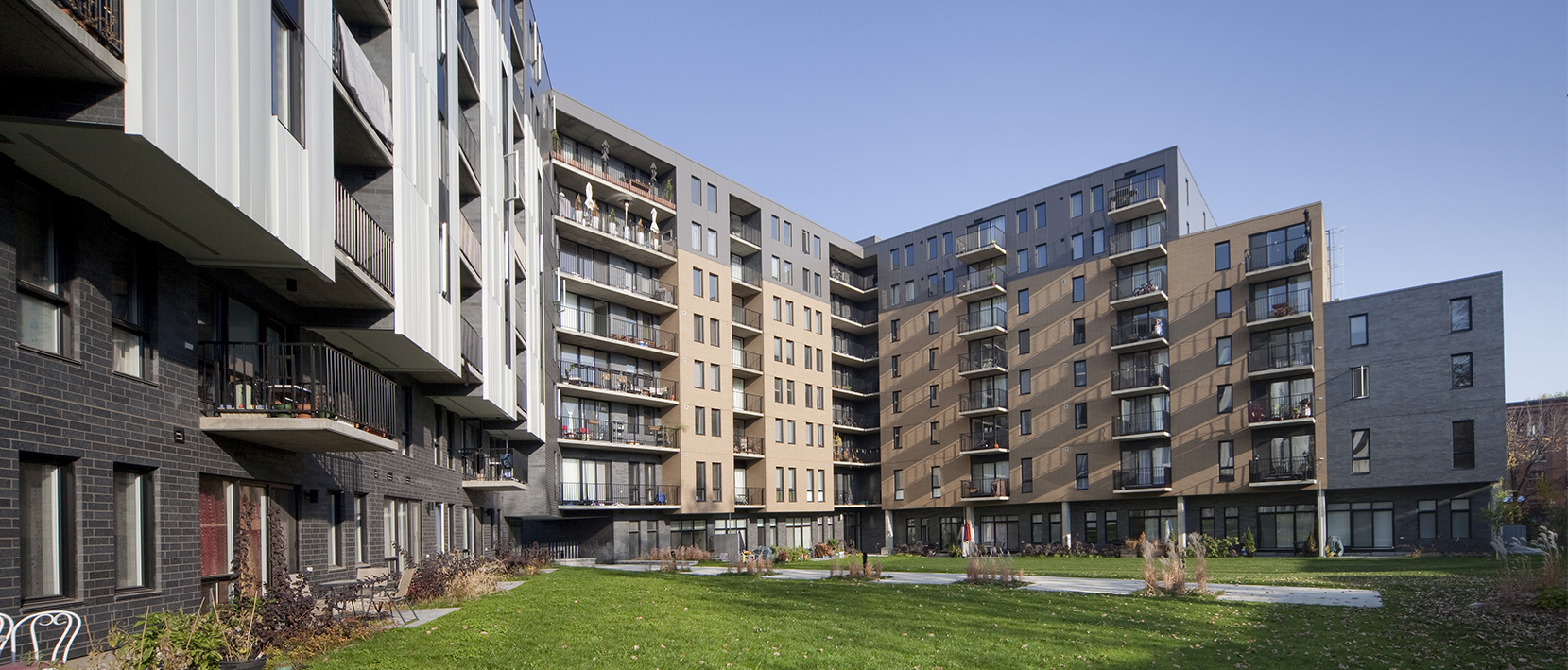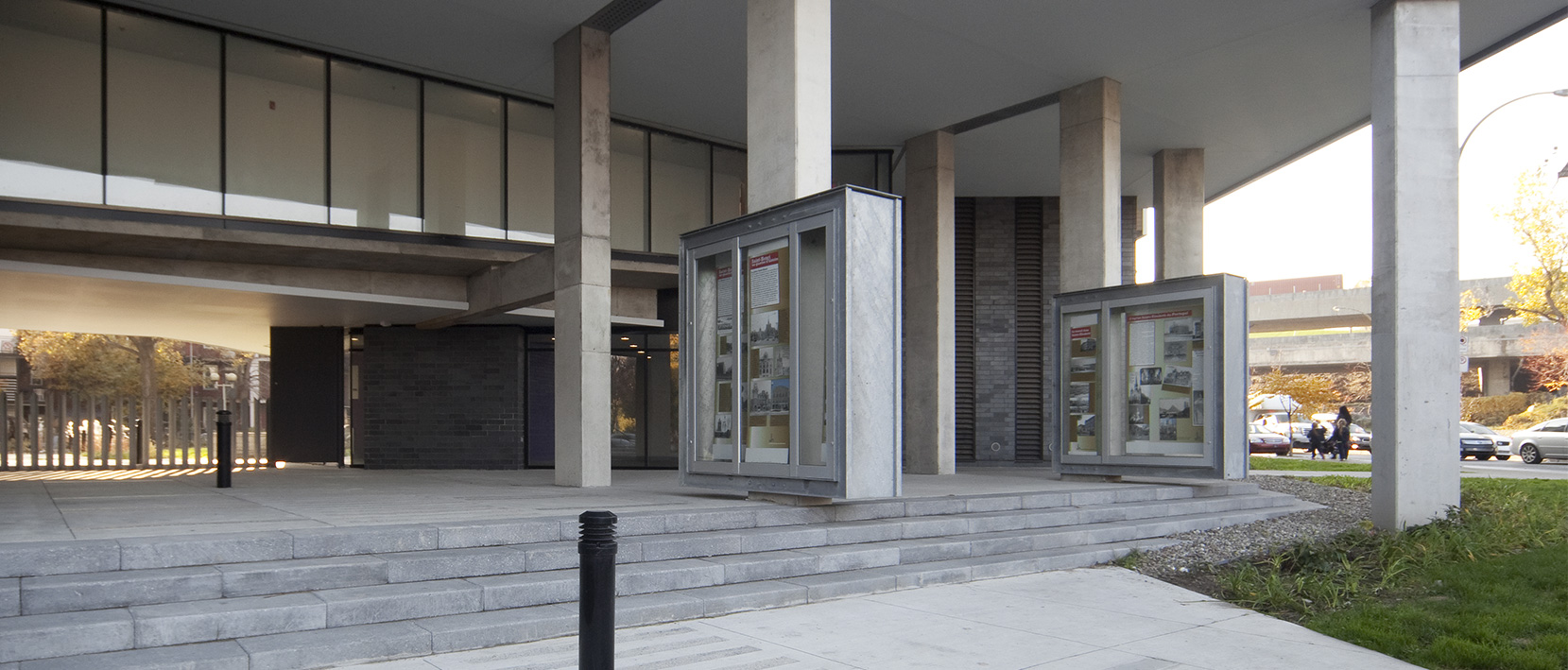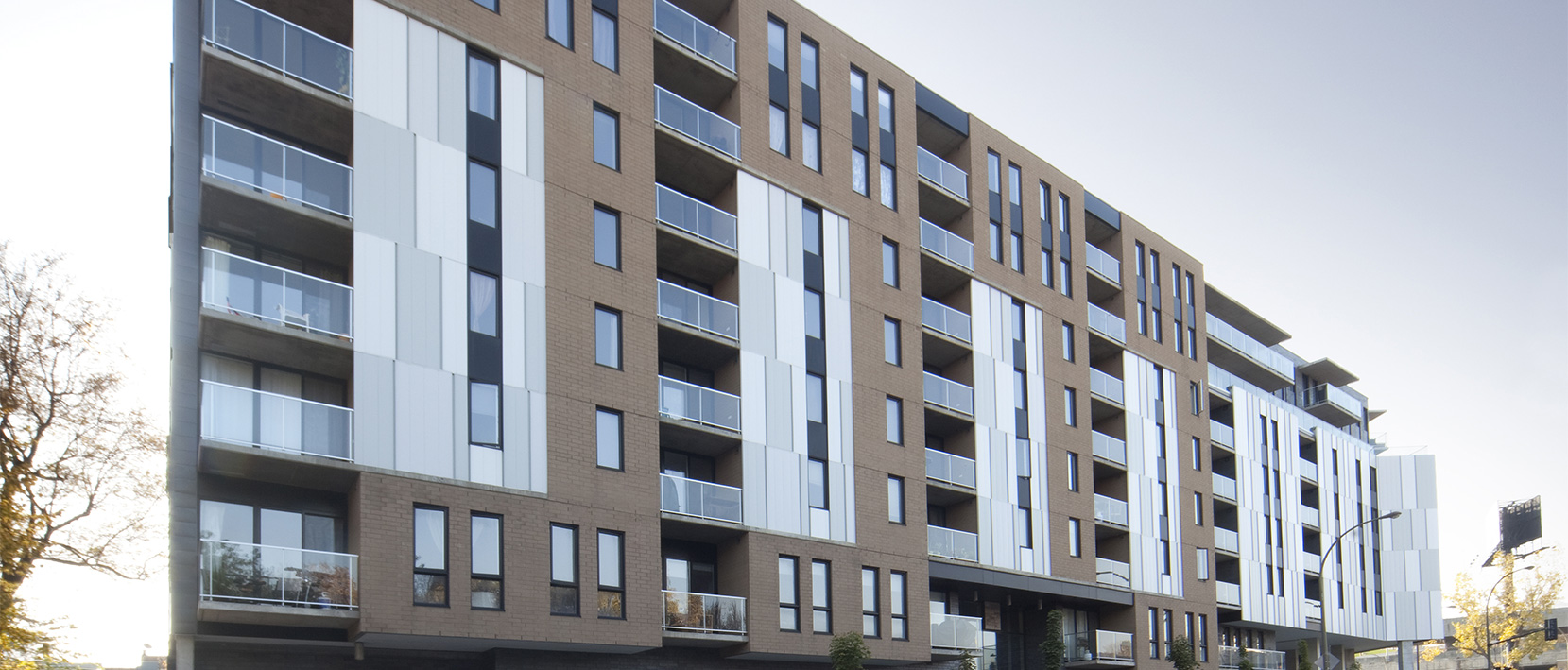 La Tannerie
A mixed-use project of 143 condos that revives the history of Saint-Henri
La Tannerie comprises 143 condominiums ranging from one bedroom to three bedrooms. The majority was designed for families – 21% of the units have three or four bedrooms and 57% have two bedrooms. Completed in 2011, the eight-storey building is located at the corner of de Courcelles and Saint-Jacques streets in Le Sud-Ouest borough.
An architectural concept that is a testimony to the history of Saint-Henri
Once the construction of the building was finalized, the SHDM, in collaboration with the Société historique de Saint-Henri (SHSH), wanted to ensure a continuity for the historical significance of this particular location for the people of Saint-Henri. Hence, several artefacts were integrated to the building, such as the doors and the mosaics of the former Sainte-Élisabeth-du-Portugal church which was demolished to allow the construction of La Tannerie. In addition, a series of showcases that highlight the events that marked the development of the area was integrated to the esplanade of the residential complex and was inaugurated in 2011 under the name Place des mémoires.
This mixed-use, social and affordable housing project that was designed for families is an example of architectural achievements in Montréal.
In addition to the significant proportion of 2+ bedrooms units, the development has several features sought by families. It comprises two distinct components: 143 affordable Accès Condos accredited condominium and 67 social and community housing units managed by the Office municipal d'habitation de Montreal (OMHM). Both housing projects are located within the same building and include a common underground parking and separate entrances. They illustrate the possibility of having different types of housing and different clienteles under one roof. For this reason, the project is held up as an example by the Ville de Montréal to illustrate the success of its Strategy for the inclusion of affordable housing in new residential projects.
Architect