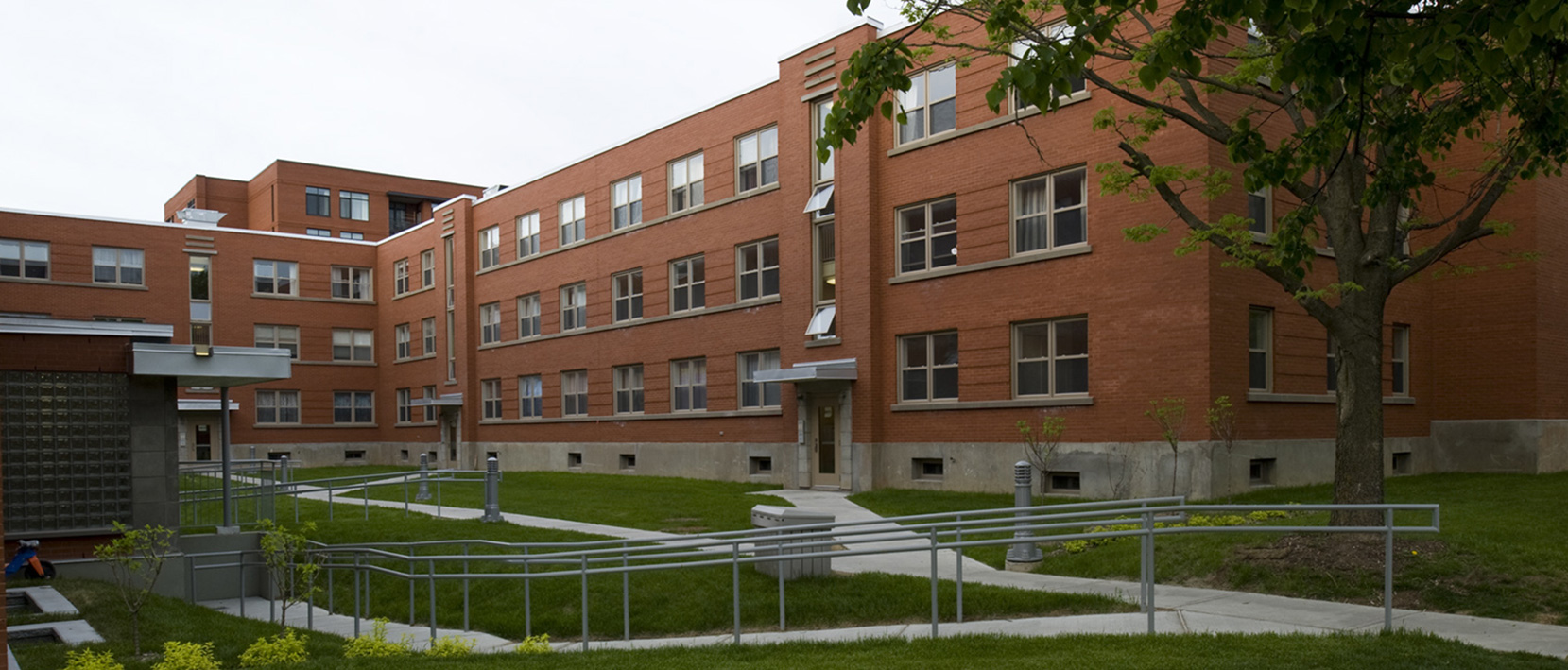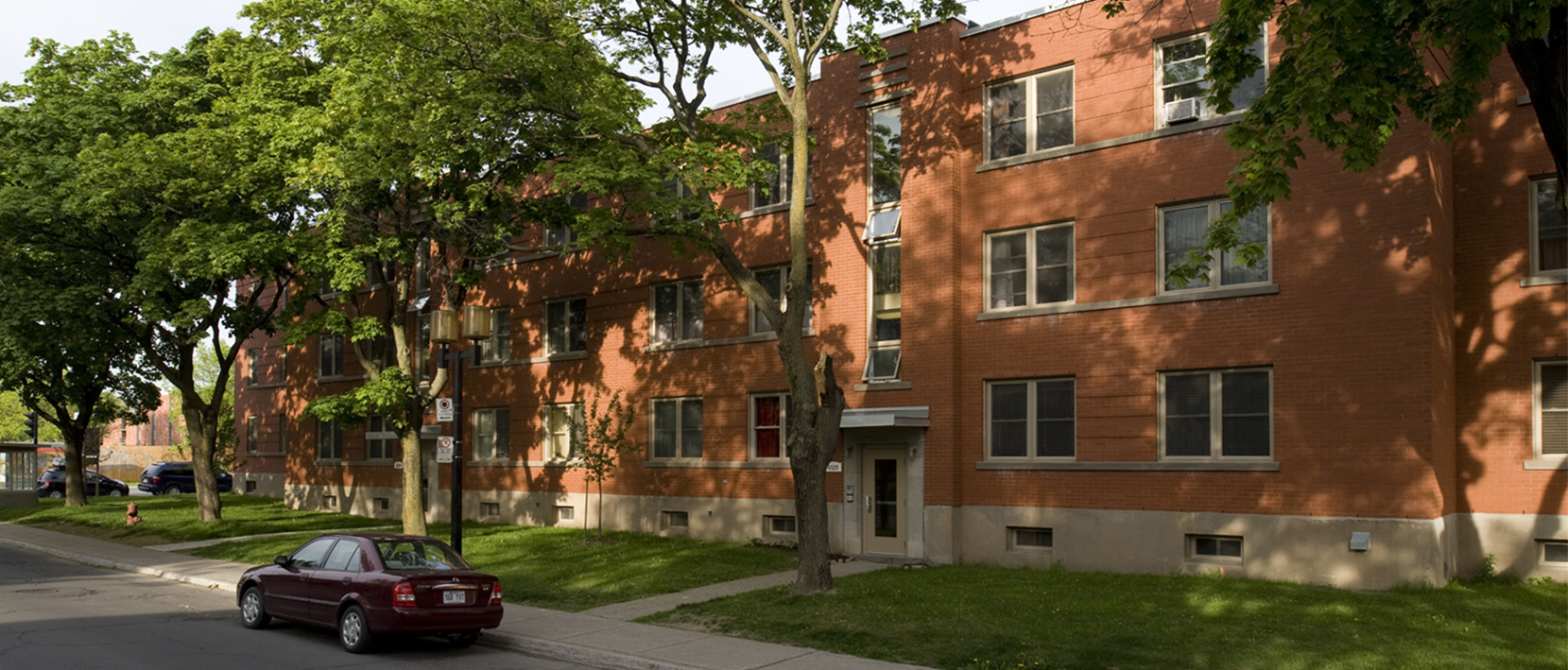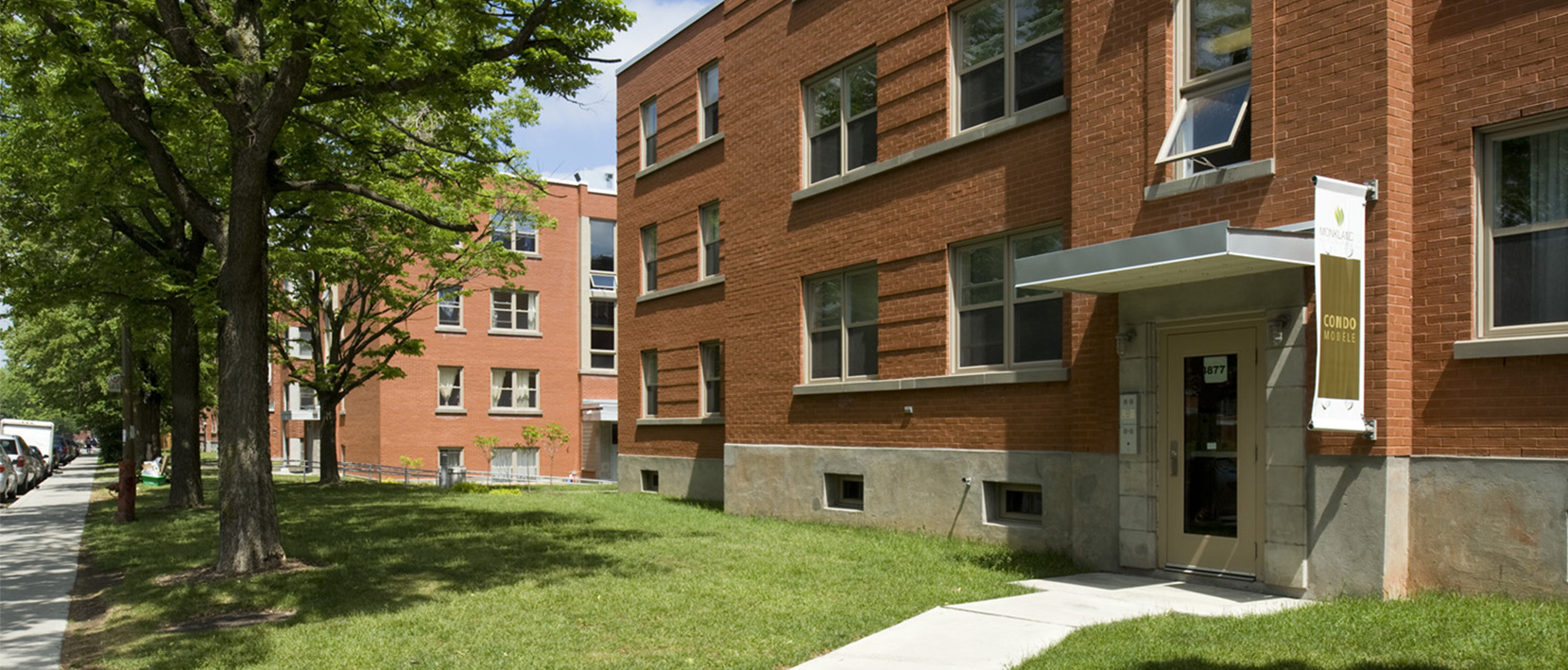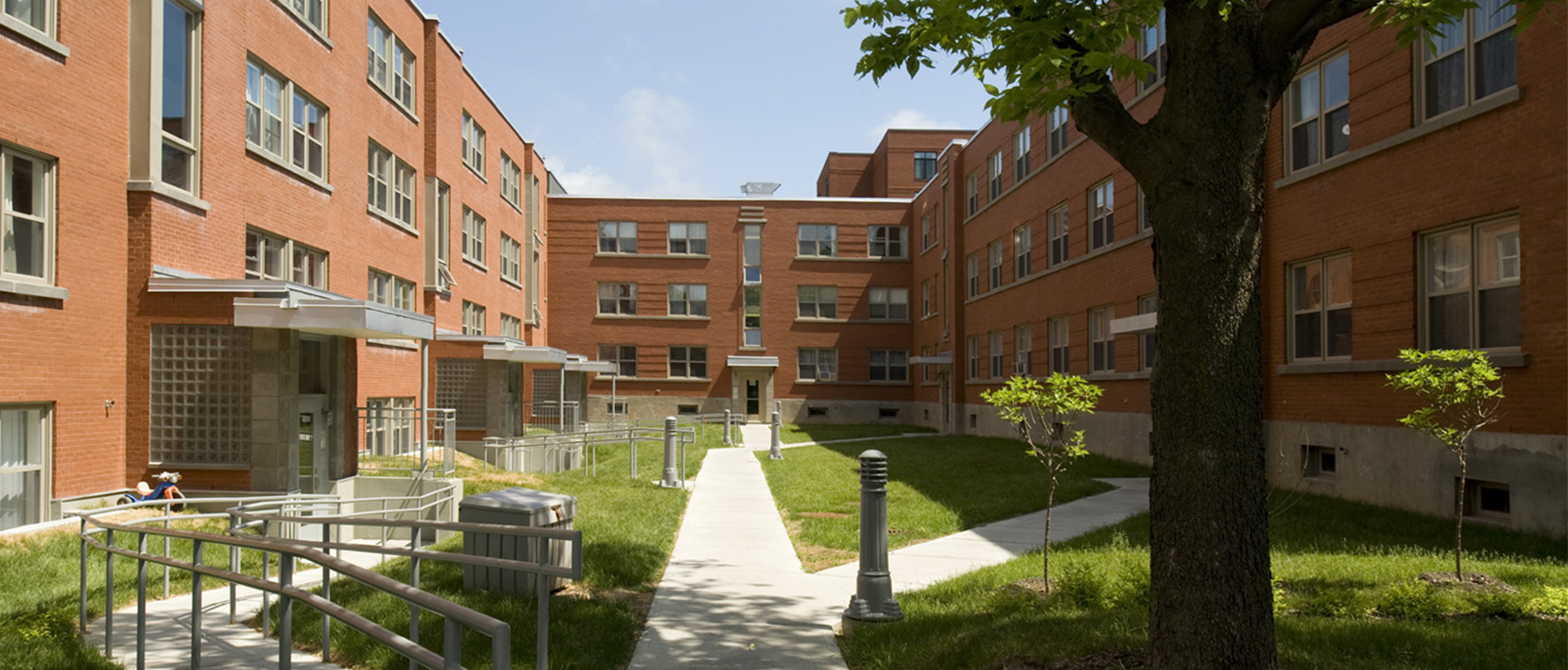 Monkland sur le parc 3
A mixed project with 24 Accès Condos accredited condominiums in the Benny Farm neighbourhood
Monkland sur le parc 3 is a development of 24 condos ranging from one to four bedrooms. The construction of the three-storey building was completed in 2009. It is located in the Benny Farm neighbourhood in the Côte-des-Neiges–Notre-Dame-de-Grâce borough, close to the Trilogis Monkland project, which was constructed a few months before.
A mixed project meeting the needs of families
Thanks to its complementarity with the Trilogis Monkland project, offering a high ratio of units with three or four bedrooms, the Monkland sur le parc 3 meets the needs of families in the neighbourhood who have made the choice of becoming home owners.
A project contributing to the overall revitalization of a neighbourhood
Le projet s'inscrit dans la revitalisation du quartier Benny Farm, où plusieurs projets de logements sociaux et de coopératives à vocation sociale ont été réalisés. Les projets de copropriété indivise Monkland sur le parc 1 et 2 ont également été réalisés par la SHDM mais ne s'inscrivaient pas dans le cadre du programme Accès Condos.
Architect