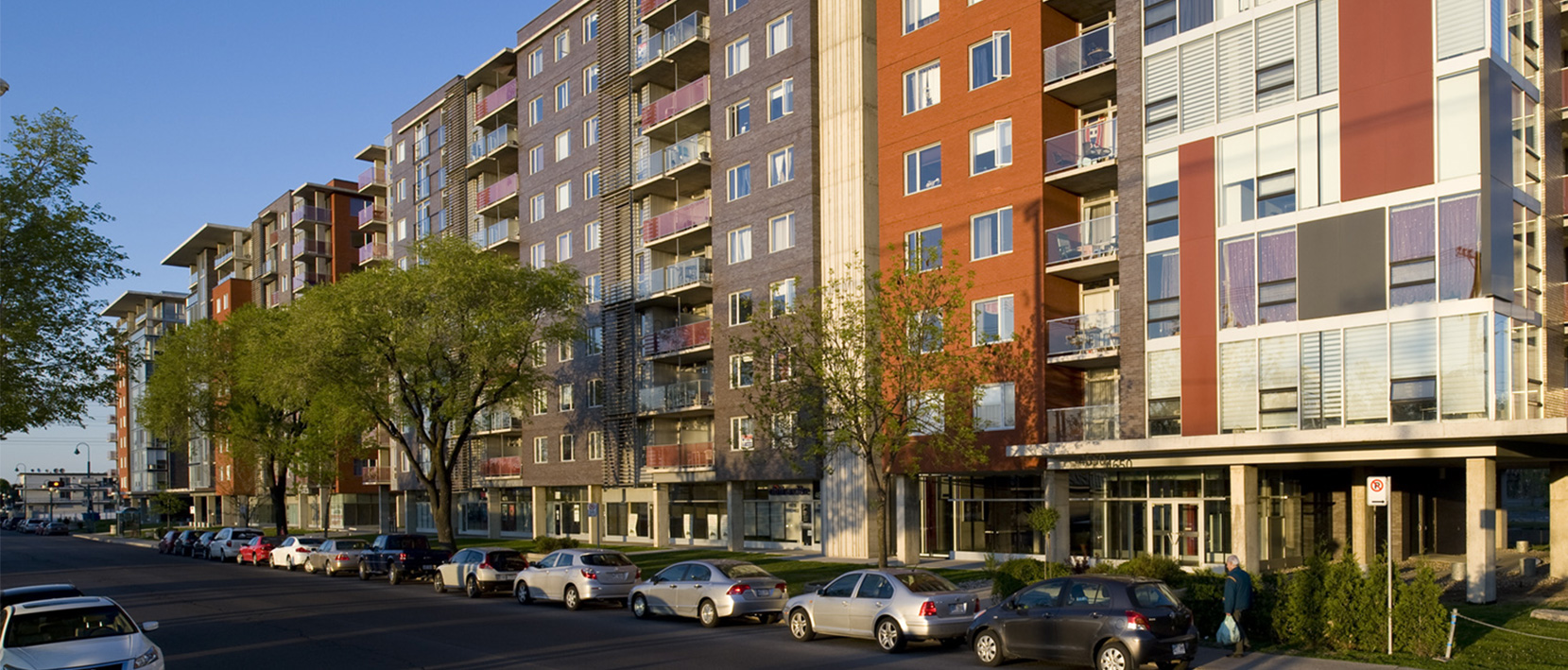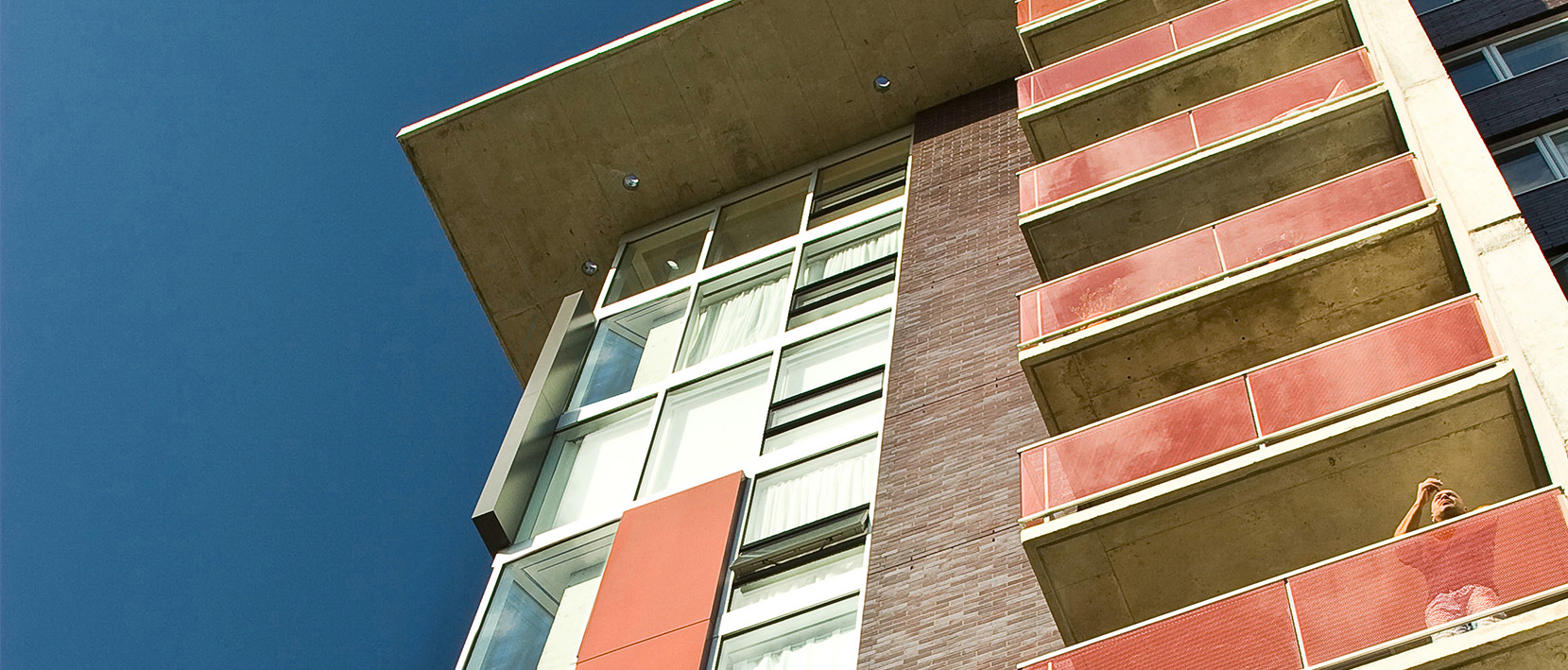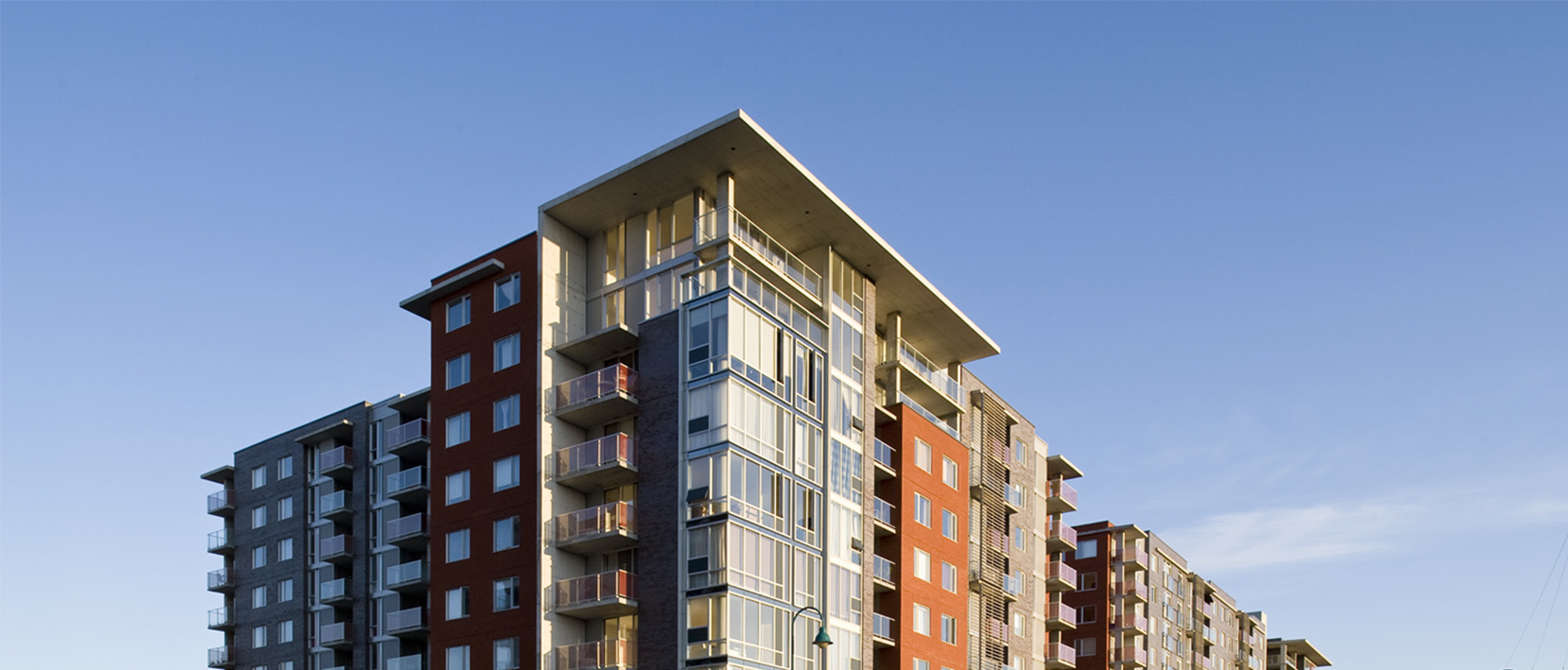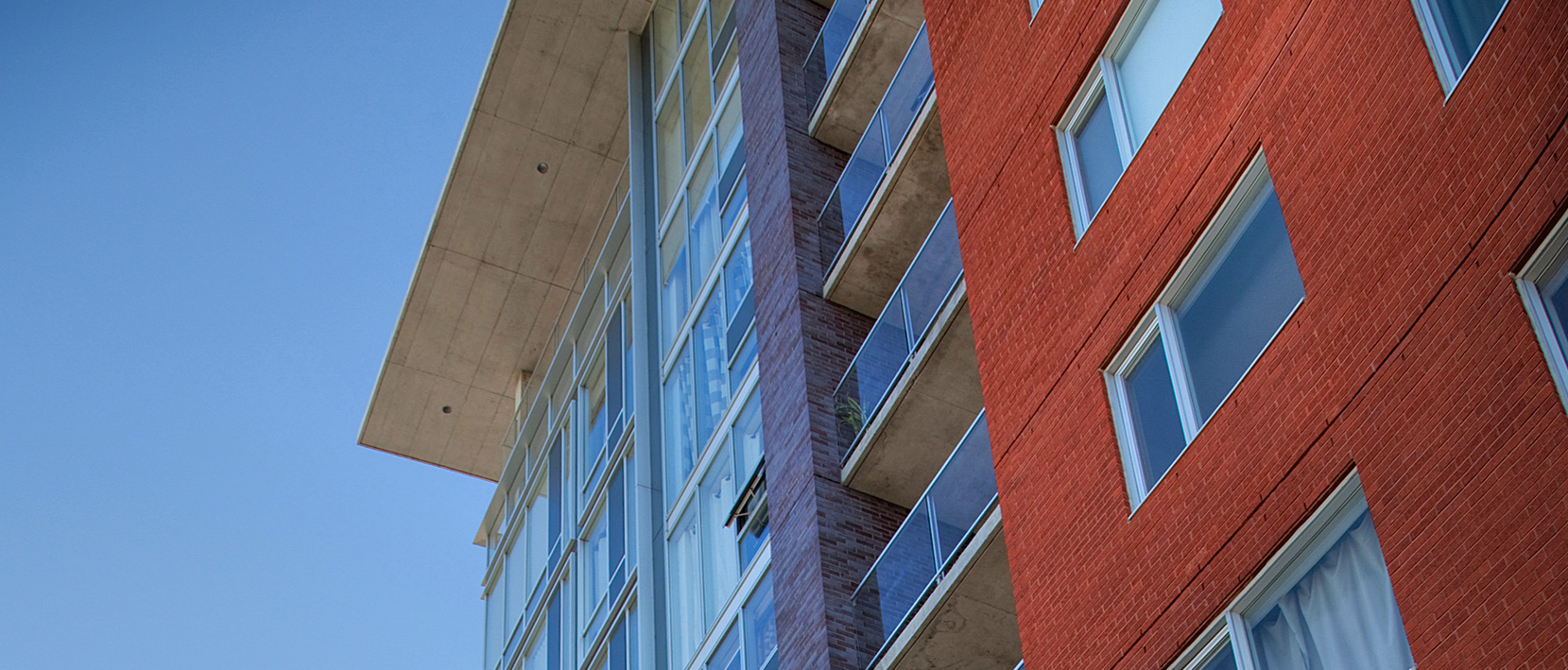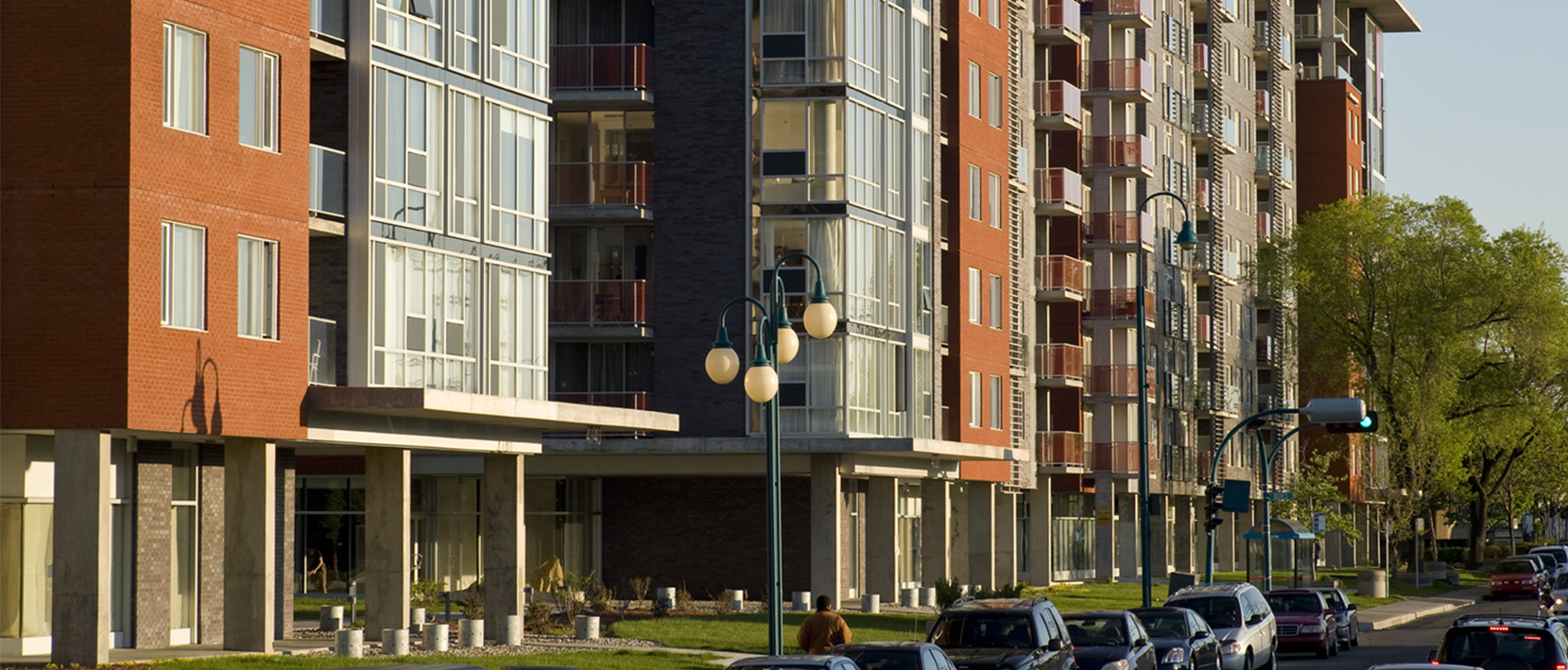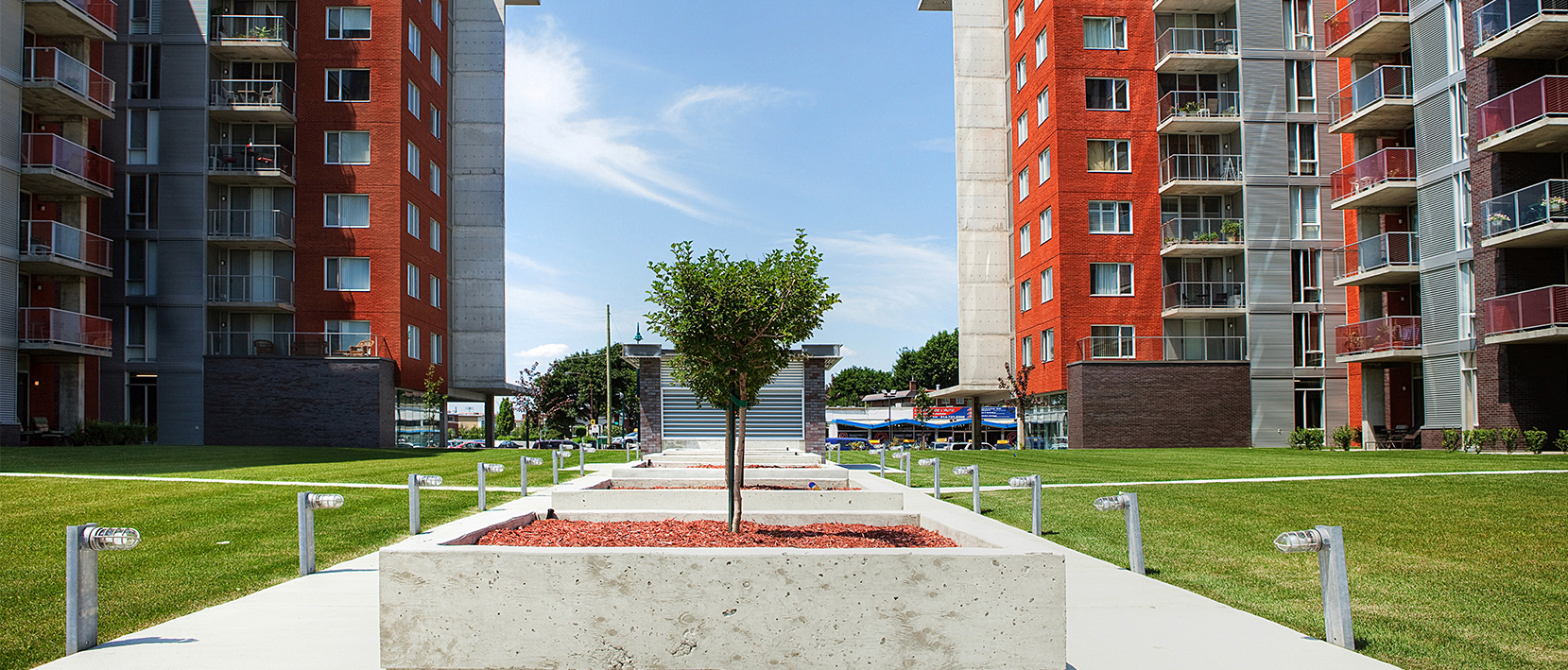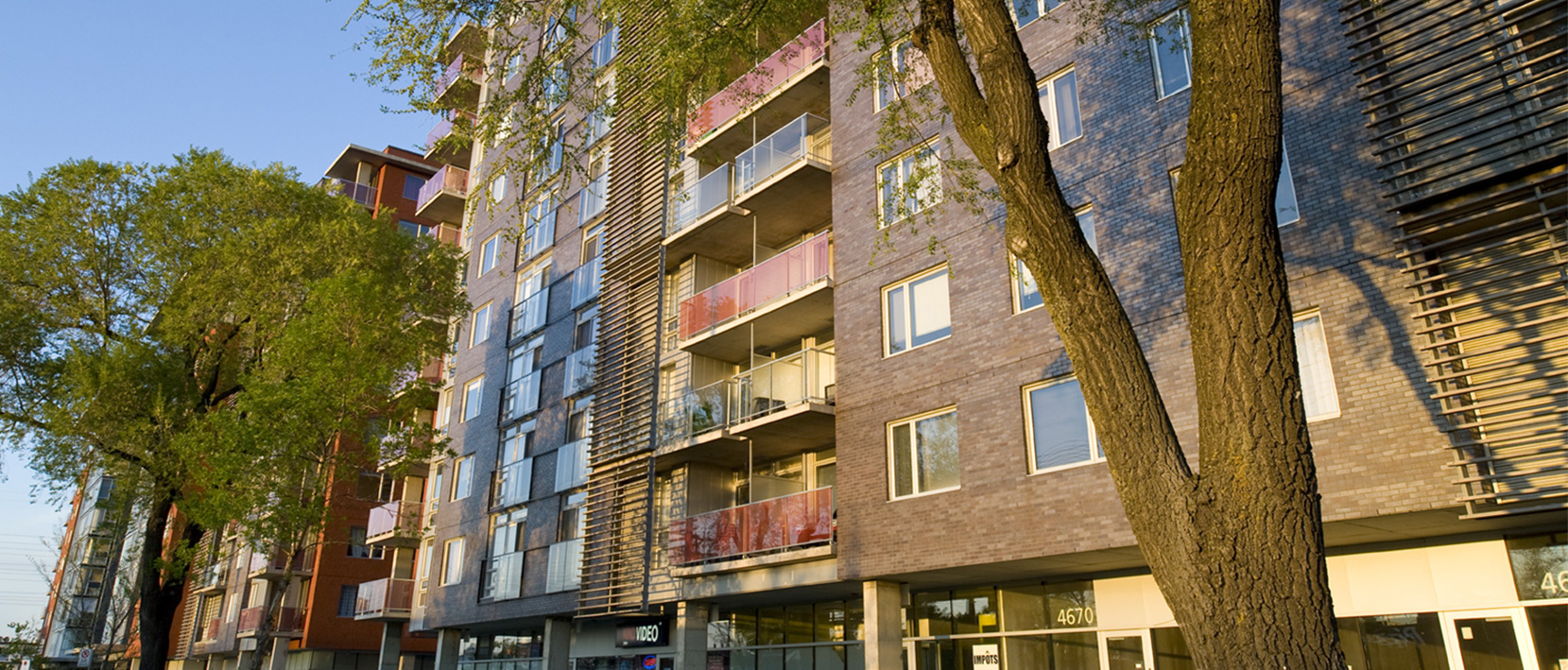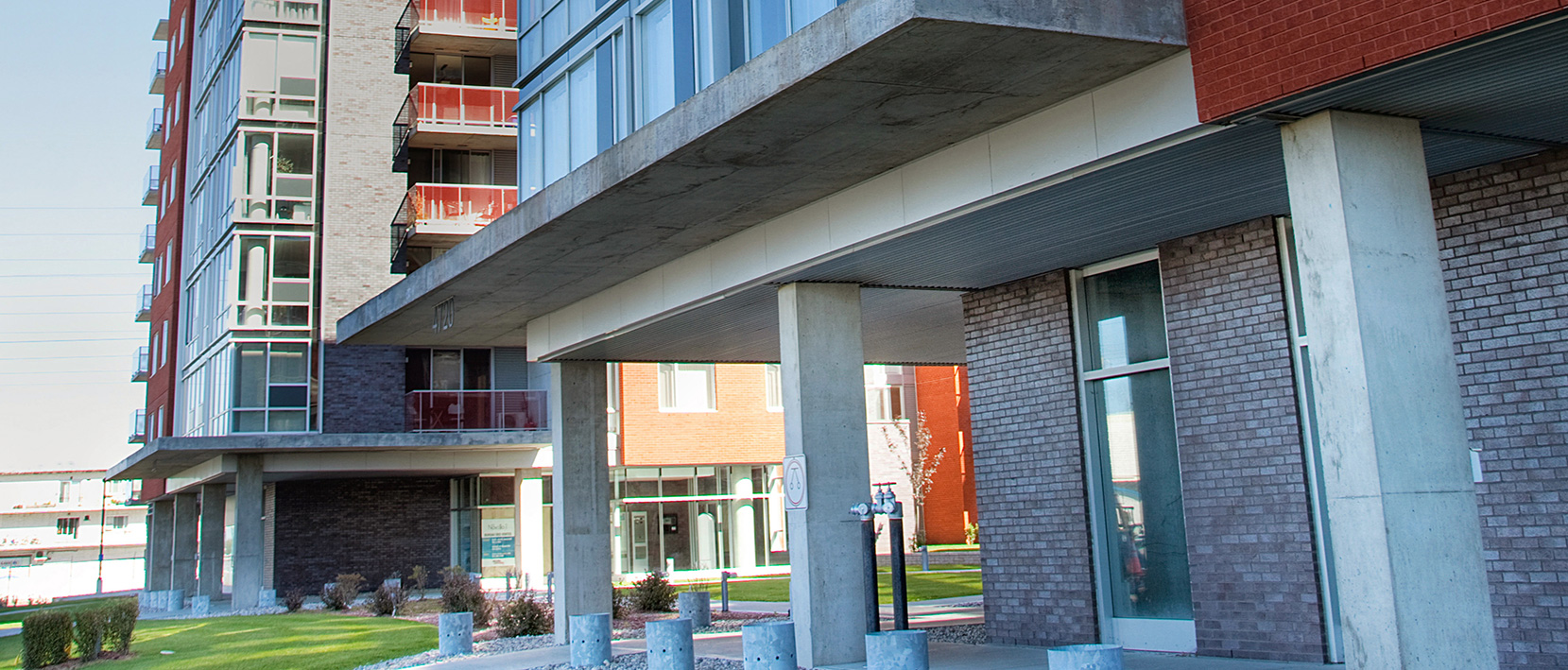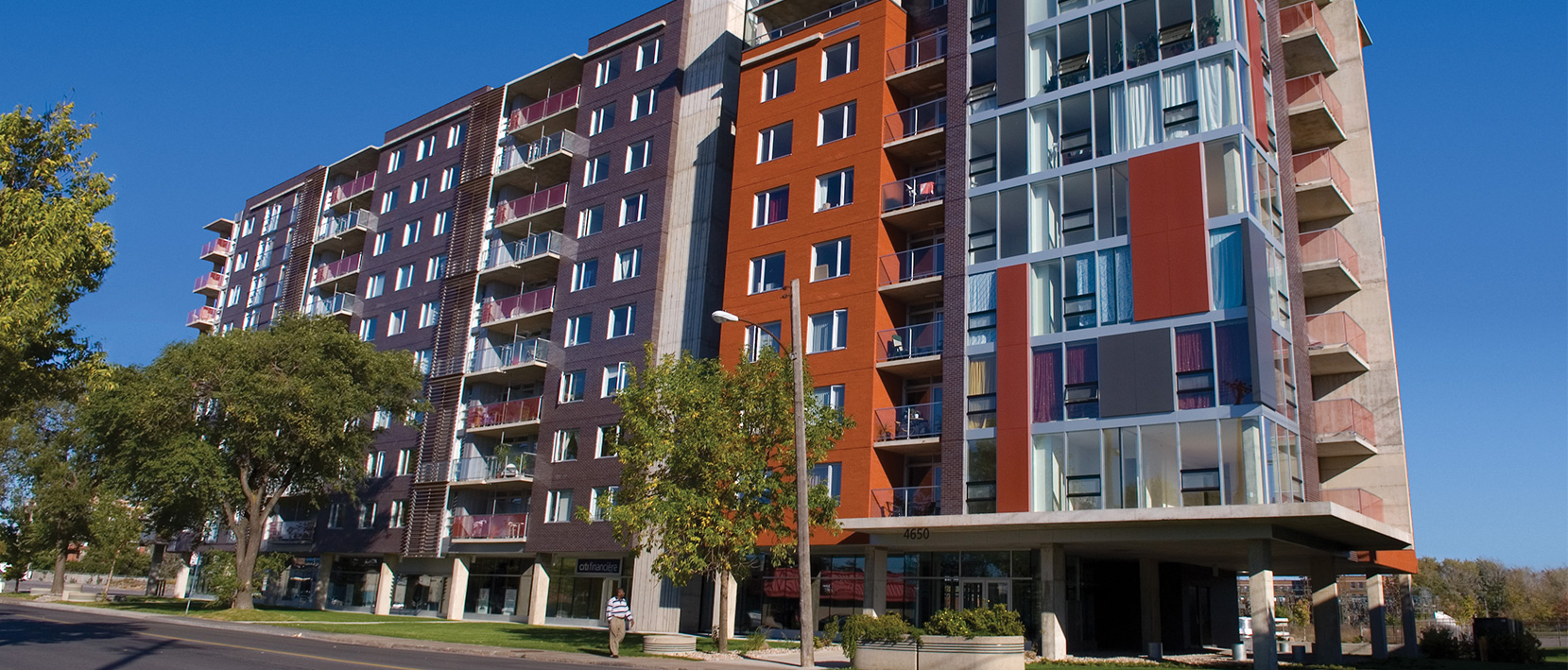 Le Novello 2
A major project encompassing 226 condos in the heart of Saint-Léonard
Completed in 2009, Le Novello 2 comprises 2 eleven-storey buildings for a total of 226 condos. With units ranging from one to three bedrooms, the project put the needs of families at the forefront with 23% of the condos designed with three bedrooms and 69% with two bedrooms. Given the enthusiasm of buyers at the launch of the initial project, this second phase was announced in September 2008. Located on Jean-Talon Street, near Viau Street and the heart of the borough of Saint-Léonard, Le Novello 2 stands out for its contemporary architecture.
Read about the Phase 1
An ambitious project in an area coveted by Montréal families
Combining a variety of materials and textures and playing with contrasts, its architecture stands out in the environment of Jean-Talon Street. In particular, the red and grey brickwork that runs alongside the glass curtain wall gives the effect of piercing the corner of the building giving it a distinctive signature. The interiors, which include large areas and a significant ratio of two and three bedrooms units, 70% in total, were designed to meet the needs of families. There is an outdoor courtyard at the rear of the building and all units have a balcony, most of them loggia-style.
A flagship project for the revitalization of Jean-Talon Street in Saint-Léonard
Le Novello 2 is part of a project to revitalize Jean-Talon Street in the borough of Saint-Léonard. Projecting its momentum and dynamism from west to east is part of the borough's strategy and Le Novello 2 was one of the triggers of this revival. Local merchants and organizations are in fact working in close cooperation with the Ville de Montréal and the borough to revitalize this part of the principal commercial artery in the area, not to mention the planned future extension of the blue métro line. Unquestionably, the co-owners of Le Novello 2 will have been the forerunners of this transformation!
Developer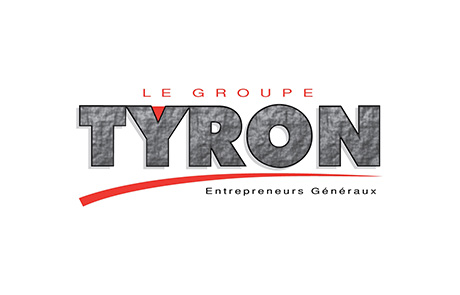 Architect