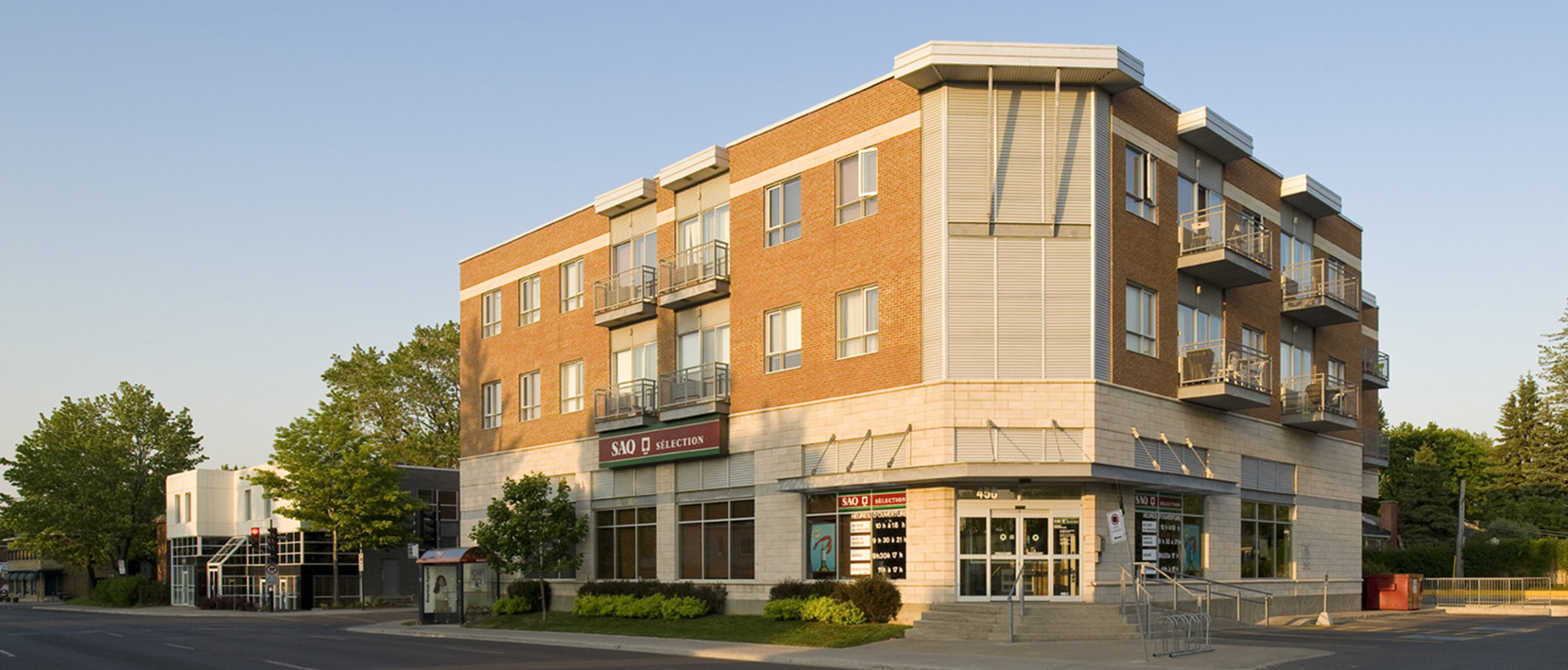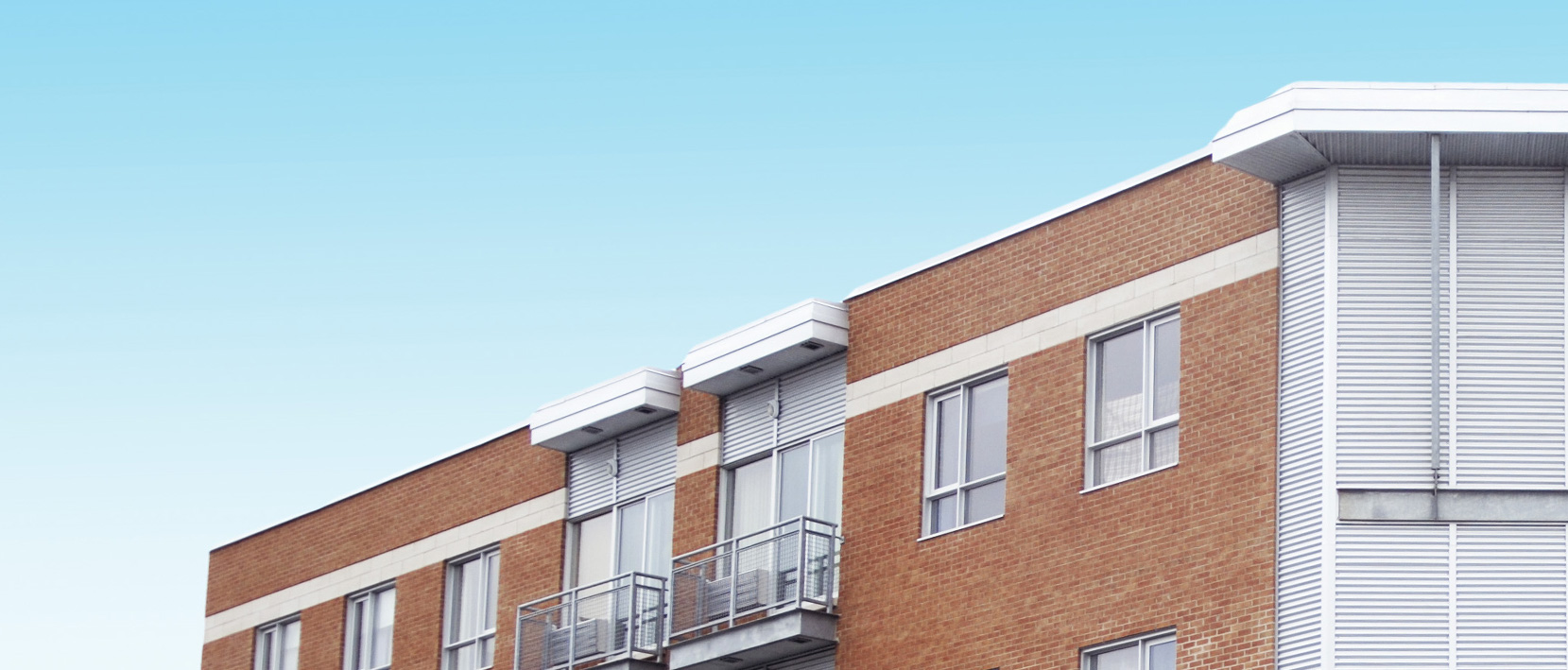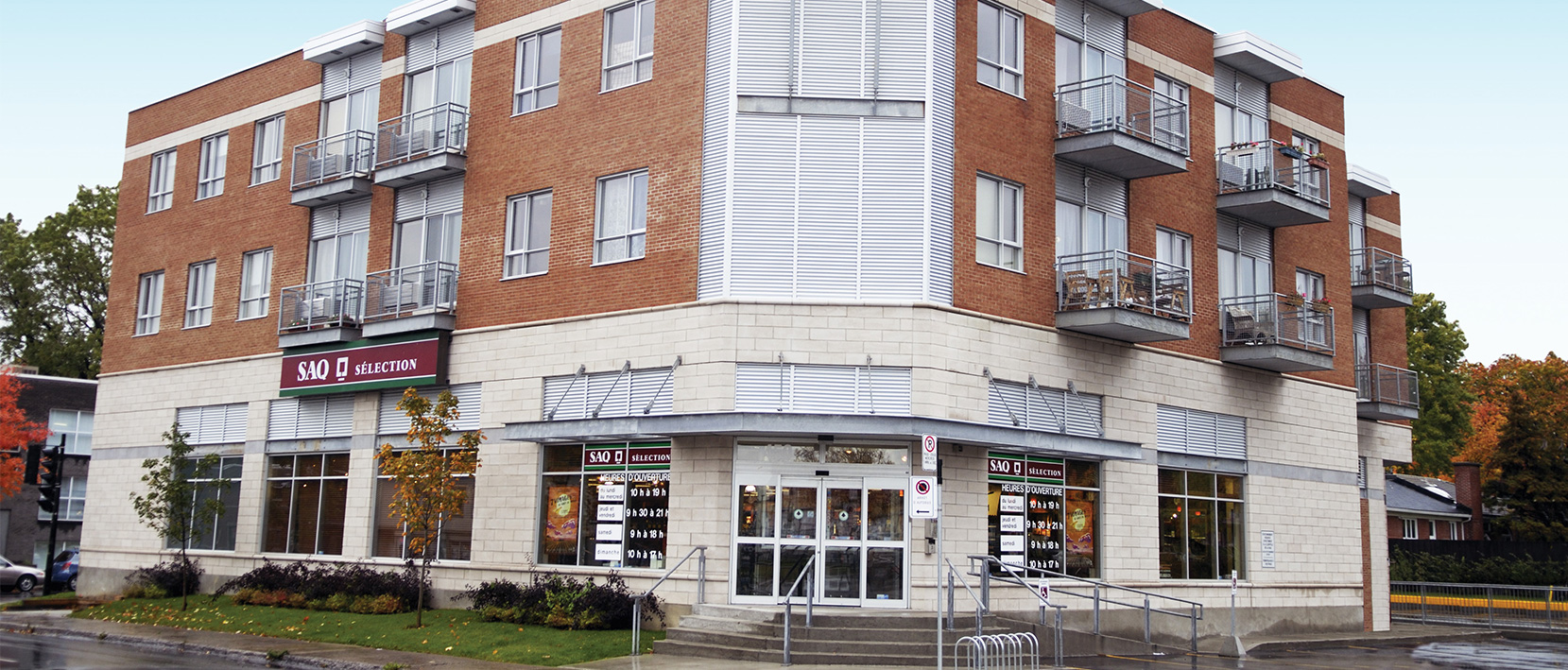 Place Alizés
A condo project with a commercial ground floor
Place Alizés has 18 condominiums of one or two bedrooms. The construction of this three-storey building that includes a commercial ground floor was completed in 2006. It is located south of Henri-Bourassa Boulevard in the Ahuntsic-Cartierville borough.
A high quality environment
Place Alizés have an ideal location, at walking distance from lively Fleury Street and three parks, a few blocks away from the bicycle path that runs along Des Prairies River, and close to highways 15 and 40. In addition, its proximity to the Bois-de-Boulogne commuter train station and the possibility of connecting by bus to both the orange and blue métro lines provide its occupants an excellent accessibility to public transport.
A semi-commercial project to enable a mix of activities
The steel and concrete structure lends itself to commercial activities on the ground floor and the mixed use of the building enabled the financial viability of the project and contributed to the neighbourhood's economic vitality.
Developer and architect