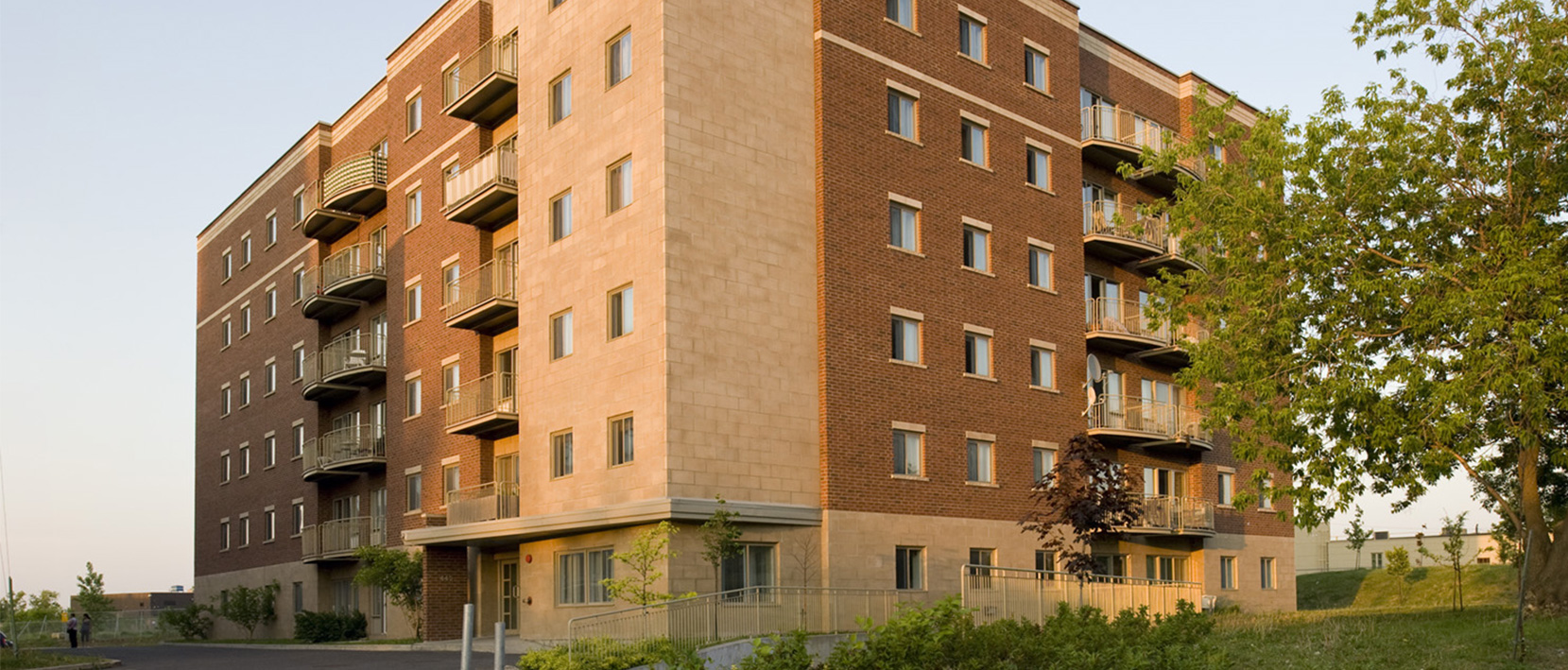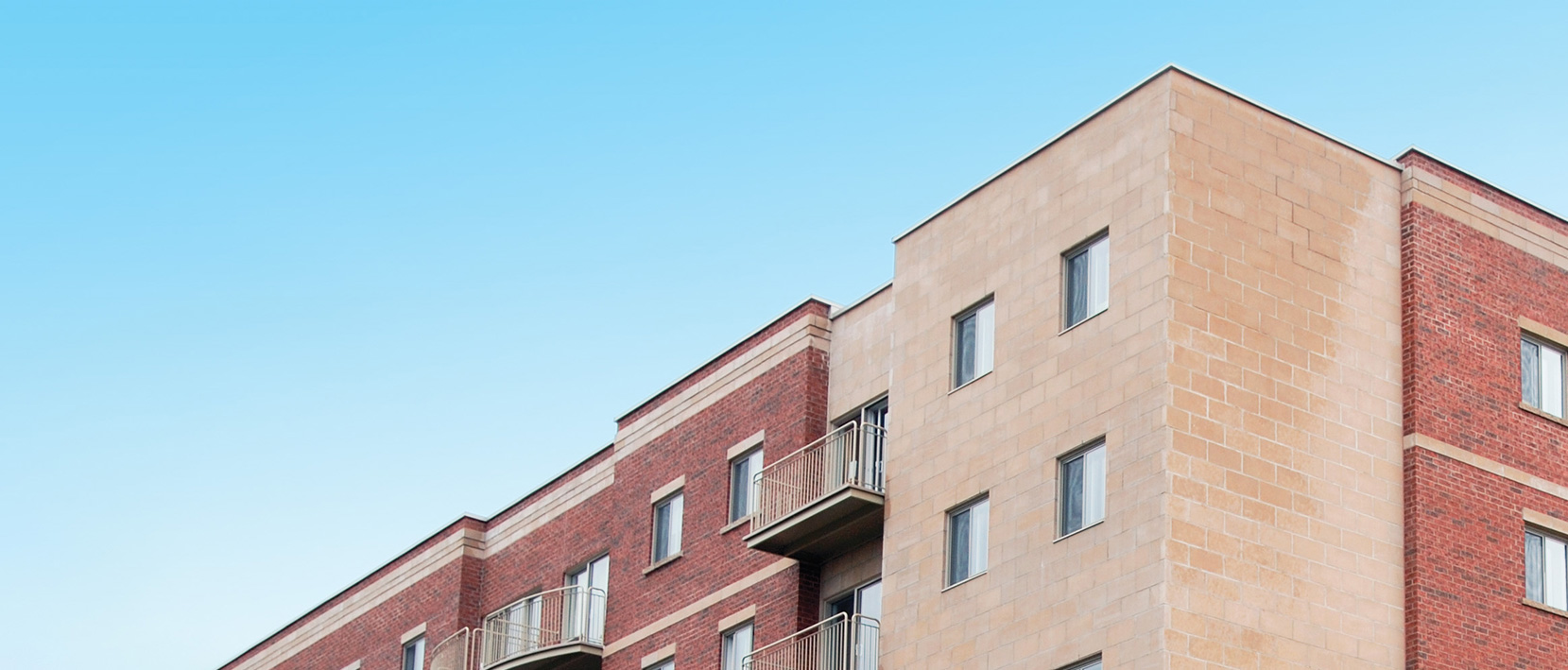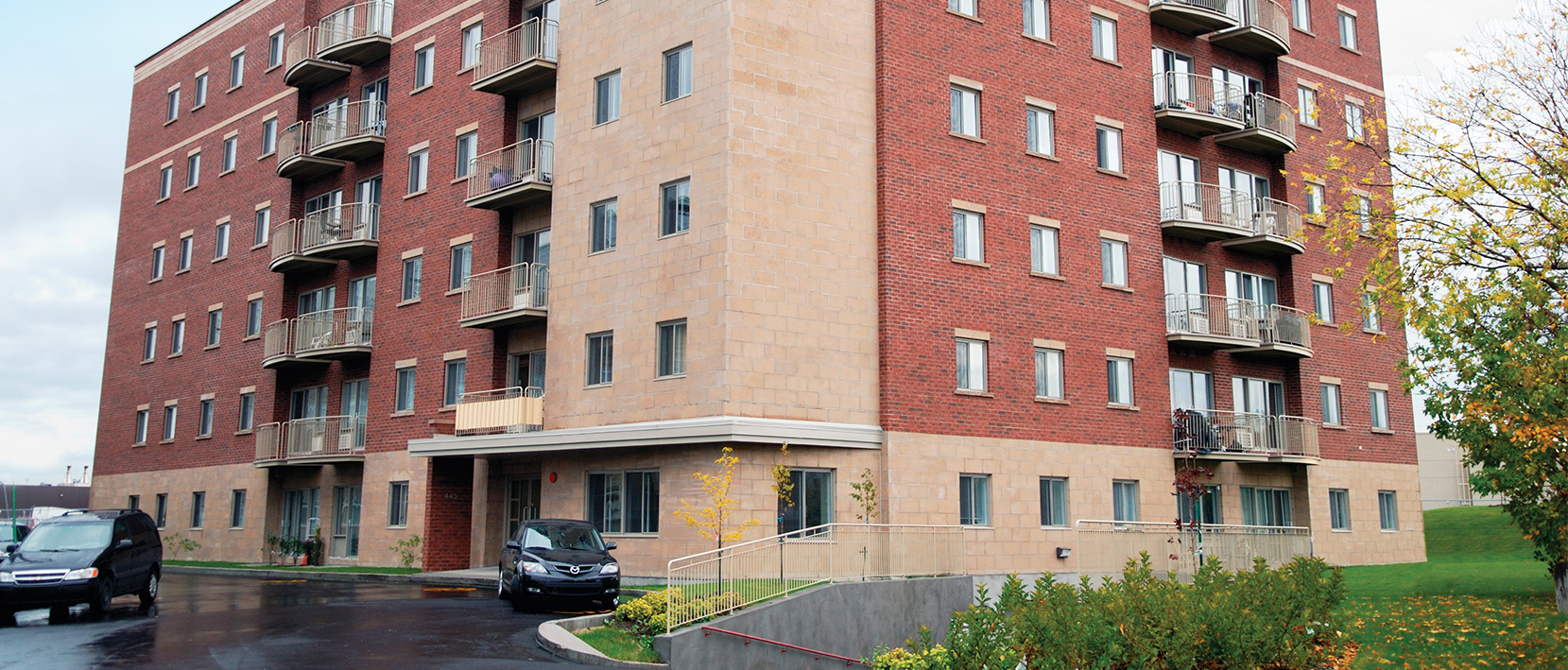 Place Sainte-Croix
Condos combining quality of life and accessibility in the heart of Old Saint-Laurent
In the heart of Old Saint-Laurent, in the borough of the same name located in the northwest sector of the island of Montréal, Place Sainte-Croix has 59 condominiums of which 56 were accredited under the Accès Condos program. These condos range from one to three bedrooms units. The six-storey building, whose construction was completed in 2006, was the first project to be accredited under the program, launched in 2005 by the SHDM.
Unparalleled accessibility to transport and services
Located on Sainte-Croix Avenue, close to Saint-Laurent and Vanier Cégeps, Place Sainte-Croix is easily accessible. It is close to Côte-Vertu and Du Collège métro stations, minutes from highways 40 and 15, and it is surrounded by numerous shops and services.
The first Accès Condos accredited project
The construction of Place Sainte-Croix marked the start of the Accès Condos program which was implemented in 2005 by the SHDM and was the beginning of a fabulous adventure for thousands of households who were able to buy their home in Montréal.
Architect