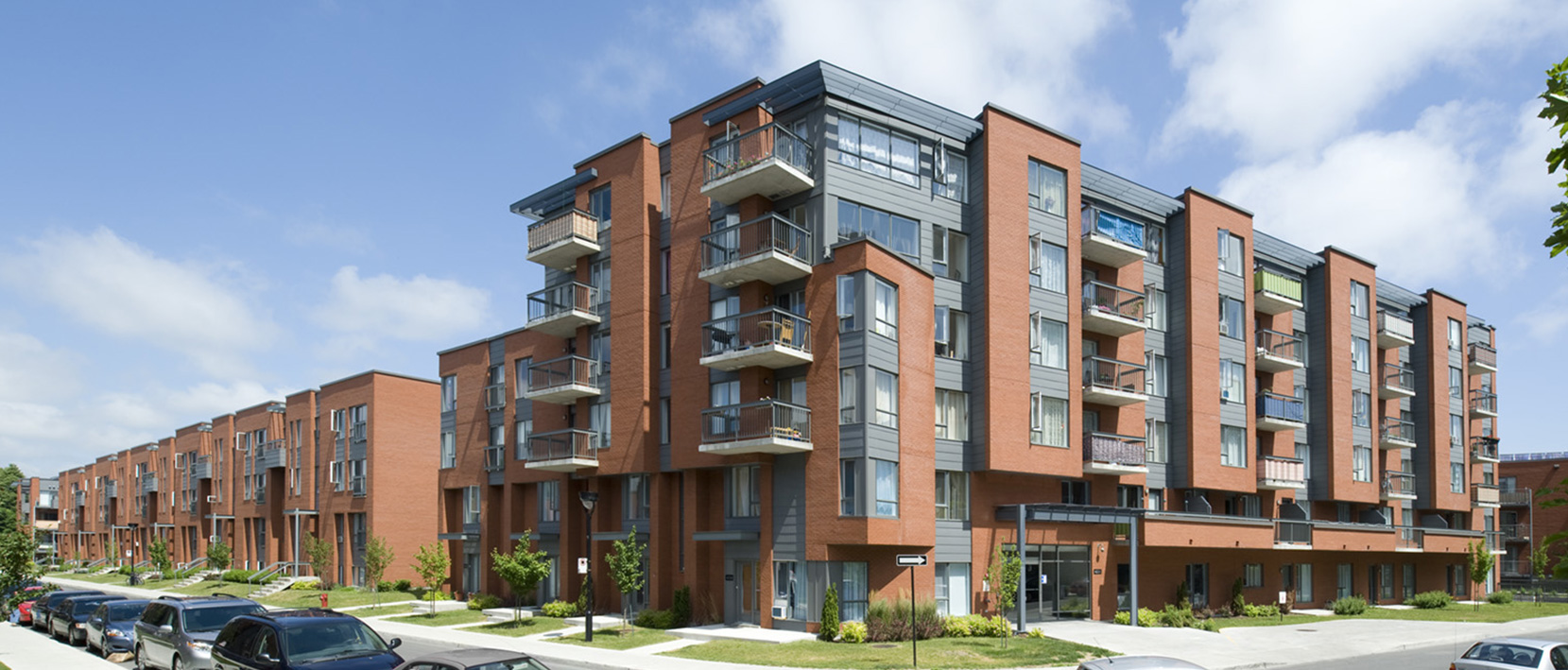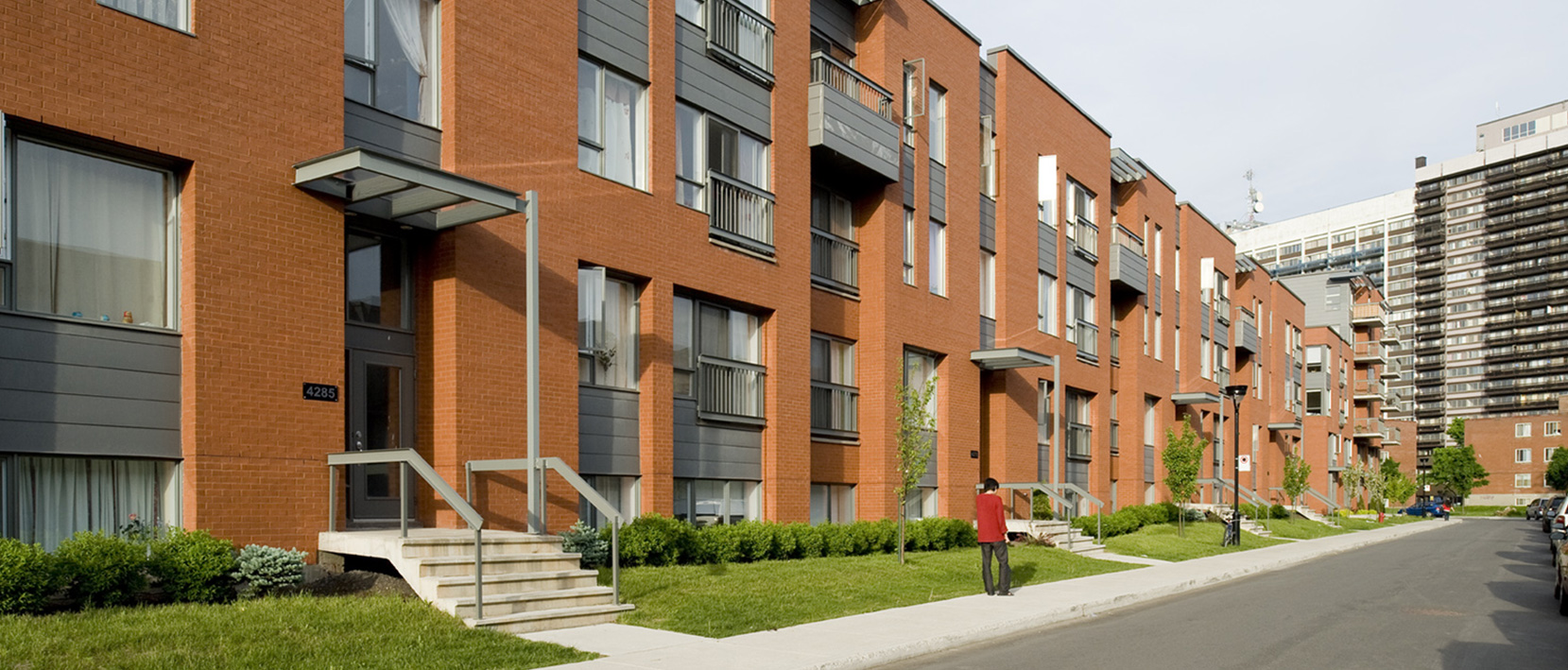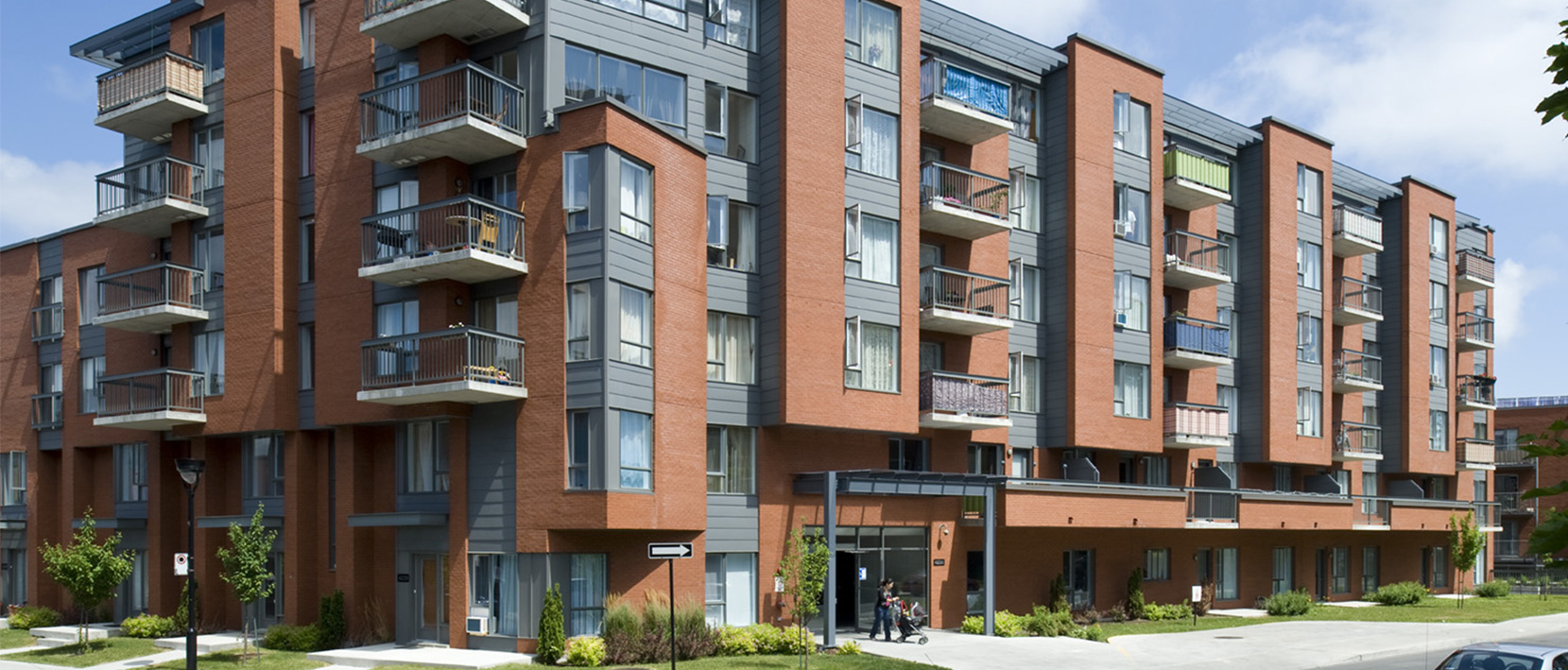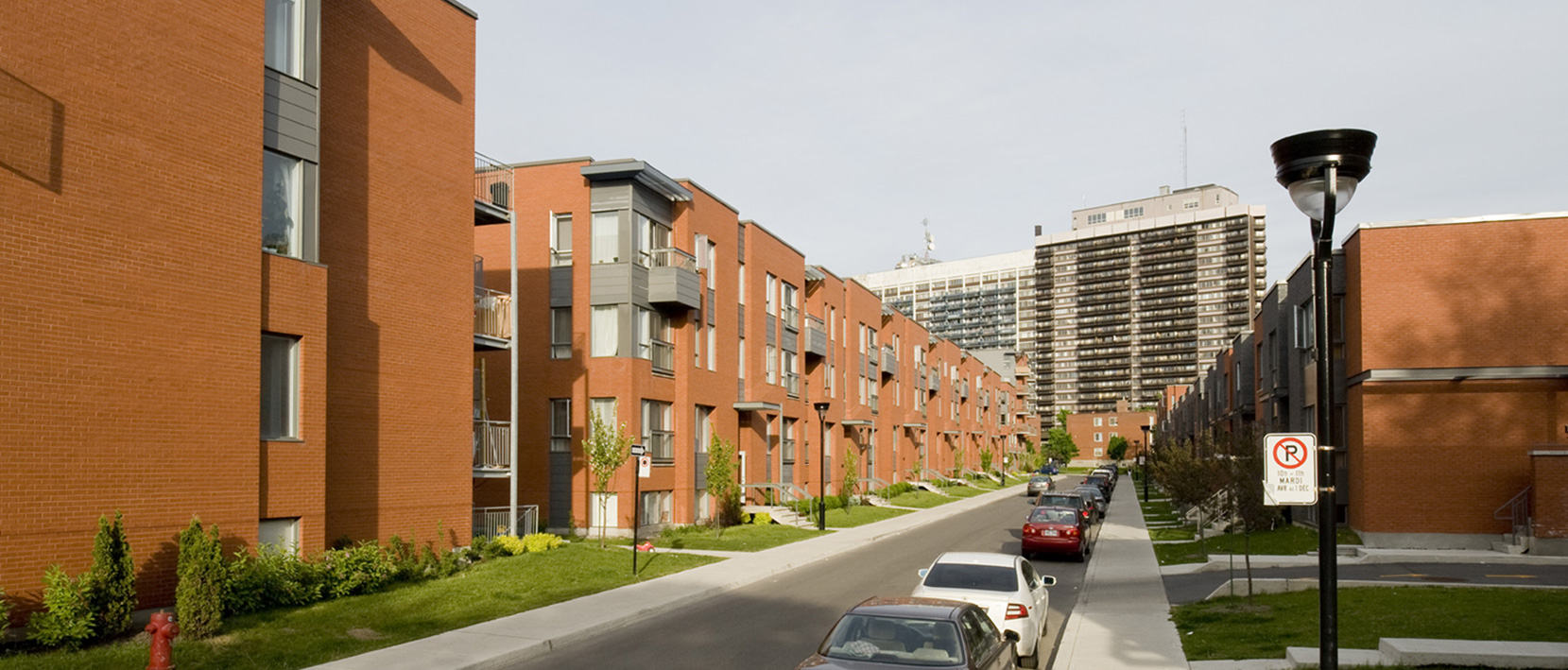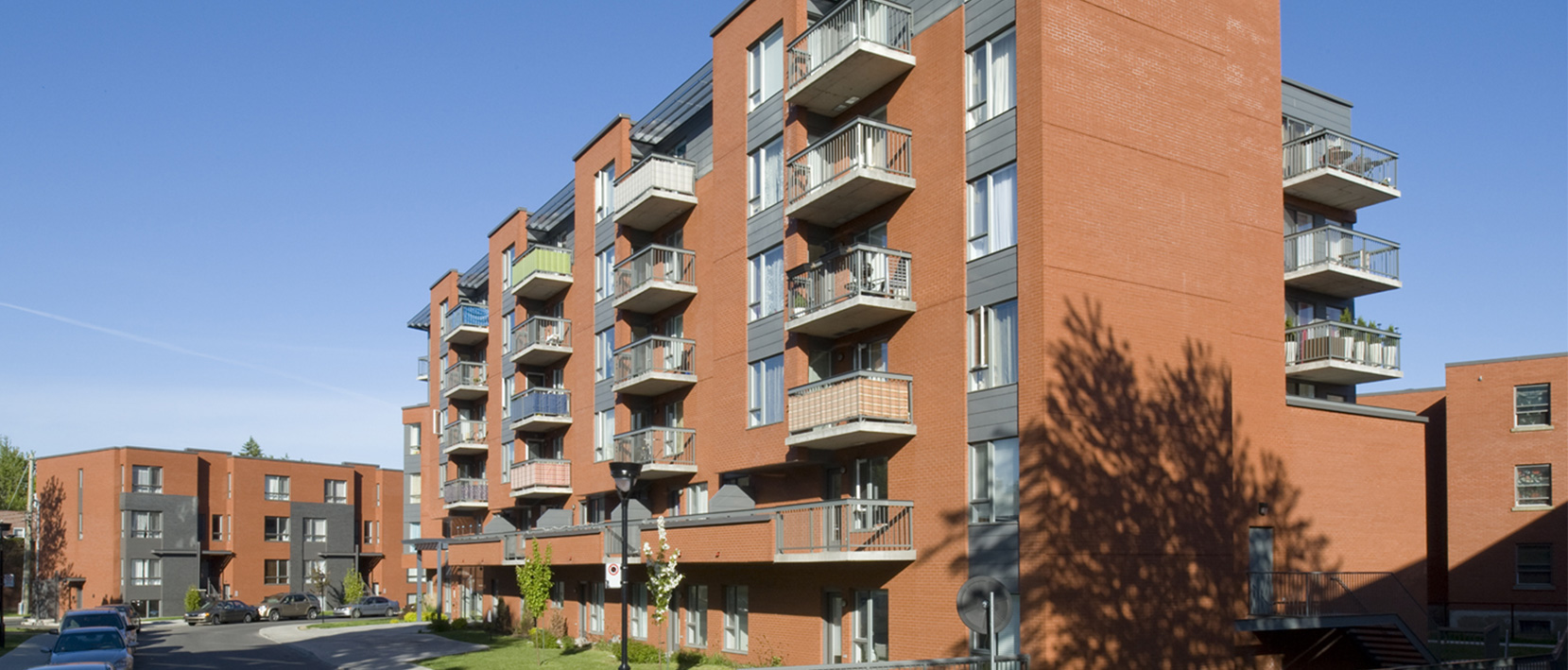 Trilogis Monkland
A 98 condominium project to meet the needs of families
The Trilogis Monkland comprises 98 condos of one to four bedrooms divided up in three different buildings. With the majority of the units, i.e. 63%, having three or four bedrooms, this project aimed at meeting in particular the needs of families. The construction of the four-storey buildings was finalized in 2009. Trilogis Monkland is located in the Monkland Village on the Benny Farm site in the Côte-des-Neiges–Notre-Dame-de-Grâce borough. It was followed, a few months later, by another Accès Condos project, Monkland sur le parc 3.
A mixed project meeting the needs of families and of persons with reduced mobility
Because of its large proportion of three and four-bedroom units, Trilogis Monkland aims at meeting the significant need for housing of the families in the neighbourhood. In addition to the 98 Accès Condos accredited units, fifteen adapted dwellings were attributed to Groupe Tango which leases them to persons with reduced mobility. This integration initiative fosters a true mix of different clienteles.
A project contributing to the overall revitalization of a neighbourhood
The project is part of the revitalization of the Benny Farm neighbourhood, where several social and coop housing projects have been implemented. As a result of this initiative, the SHDM was awarded in March 2009, the Excellence in Real estate Inova Award, residential component, at the Real Estate Summit of the Urban Development Institute of Québec (UDI).
Architect