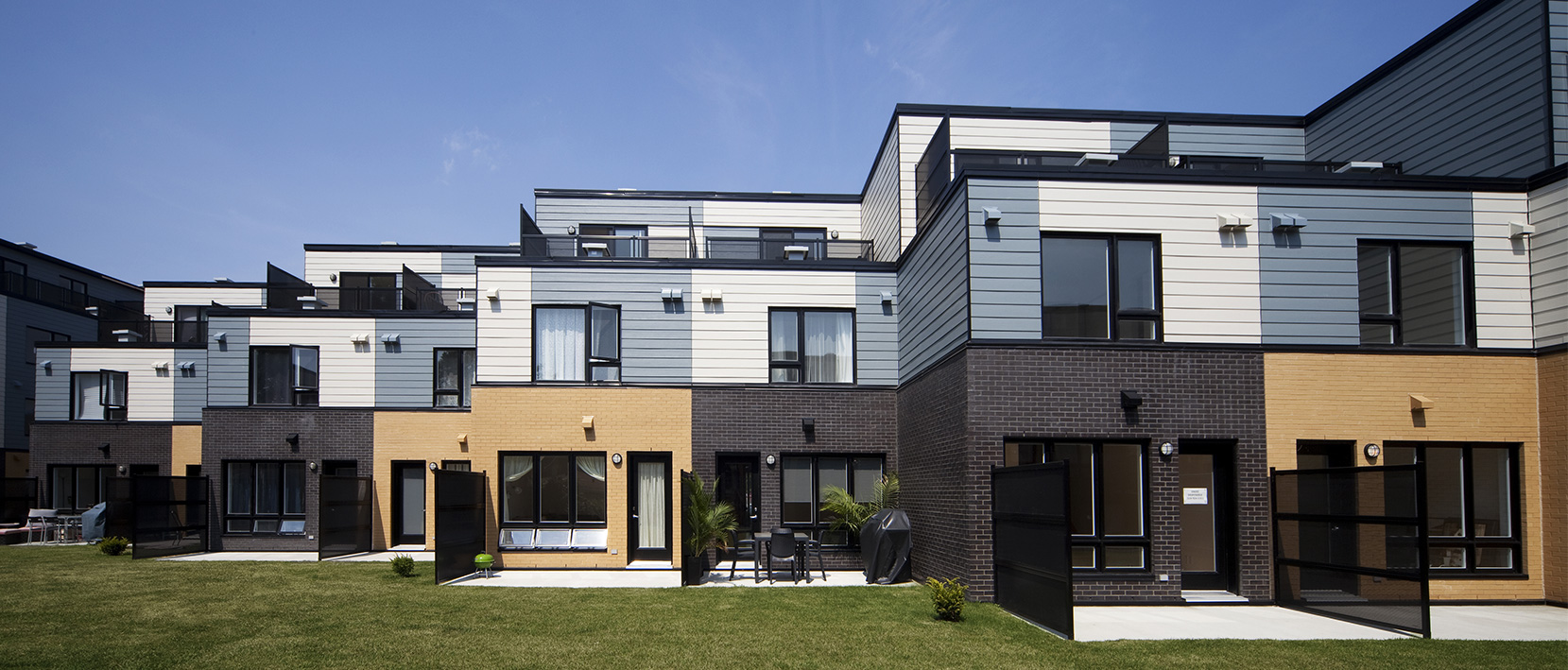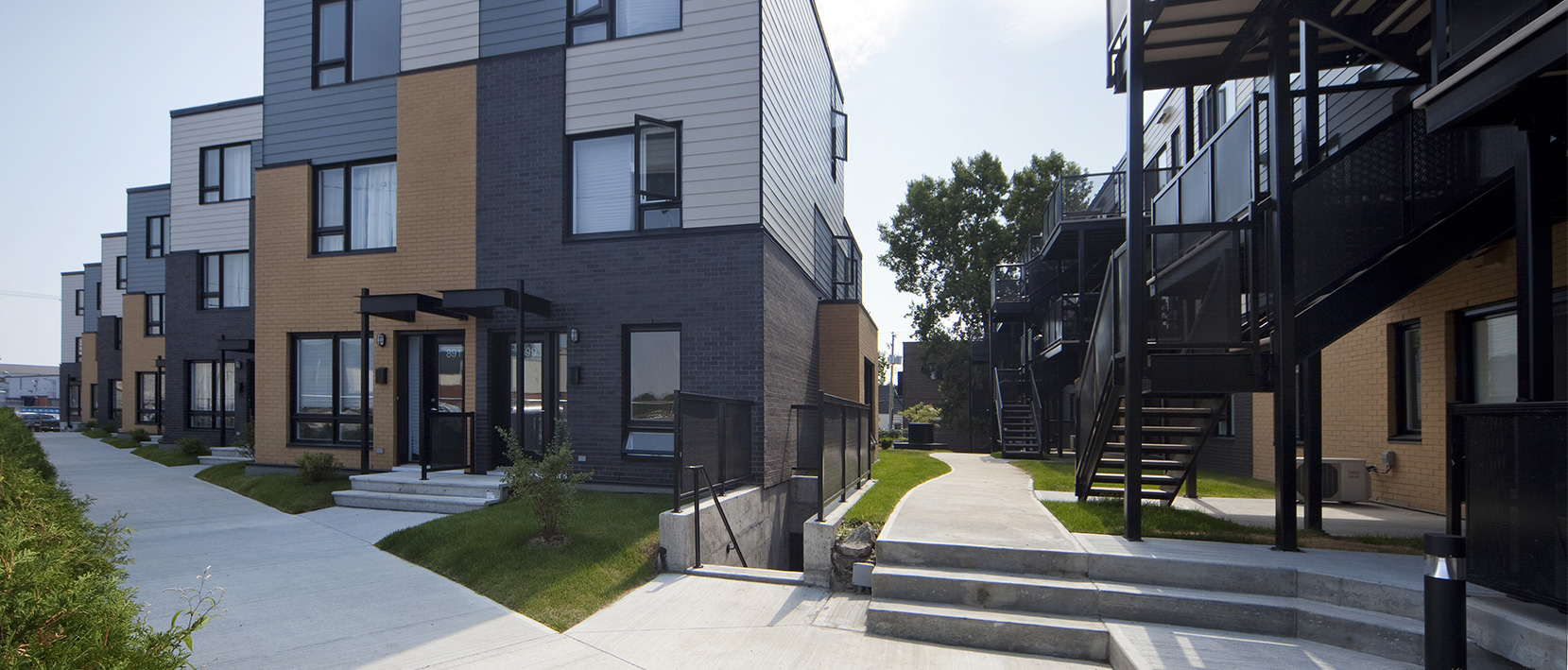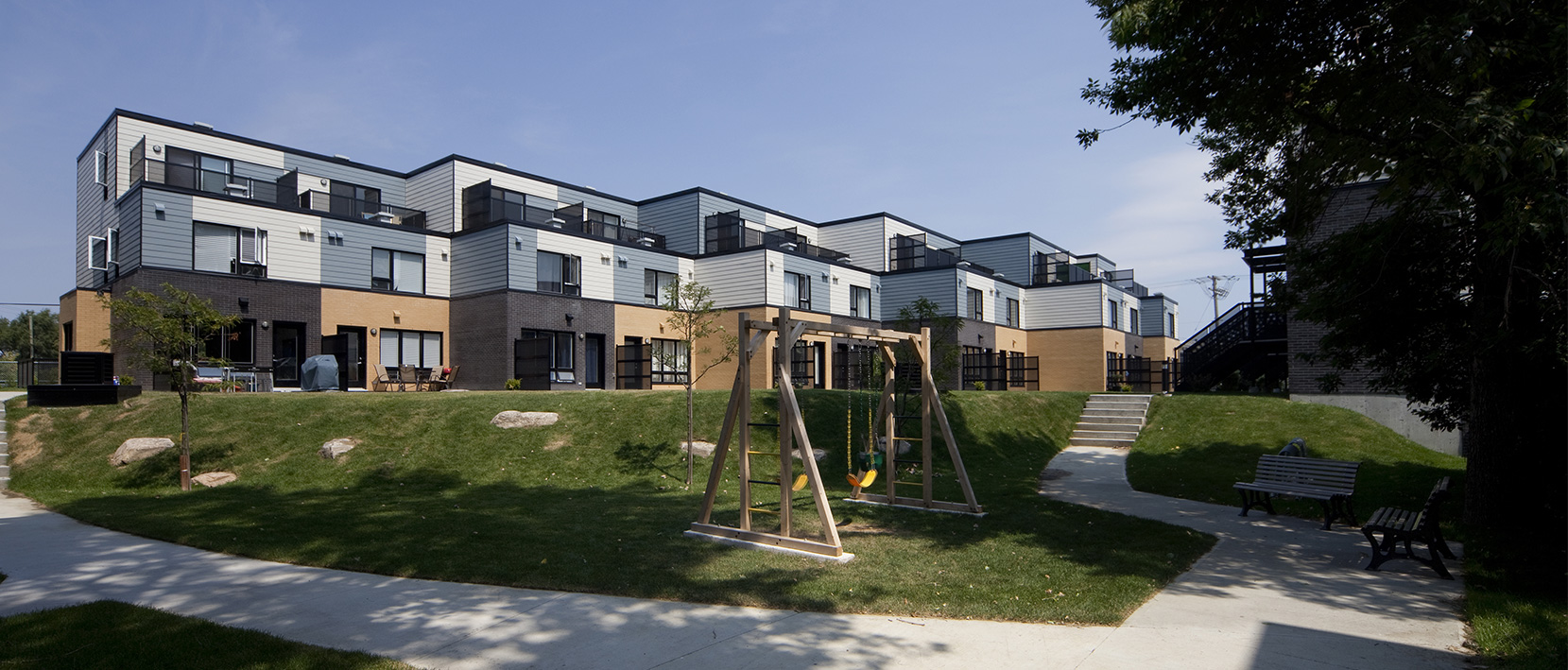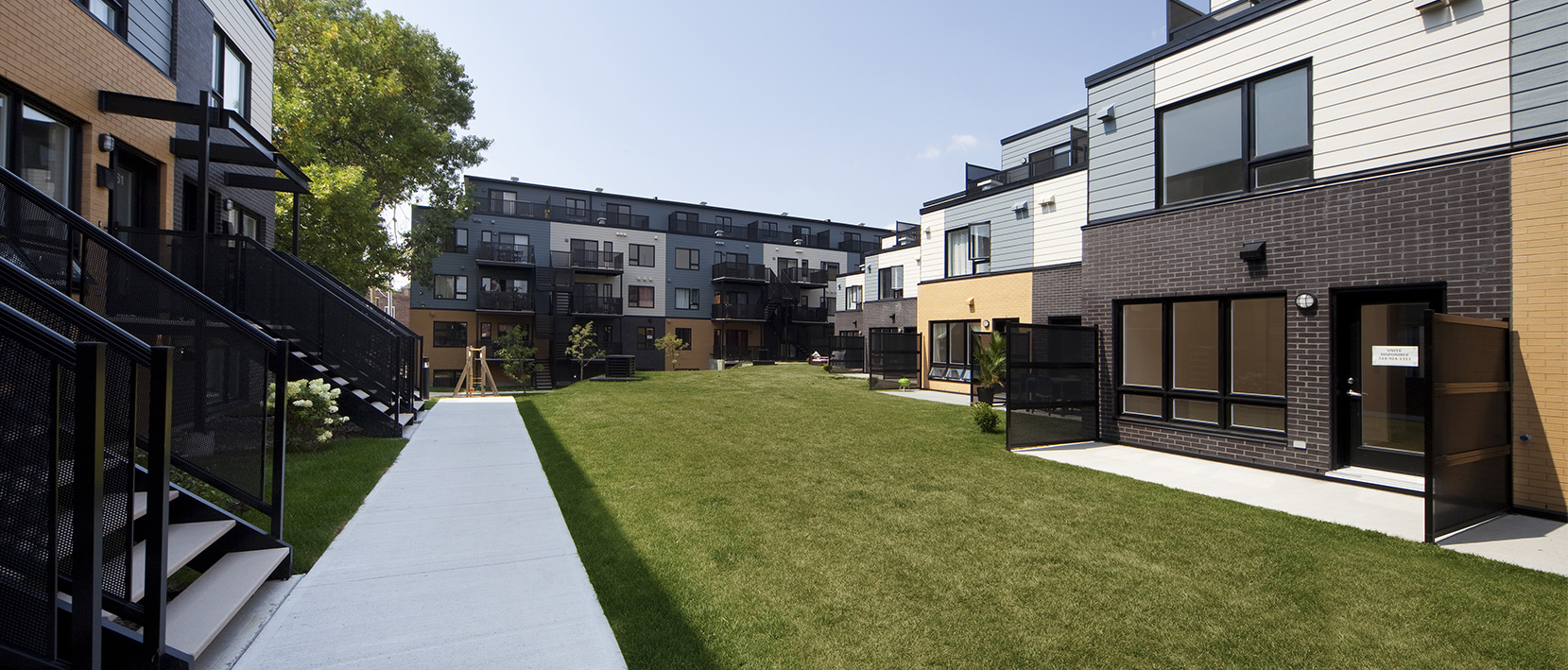 Le Via3
Apartments and townhouse-style condos with a shared courtyard in Lachine borough
The Le Via3 numbers 42 condominiums, apartments on one or two levels and townhouse-style units built on three levels. They are divided up in three buildings of three or four storeys. The development mainly targeted families with 43% of the units having three or four bedrooms. Completed in 2013, Le Via3 is located in the north-east sector of Lachine borough.
A shared courtyard at the heart of the development
The layout of the three buildings, that makes a large courtyard with scattered trees and shrubs the focal point of the development, offers residents an undeniable quality of life in addition to fostering a community spirit. Families appreciate especially the fact that they can easily keep an eye on their children playing in the courtyard through the large overlooking windows. A playground set has also been installed. Many terraces were also included in the project.
Affordable condos in a family-oriented neighbourhood
At the junction of an industrial area in decline and a long-established residential area, Le Via3 offered an affordable housing solution to families. The project's objective was to create a living environment suitable for young families, while allowing long-time residents to remain in the neighbourhood, and to attract new residents. Le VIA3 is in the immediate vicinity of Highway 20 and rue Notre-Dame and is also a few minutes away from downtown by bike.
Developer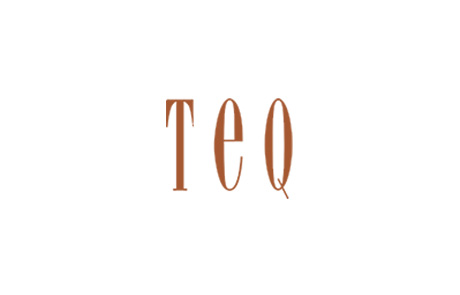 Architect