The Arrival of the 78 New Accès Condos Owners in Griffintown Is Fast Approaching
The construction and landscaping of the 78 Accès Condos accredited units of the H3C project, the address of families and first-time buyers, is progressing at high speed. Nouveau Havre inc., the developer  confirms that the H3C will be fully occupied over the course of July and that over the month of June, the owners will be gradually moving into their units.
At the present time, the teams deployed on site are focusing on the interior finishing of the units and common spaces, the installation of railings and glass doors on the balconies as well as the development of the private terraces. The stone surfaces and greenery in the inner courtyard will begin in May.
A lot of life, action and children's laughter will soon resonate in these spaces, as more than 36% of the Accès Condos units have 3 bedrooms, including 18 on two levels.
As it may be recalled, this affordable residential project—H3C, the address for families and first-time buyers—is part of a mixed project totalling 310 affordable and community units. In addition to supervising the H3C worksite, the SHDM is working with the two NPOs, L'Habitation 21 and L'Habitation 22, in collaboration with Bâtir son quartier, to carry out this large-scale, mixed project, which will be completed in the coming months.
Façade ouest – côté de l'entrée principale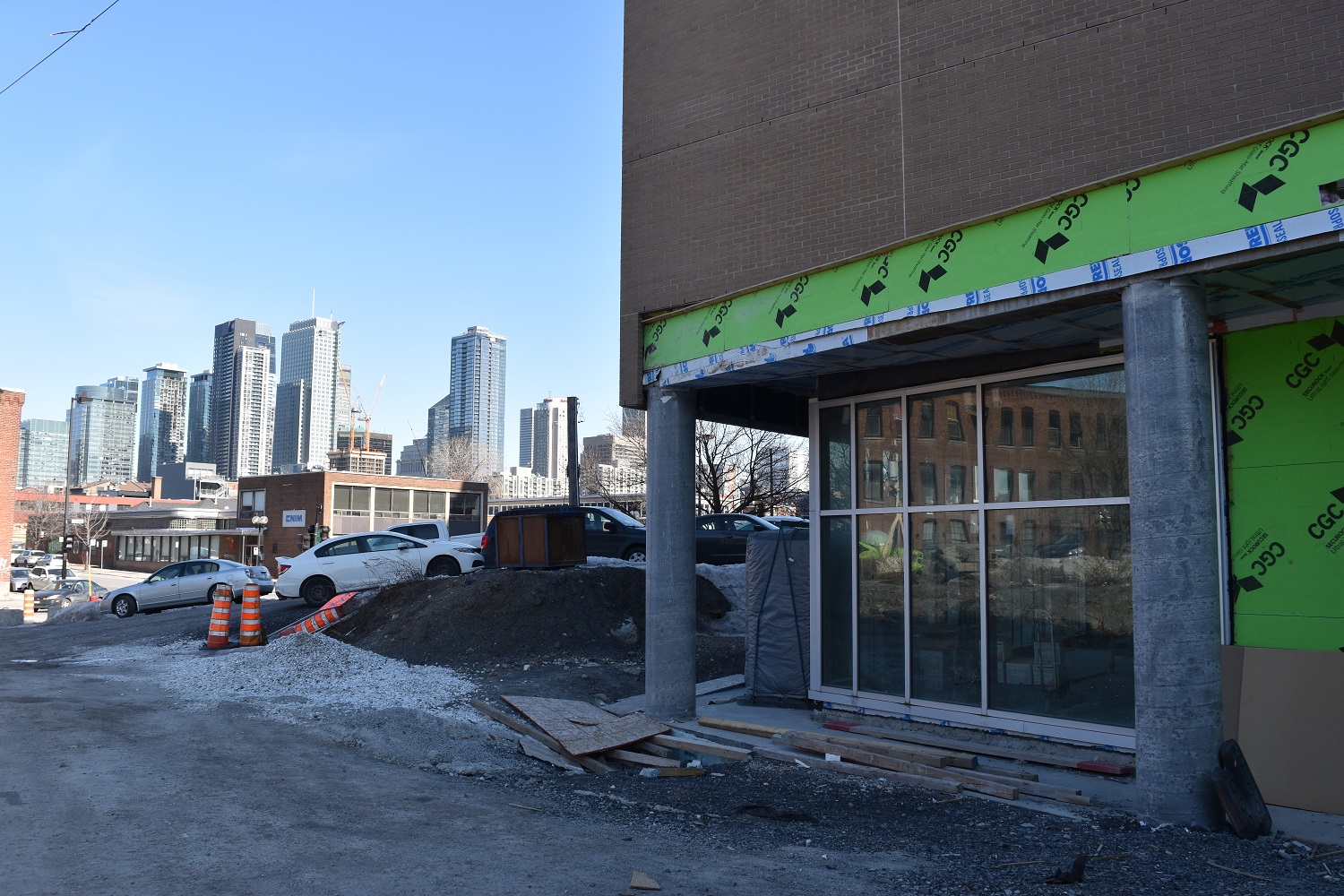 Vue sur le centre-ville à partir de l'entrée du H3C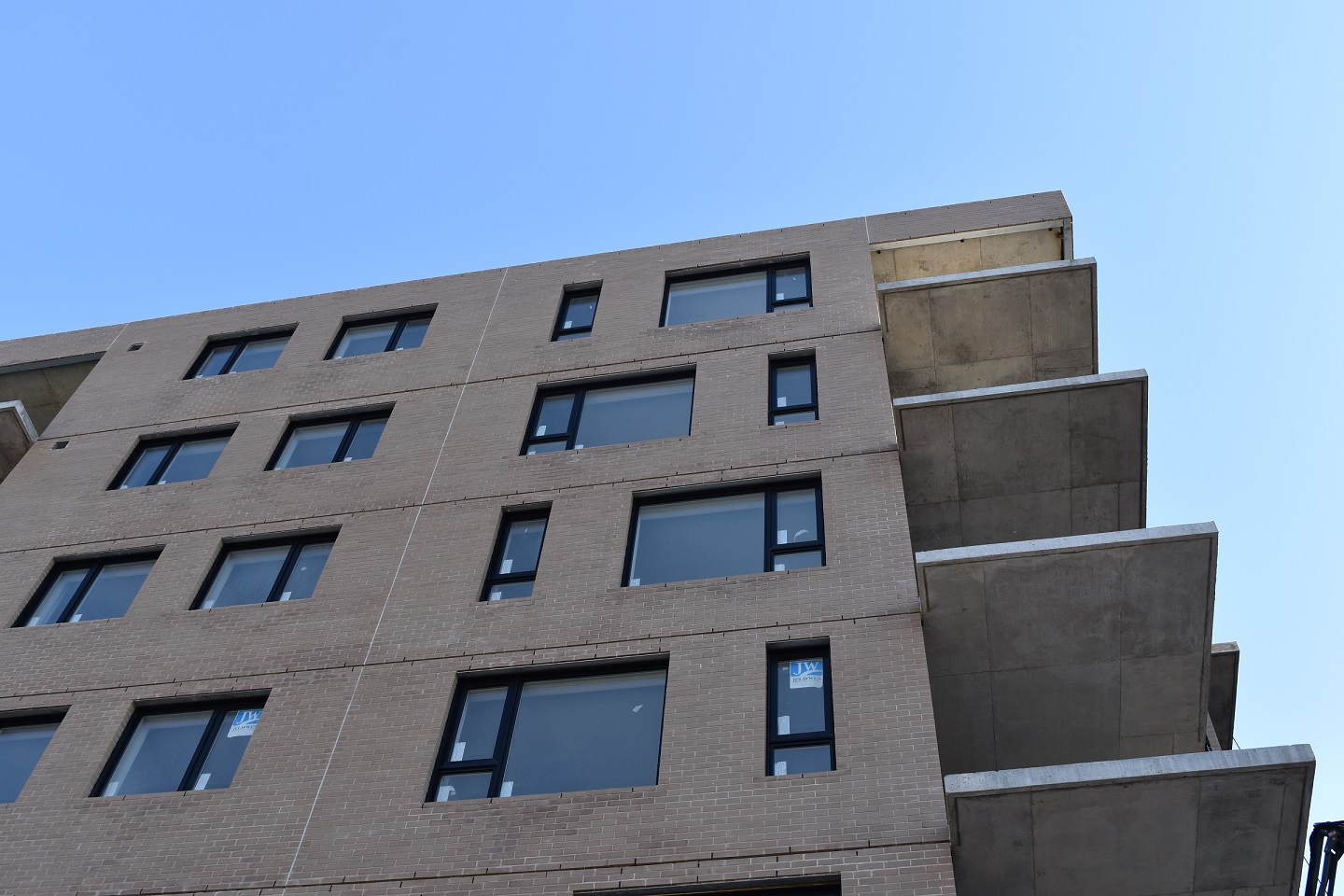 Terrasses jouxtant le passage ouest vers la cour intérieure