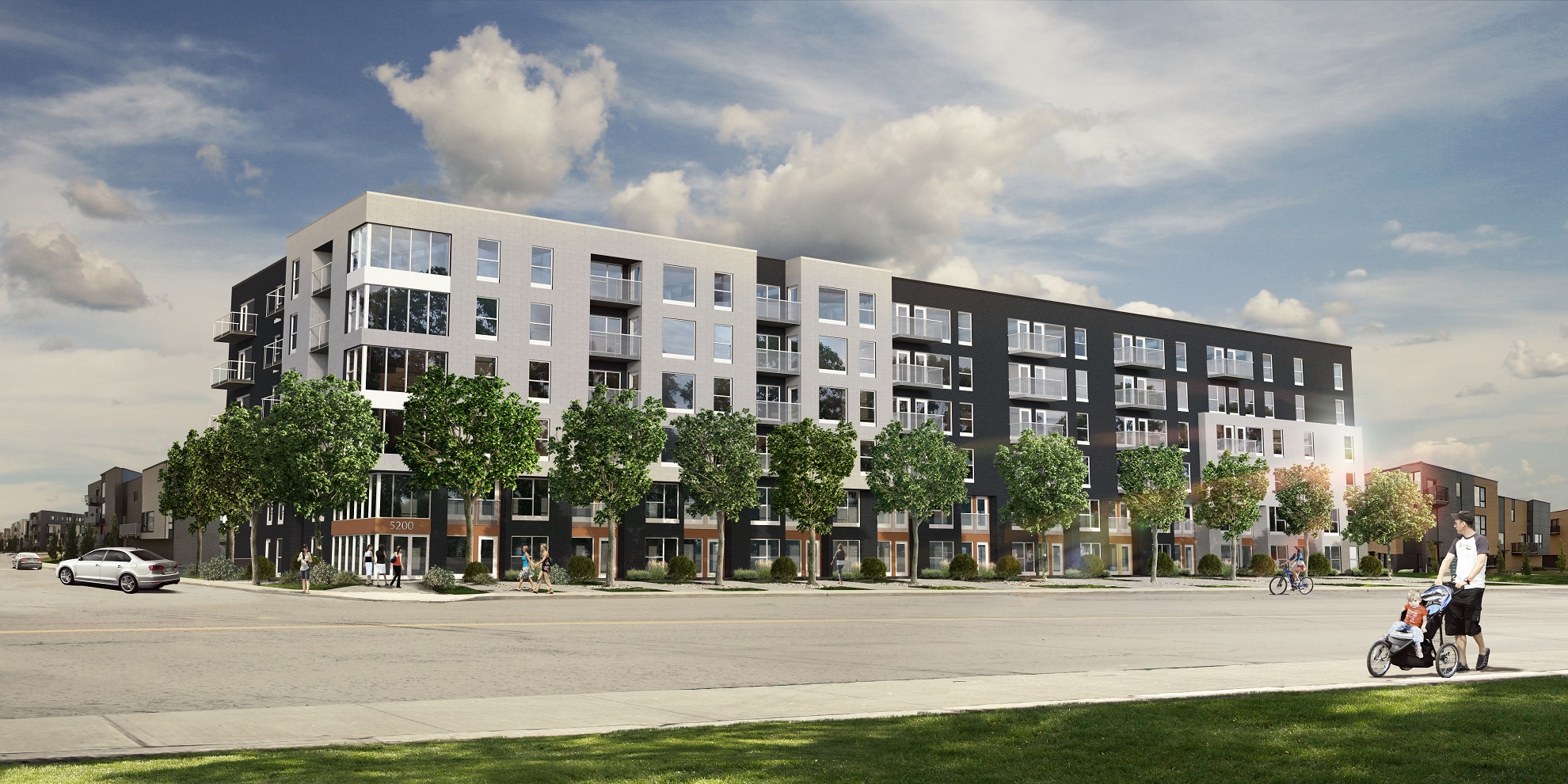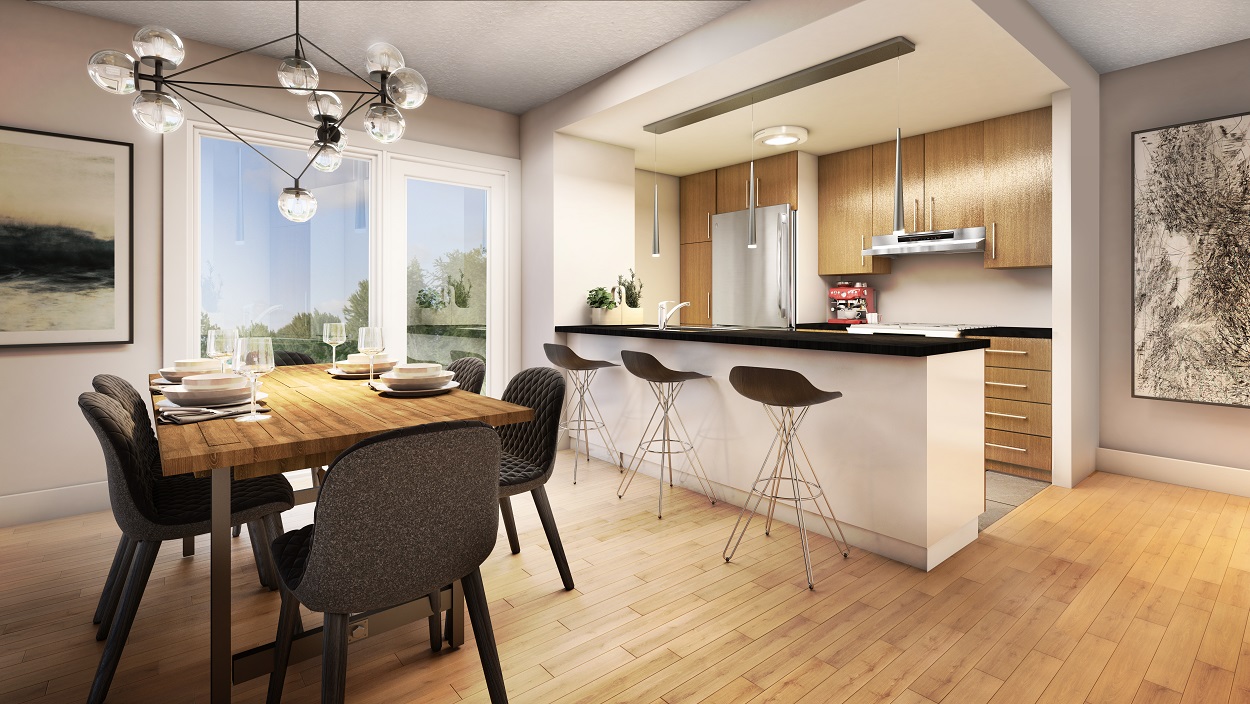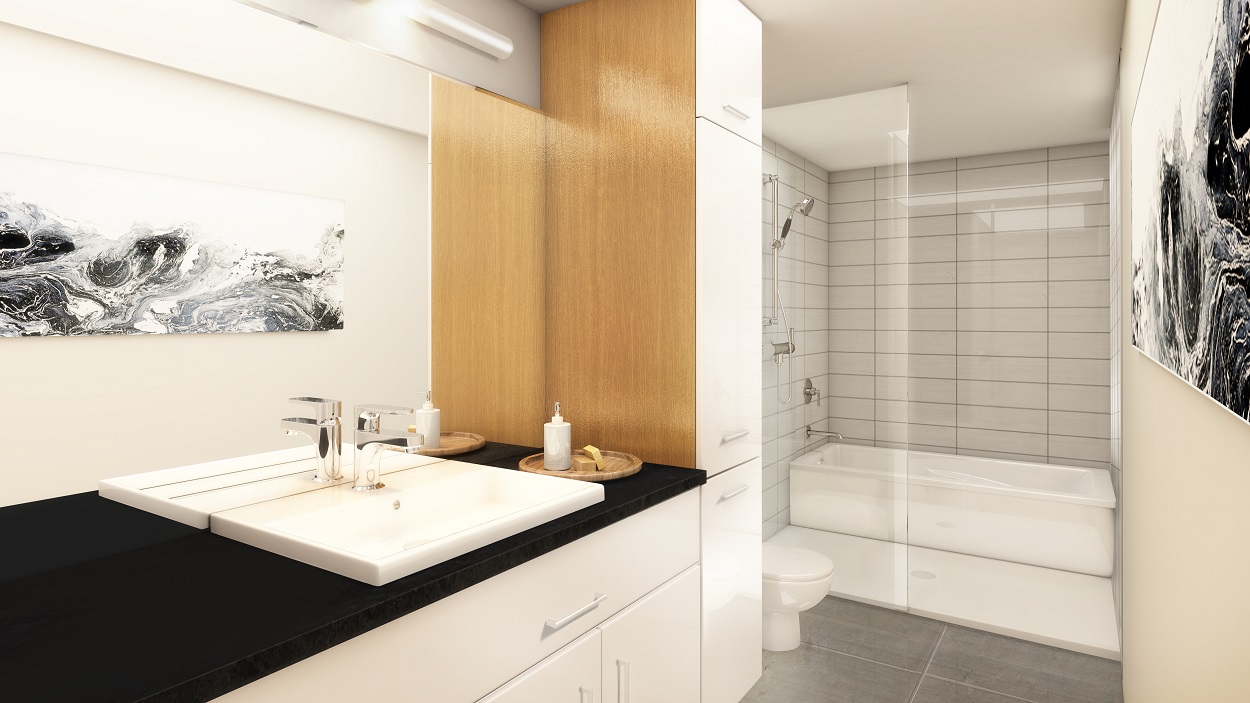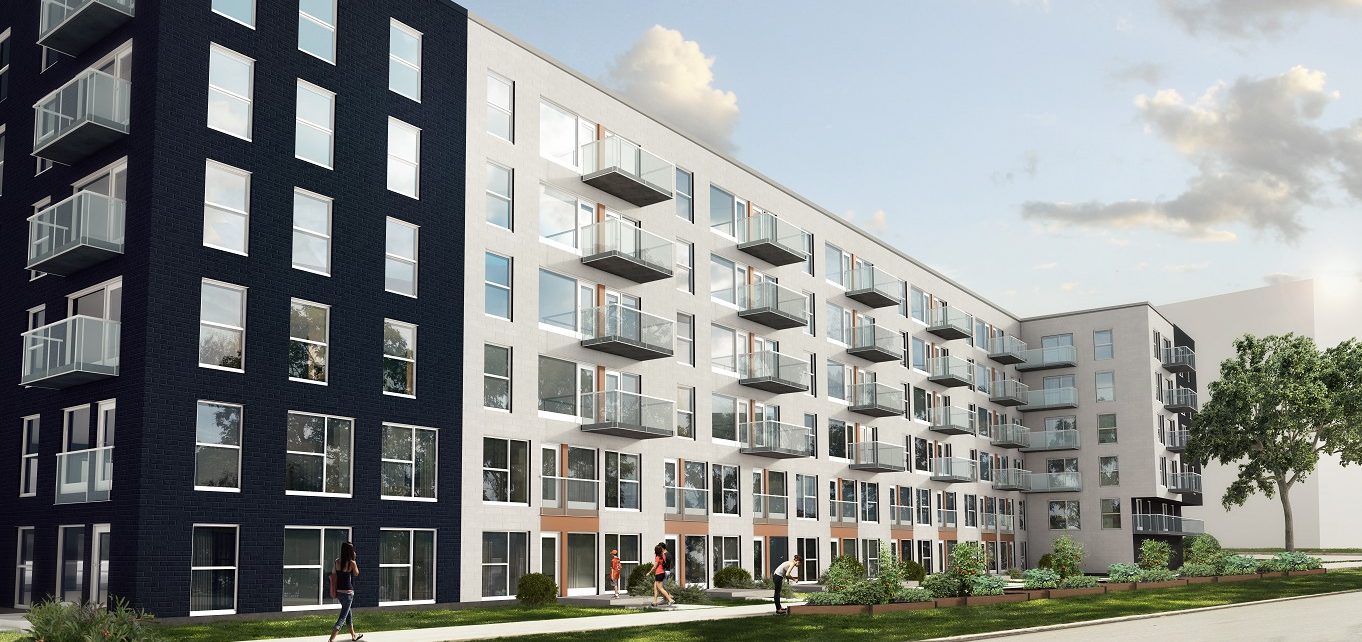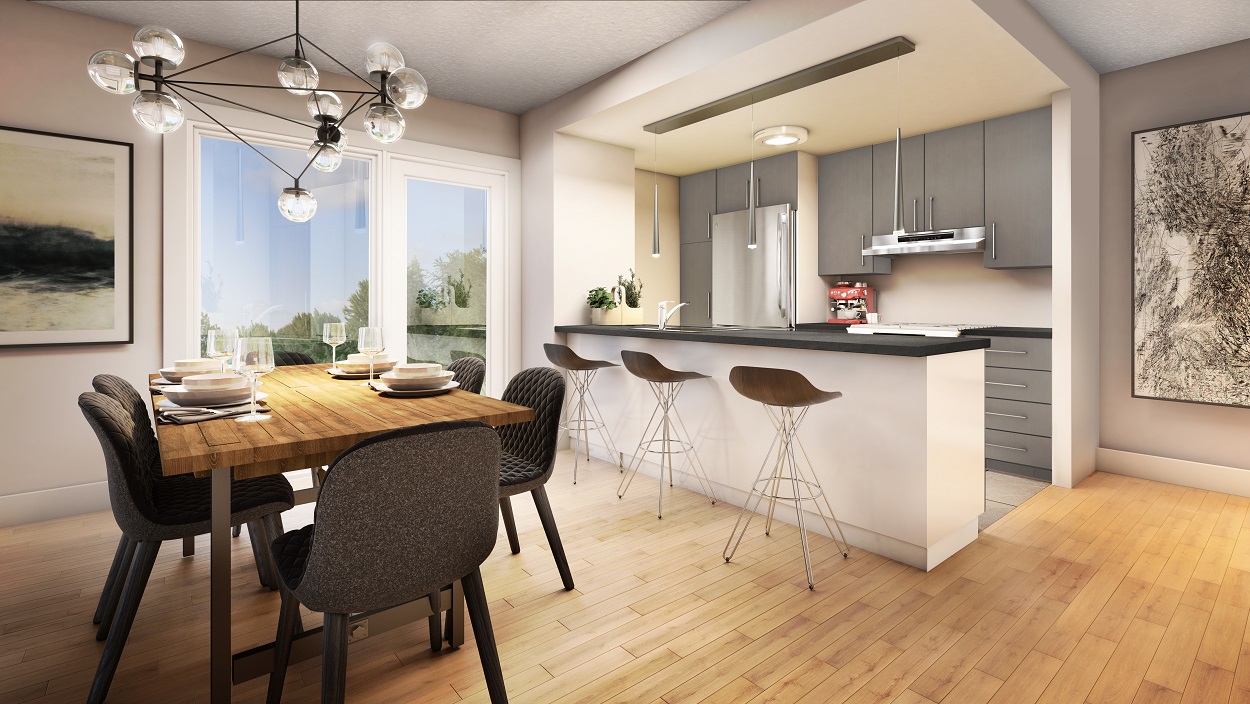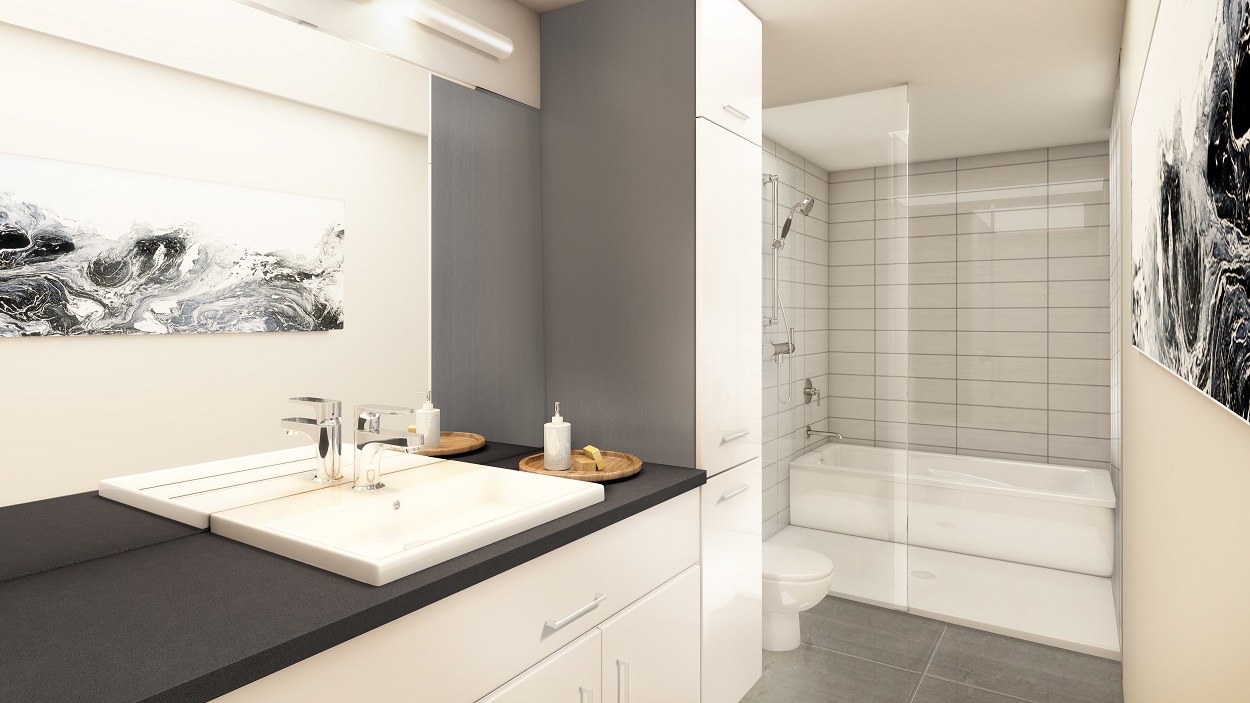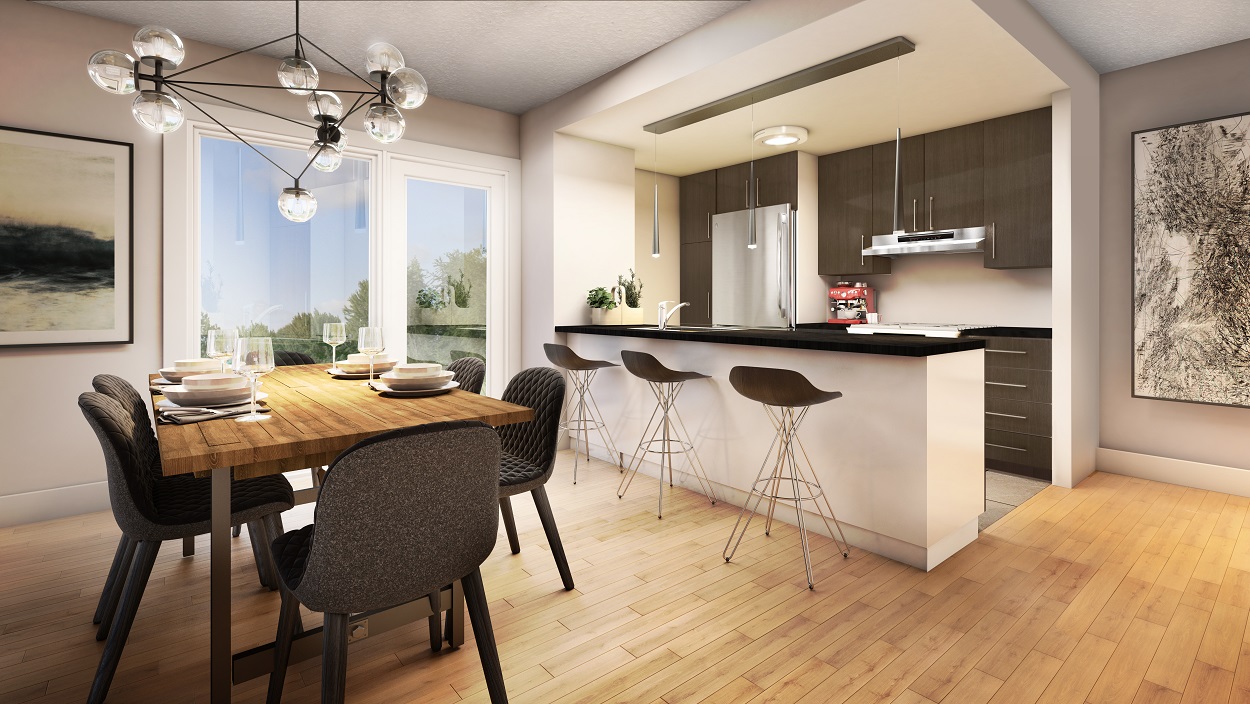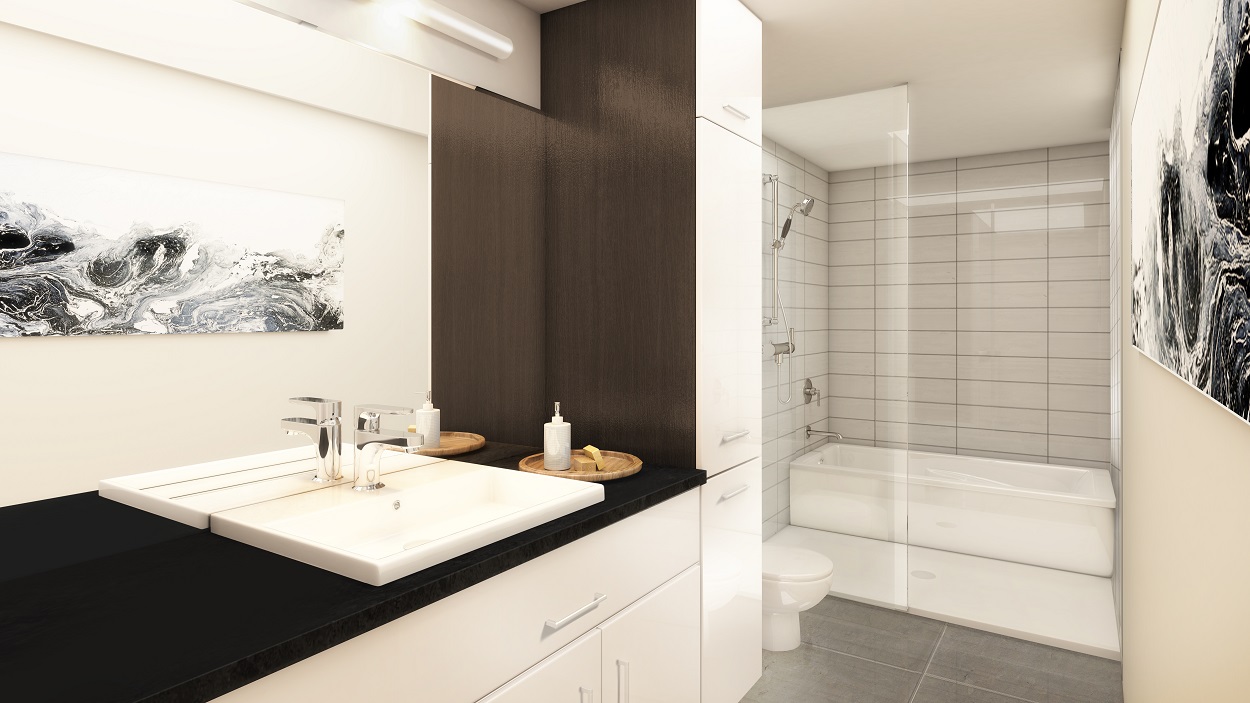 Faubourg Contrecoeur Phase 5 | 90% Sold
1 or 2 BDR Move-in Ready Accès Condos accredited condos across from Carlos-D'Alcantara Park
The Faubourg Contrecœur is expanding and the newest Accès Condos accredited units are on sale and move-in ready. Visit the sales office located at 5200, rue De Contrecœur, to reserve your 1 or 2 BDR unit, ideal for young households or experienced buyers whose children are now young adults and who are looking for a nest that will correspond to their new lifestyle!
There is no need to make an appointment to meet with the sales team and have all your questions answered. Just drop by during opening hours.
Thanks to the Accès Condos accreditation, all buyers, first-time buyers or experienced buyers, benefit from a purchase credit equivalent to 10% of the value of their condo, thereby reducing their down payment to $1,000 as well as their monthly mortgage payments. To learn more about the terms and conditions of this financial tool, see the Program section or use the tool "Do the Math" (on the top right hand side of the page).

Prices before the purchase credit:
1 BDR starting at $169,900 (taxes included) – 85% SOLD
2 BDR starting at $214,298 (taxes included) – 90% SOLD
3 BDR starting at $256,000 (taxes included) – 100% SOLD
4 BRD and 5 BDR starting at $297,038 (taxes included) – 100% SOLD
Faubourg Contrecœur Phase 5, condos anchored in a friendly and peaceful Montréal neighbourhood
Located in a haven of peace in the Montréal borough of Mercier-Hochelaga-Maisonneuve, this project is aimed at all those who dream of reconciling the advantages of living in the city while enjoying calm, space and a friendly neighbourhood life. In less than ten years, this young neighbourhood was expanded gradually and the developers placed the quality of life of its residents at the heart of their concerns. Today, there are plenty of green and recreational areas, a bus network, ideal accessibility thanks to major access roads and a mix of dwellings including condos, semi-detached houses, the Station Est residential complex and four housing co-op. A CPE is currently under construction for an opening in June 2018 and the Familiprix pharmacy and the L'Œufrier breakfast restaurant will soon open their doors (if they have not already done so) on De Contrecœur street.
Phase 5 of Faubourg Contrecœur,  95 condos in an architectural project for all types of households
This residential project offers 95 affordable condominium units featuring one to five bedrooms. There are 52 two-bedroom units, 22 three-bedroom, 18 one-bedroom, two four-bedroom and one five-bedroom. On the market since September 16, 2017, only one- and two-bedroom units are still available for delivery during the summer of 2018. Visit the sales office (see contact details and schedule on the left) to choose the unit of your dreams and see the progress of the work.

Plans
Select the floor of your choice and navigate through the floor plans to view each unit plan.
In short...
THE PROJECT
95 units
6 floors
2 elevators
64 indoor parking spaces
Eighteen 1BDR units
Fifty-two 2BDR units
Twenty-two 3BDR units
Two 4BDR units
One 5BDR unit
Including 21 units on two floors (3, 4 and 5BDR units)
In short...
THE NEIGHBOURHOOD
New neighbourhood that has been developing for a decade
In front of the Carlos-d'Alcantara Park and its many amenities (mini-soccer field, climbing wall, water games, basketball court, table tennis, slope for winter sliding …)
Opening of a daycare centre (CPE) in June 2018 including a nursery
Shopping area to come at the corner of Sherbrooke and Contrecœur.
Bus and collective transport service (Communauto, cycle paths)
Buying new in a quality project where affordability and functionality go hand in hand
The project as a whole comprises six floors with two elevators. Its contemporary design blends harmoniously with the surrounding built environment thanks to a play of subtle architectural volumetry. The contrast of the colours of the masonry brings character to the project.
The full-height windows provide exceptional luminosity in each unit and many enjoy a view of the park Carlos D'Alcantara, located right in front of the project. The neighbourhood is located north of Sherbrooke Street and the occupants of units located on the upper floors of Faubourg Contrecœur Phase 5 enjoy an unobstructed view of Montréal's South Shore, Mont-Saint-Bruno and Mont-Saint-Hilaire. This is the charm of Faubourg Contrecœur: City living in a peaceful environment.
Some underground parking spaces are still available for sale with the two-bedroom units (64 spaces in total for the project). This one-storey parking, built in the basement of the project, contributes to freeing up maximum outdoor space for landscaping while helping to eliminate urban heat islands.
Inside, the layout was designed to economize space and offer more flexibility and functionality to future occupants. Thus, a concept of "storage cabinet" furniture is planned to replace the traditional wardrobes. In the bathrooms, the bathtubs are located behind the shower, which makes it possible to arrange the space optimally.
Why choose an Accès Condos accredited condo in the Faubourg Contrecœur neighbourhood?
Because it is a quality project that benefits from the Accès Condos accreditation
Thanks to the Accès Condos accreditation of the project, you profit from a purchase credit equivalent to 10% of the price of your unit to reduce your down payment to $1,000 as well as your monthly instalments. You buy an affordable quality unit directly from the developer SEC Merlin Contrecœur. And thanks to the Accès Condos accreditation, you benefit from a guaranteed delivery date for your unit because the developer doesn't need to wait to sell a part of the units before launching the construction, contrary to non accredited projects.
To learn more about the terms and conditions of this financial tool, see the Program section
Because the neighbourhood is reaching maturity
Whereas, 10 years ago, the Faubourg Contrecœur simply did not exist and this immense field of 380,000 m2 was then a wasteland, a rich and varied living environment centred on quality of life was created there. The first four Access Condos accredited phases were delivered between 2010 and 2014 and welcomed nearly 500 families. Four co-op housing projects and many townhouses were also built, bringing the number of residents to more than 1,500. Finally, the Station Est complex for seniors brought even more diversity to the neighbourhood. Nowadays, a CPE and several shops and services are opening their doors in the neighbourhood making for a dynamic and attractive living environment.
Because this location saves you time
Located in the East end of Montréal, near highways 40 and 25 and a few minutes from the Honoré-Beaugrand metro station, the area offers a prime location and its residents do not waste time and money on a daily basis in the traffic or crossing bridges. Because it is serviced, among others, by bus route # 26, by cycle paths and Communauto,  it is not uncommon to find households who have opted for the acquisition of a property in Montréal rather than spending money on the maintenance costs of a second vehicle.
Learn more about the Société de transport de Montréal (STM)'s offer :
Because the park Carlos-D'Alcantara and the esplanades in the neighbourhood offer an unprecedented and friendly space to play, relax, practise your favourite sport and socialize
The Carlos-D'Alcantara Park, inaugurated in September 2013, has an area of 45,000 m2 (400,000 sq. ft.). It is the centrepiece of the district Faubourg Contrecœur and the hub of neighbourhood living for its inhabitants. Honouring a pioneer in horticulture in Québec, the park boasts over 600 varieties of plants and a wide variety of amenities adapted to the activities of each season (soccer, basketball, climbing wall, exercise modules, playground, bicycle path, lit trails, chalet, etc.).
Two esplanades, between De Contrecœur and Duchesneau streets, facing the park, are equipped with lighting, plantings and street furniture and offer additional green spaces for the residents.
Because a daycare centre (CPE) and several shops will soon open
The Bilbo CPE will move to Faubourg Contrecœur in June 2018. It has 130 places including a nursery for 10 infants. Several commercial chains are also scheduled to open outlets in 2019 in the neighbourhood's shopping area on the corner of Sherbrooke Street. A grocery store, a gas station and several restaurants are in the planning for the area. The addition of services and businesses will thus complement the neighbourhood and further enhance the quality of life of the residents.
Several quality schools are located in Mercier-Est, including the Armand-Lavergne, Boucher-de-la-Bruyère, Dunton, La Vérendrye, Saint-Justin and Sainte-Louise de Marillac schools, and many others offering immersion, science, international, robotics and entrepreneurship educational programs.
Developer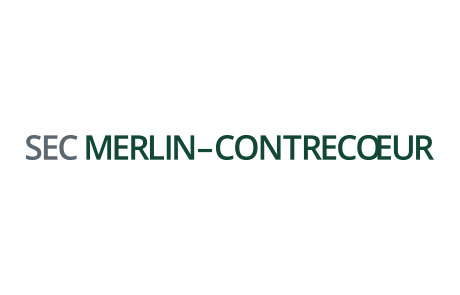 Builder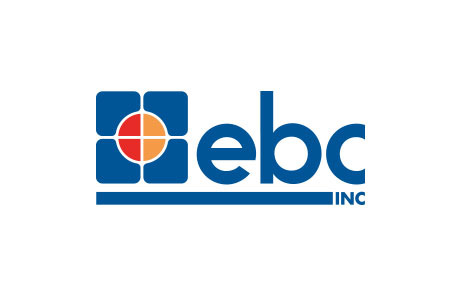 Architect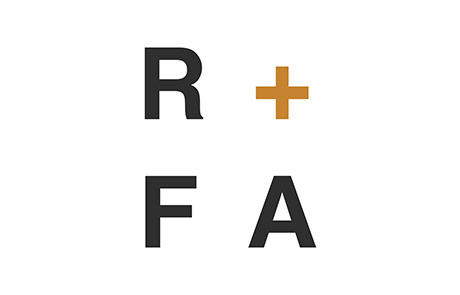 Go for quality living in Montréal by choosing your condo in Phase 5 of Faubourg Contrecœur!